During lockdown, Sammy Miller MBE undertook the restoration of his first competition bike, the New Imperial that he started competing on aged just 17 – the first bike that he owned being a Francis-Barnett.
While his first event on the little Imp – the Mullusk Grasstrack on the outskirts of Belfast – resulted in retirement after just three laps, the following years saw him aboard the New Imperial at the Temple MCC grasstrack meeting at Saintfield in September 1951.
Miller entered the 200cc Scratch Race, the big last event handicap.
The wet practice course was more like a trials course which suited Miller and the four-stroke New Imp, which was capable of finding more grip than the other, two-stroke, competitors, and in the 200cc Scratch Race, Miller won, with the prize money for first place amounting to £3!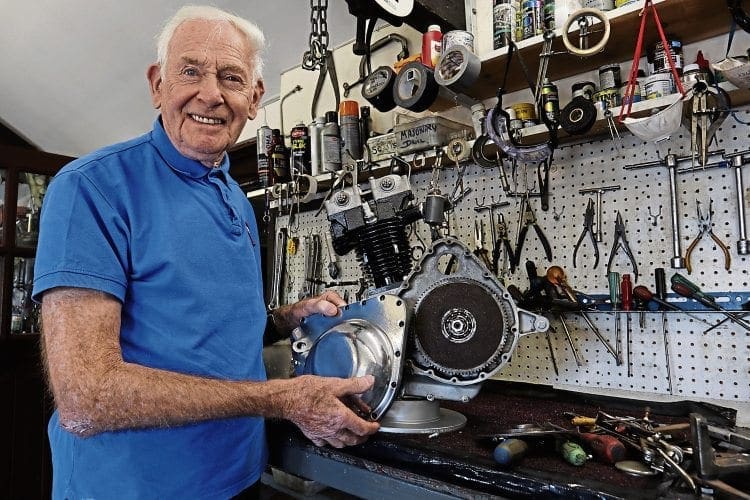 The day had one more race – the handicap event – and Sammy got the New Imperial ready.
No mechanic, just Miller. It had been a long day and Miller had ridden the bike with all his racing gear to Saintfield, with no lights.
He waited as long as possible but as the light was fading he had to set off home as the police were red-hot on motorcycles with no lights. Miller made it home in good shape and £3 richer and wiser.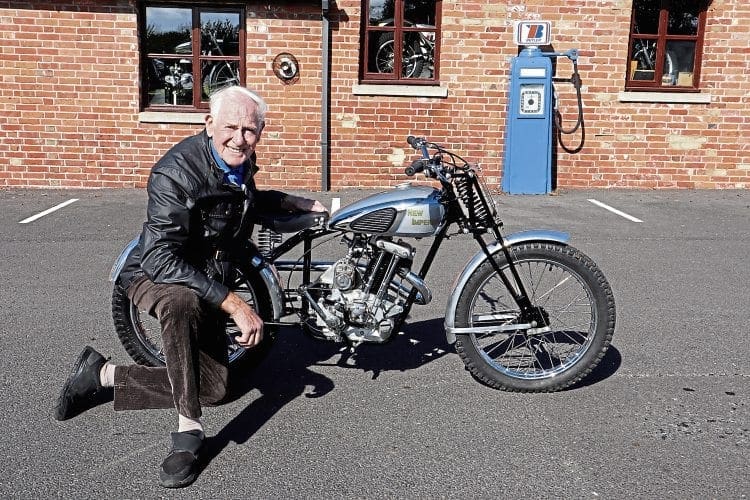 The Saintfield event was just the first of Miller's wins, over 69 years ago and with more than 1400 further wins to follow over his career, covering not just oval racing, but also road racing and, of course, numerous off-road wins.
The New Imperial now joins the other New Imperials in the Sammy Miller Museum, including a 1920 293cc SV Model, 250cc Model 32, 250cc GP TT winner, 350cc Sport Model 36 and a 500cc Model 11 De Luxe.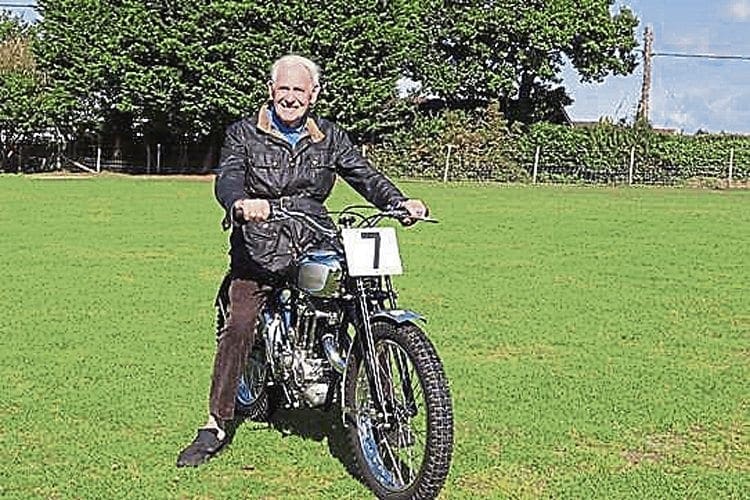 The Sammy Miller Museum is located in Hampshire, on the southern edge of the New Forest, and more details can be found at www.sammymiller.co.uk
Read more News and Features at www.oldbikemart.co.uk and in the November 2020 issue of Old Bike Mart – on sale now!