The below links are for Old Bike Mart partners. Why not visit them today to see what they can do for you.
Anglia Wheels
Essex based wheel builder Mark Clements, with over 25 years experience, heads Anglia Wheels, which provides a full Wheel Building Service, covering all makes of Motorcycle and Car Wheels. Competition wheels: Road race, Motocross, Supermoto, Speedway and Trials. Classic and Vintage Motorcycles & Cars and more. Tel: 01787 475150 or email info@anglia-wheels.co.uk
Armoto
Our name has been synonymous with high-quality windings for over 40 years and are widely known for supplying re-manufactured wound components, such as rotors, stators, armatures, and coils for heavy-duty alternators in the PSV industry. We also repair, recondition and remanufacture a wide range of electro mechanical devices such as alternators, dynamo's dynastarts and magnetos. Email – sales@armoto.co.uk Tel. – 01246 452111
W11995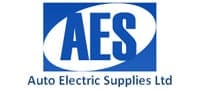 Auto Electric Supplies Ltd.
If you are looking to rewire or modify the wiring on your bike, we can help. We supply a comprehensive range of electrical components from cable to coils and much more. We specialise in older style electrical components, more suited for classic machines. We also have a 100 page free catalogue we can send to you. Tel: 01584 819 552 Email: info@autoelectricsupplies.co.uk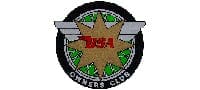 BSA Owners Club
It was 1958 in Sheffield that a group of owners set up the first BSA one-make club. Others soon followed, in Nottingham, Birmingham and Surrey. By 1960 there were eight or nine such individual groups, all operating different sets of rules, subscription rates and 'aims and objects'. A National Committee had been established but its powers were so limited that it could do little more than keep the separate clubs in touch with one another. Please see our website for further details.
Breaking Point
Scotland's Largest Stock of Used Motorcycle Parts. We Have Over 10,000 sq. ft. Of New & Used Bike Spares… We Have over 300 Tons Of Quality Bike Parts For Most Makes & Models. Tel: +44 (0)1224 899228. E-Mail: Dek@breakingpoint.co.uk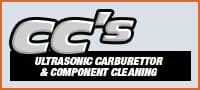 Carb Cleaning
Ultrasonic Carburettor & Component Cleaning. Ultrasonic cleaning is the process of complete removal of a wide variety of contaminants from objects including carburettors by high frequency sound waves. These non-audible sound waves create a scrubbing brush action to effectively remove scale from carburetors. Contaminant removal includes stale fuel residue, unleaded petrol deposits sediments, grease and many other substances. The ultrasonic energy is harnessed to create a powerful cleaning process against the surface of the item in question, which gently lifts contamination off the surface and innermost recesses of parts with highly intricate mouldings. The word carburetor comes from the French carbure meaning 'carbide'. To carburete means to combine with carbon. In fuel chemistry, the term has the more specific meaning of increasing the carbon (and therefore energy) content of a fuel by mixing it with a volatile hydrocarbon (Source: Wikipedia) Tel: 05602 051339 – Mob: 07760 294641 – info@carbcleaning.com
Carole Nash
Carole Nash is one of the UK's largest insurance brokers. We'll help you find the right cover for your classic bike as well as touring bikes and more!   We'll help you find the right cover for your classic bike as well as touring bikes and more! Carole Nash is one of the UK's largest insurance brokers. We'll help you find the right cover for your classic bike as well as touring bikes and more!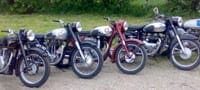 D R CLASSIC
D.R.Classic Motorcycles buy and sell veteren, vintage but mostly classic motorcycles from 1900 to 1980. We stock mostly British made machines, AJS, BSA, Norton Triumph, Velocette, Matchless, Ariel, Sunbeam etc but some European manufacturers such as BMW , Ducati and Moto Guzzi.
Farrout Paintwork
We are specialists in motorcycle repairs, paintwork, plastic repairs, candy and pearl paintwork, wheels and frames, tyres and parts + accessories. Tel:01260 271221 Email: sales@farroutpaintwork.co.uk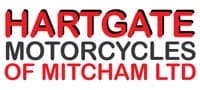 Hartgate Motorcycle of Mitcham Ltd.
Sym, Royal Enfield, Daelim, Skyteam, Baotion, Keeway. Motorcycle and Scooter Sales, Service, Spares and Mot's. Tel 020 8648 5395 Email: sales@hartgate.co.uk
K A M Engineering Solutions
43 years of Tool Room Machining experience, manufacturing most components. 1 offs or small batches. Now offering  Triumph cylinder head exhaust port refurbishment. Tel. 07414 856503 or 01375 402954 kamengineeringsolutions@gmail.com
W10394
Mikes Motorbikes
Mikes Motorbikes is a specialist motorcycle workshop which deals with complete custom motorcycle builds, full nut and bolt vintage restoration and everyday repair. We are a simple and proud workshop and when you see our work you will understand why. We are professional and friendly and welcome any visitors to view our work. Email: bones121.mm@gmail.com Tel: 07719818234
Montys Classic Motorcycles
NEW ONLINE SHOP NOW OPEN – Specialists in top quality spares for Triumph, BSA and Norton twins and general accessories for most British four stroke bikes. Next day mail order supply for the UK and fastest shipping for overseas customers. Email: annt100@btinternet.com Telephone: 01822 617010
W11994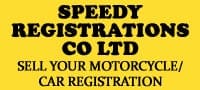 Speedy Registrations co ltd (Established 1984)
Sell your motorcycle, car registration
Tel for quotes 028 663 8 5777 or 028 6638 7124
Viking Motorcycle Seat Specialist
Family run high quality Seat specialists based in Kent with over 25 years experience. Height adjustments , gel pads , heat elements , foams , recovers in vinyl or leather and do provide a mail order service with Saturdays for work whilst you wait. Contact 07977 874075 info@viking-motorcycle-seats.co.uk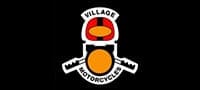 Village Motorcycles
Village Motorcycles a dedicated family run business with high standards. Sourcing quality used motorcycles from around the country. Always a fine selection of classic and modern motorcycles on offer. Excellent prices paid for the right machines, visit our website for some of the best motorcycles on offer. Contact Lloyd on 01473 890916. Mobile, 07850 612693.
Vintage Bearing Company
The Vintage Bearing Company was established in 1985 as an independent distributor of all types of ball bearings and roller bearings for automotive and industrial applications. We specialise in difficult bearings for old cars, commercial vehicles and motorcycles, and we will find, recondition or manufacture any obsolete bearings. We supply bearings, oil seals and other products throughout the UK and ship worldwide. Phone 01283 509 562.
W10410
Want to be listed on Old Bike Mart's service guide page? Contact one of our advertisement representatives today.