The dramatic evolution of scooters from identical commuter vehicles to gloriously individual mobile works of art is explored and explained in a new fully illustrated book by Scootering magazine writer, Stuart Owen.
The Evolution of the Custom Scooter: a Detailed Look at Some of the Best Vespas and Lambrettas Ever Built, published by Banovallum Books, provides an insightful history of scooter customisation from the 1960s right up to the present day.
Lambrettas and Vespas dominated the British two-wheeled market from the beginning, and owners soon began to personalise their scooters with chrome, mirrors and extra lights – paving the way for the extravagantly painted murals of the 1980s.
Scooters became canvases upon which owners could express themselves and rivalries sprang up as competition between owners grew, so too did the outrageousness of their creations.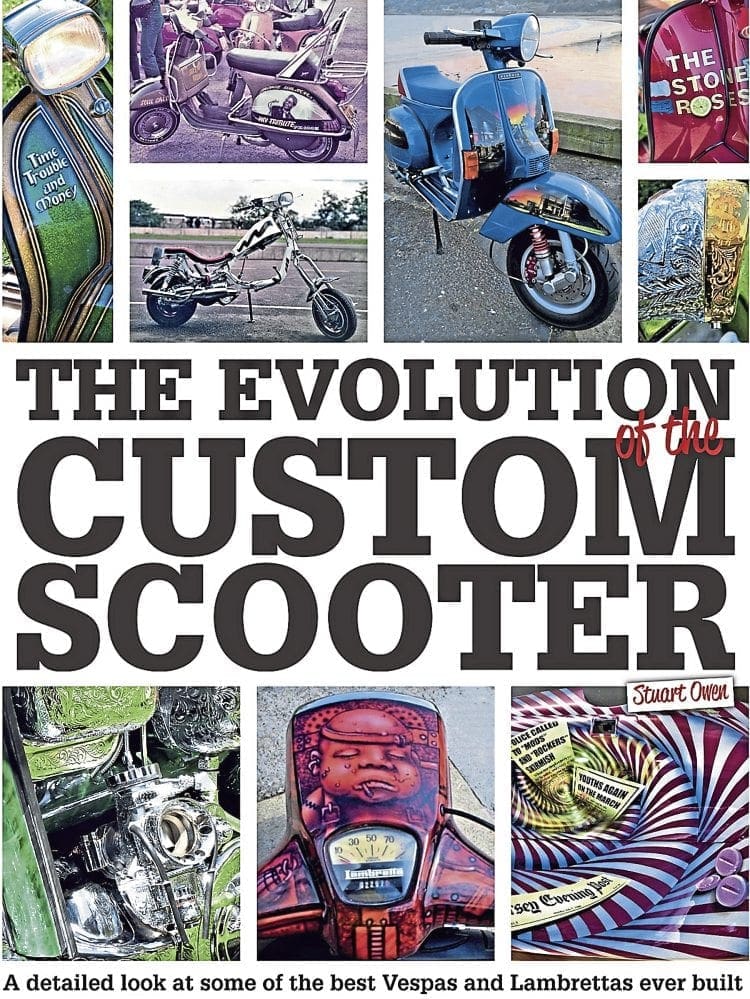 Today, the custom scooter scene thrives and is as strong as it ever has been – with fresh creations showcasing the talents and imaginations of their owners like never before.
More and more people are reminiscing about the iconic scooters of yesteryear and the movement shows no signs of waning.
This book, packed with rare photographs of the best custom machines, is a treat for any scooter fan.
The Evolution of the Custom Scooter is available to order for only £14.99 from www.mortonsbooks.co.uk
Read more News and Features at www.oldbikemart.co.uk and in the November 2020 issue of Old Bike Mart – on sale now!