It seems that modern life involves far more accoutrements than we ever used to need. Remember when a trip away on the bike involved no luggage other than your wallet and a toothbrush?
Nowadays we seem to need all manner of odds and sods – mobile phones, cameras, chargers, spare batteries, spare gloves, glasses, spare glasses, 'layering' garments, not to mention the different medication that most of us need now…
So, rather than stuff each and every pocket of jacket and trousers with things that we'll never find if we're in a hurry, surely it's far easier to have a bag that we can easily affix to our bike each time we head out for a ride?
Okay, so there's nothing especially new or adventurous about a tank bag, but the two new ones from Givi – called Gravel-T – are a little more than a bag with magnets, whichis basically what some older tank bags amount to.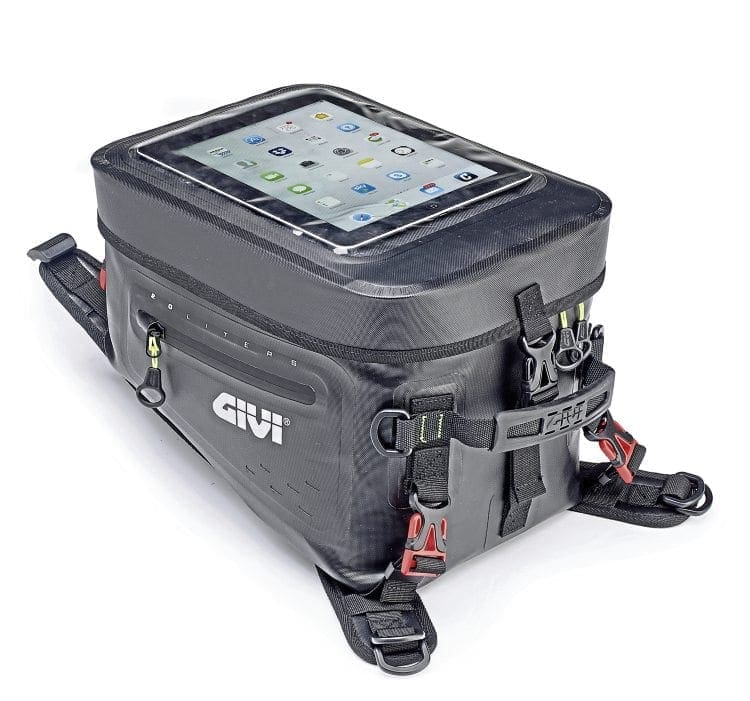 With two sizes – 20-litre or six-litre capacity – they're rated as being totally water resistant, without seams, and are double-lined and structurally reinforced to protect the contents and hold the bag rigid (so no flopping down the side of your tank like older bags).
Both have a transparent upper pocket to hold a map (or smartphone or tablet) to allow easy navigation, and all the zipper closures are waterproof and there's also a water-repellent cover for truly torrential days.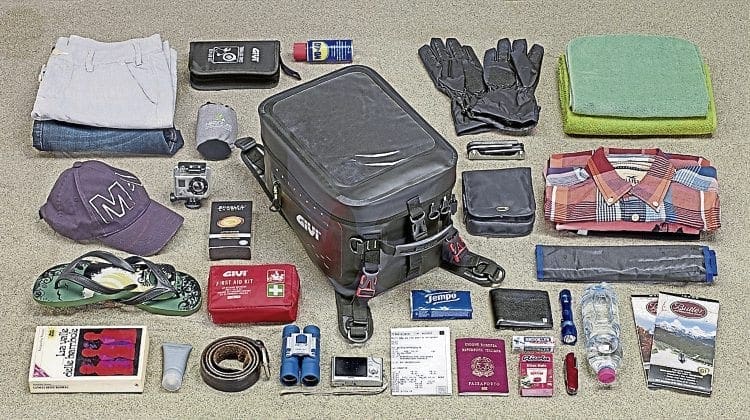 The bags can also be easily detached from their base, which remains on the tank, so your belongings can be with you whenever you leave the bike, and they also have a padded shoulder strap and a rubber handle too.
Priced at £123.50 for the 20-litre bag, and £70.50 for the six-litre, more information about these products or any other accessories for your motorcycle can be found at www.givi.co.uk or call 01327 706220.
Read more News and Features in the November 2019 issue of Old Bike Mart – on sale now!