Being a fan of sidecar outfits and three-wheelers, I very much enjoy the articles by Mick Payne, and his article on the Honda outfit (October), in which he was unsure of the sidecar's origin, was interesting.
The sidecar is a Watsonian Mitzi, and the model was developed to fit on to 250cc MZs in the late 1970s. I think it was a joint development between MZ dealer Wilf Green and Watsonian, and you could buy the complete outfit at a reasonable price.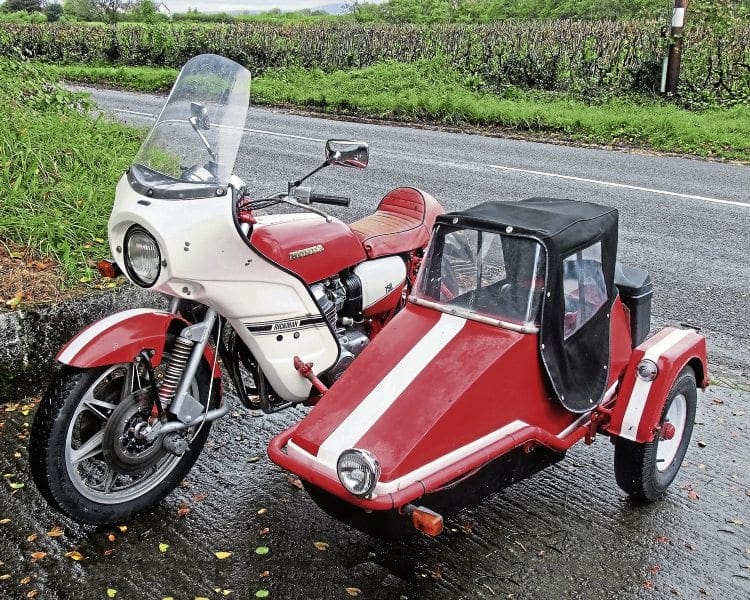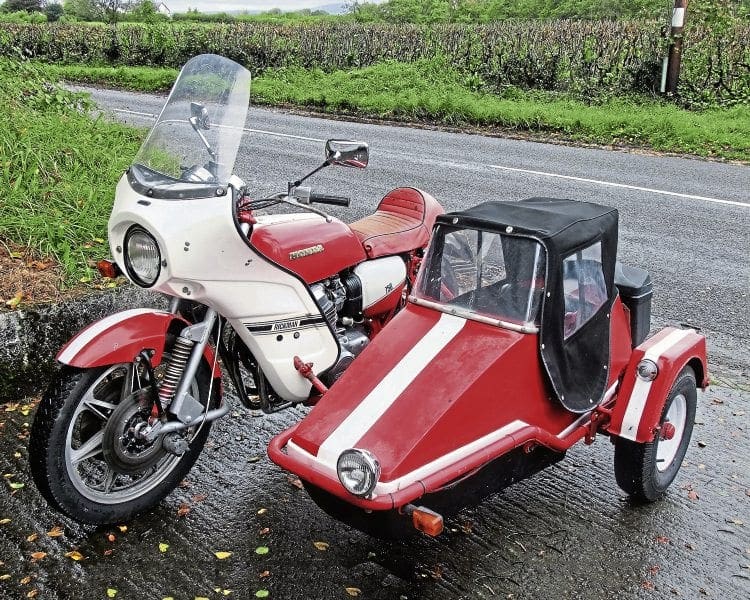 The MZ frame was not really suitable for sidecar attachment, and sub-frames would have meant increased costs, so Watsonian developed a three-point fitting kit.
At the time I was running my MZ Super 5 as a solo, mainly for commuting to and from work. However during the winter months I found my rural journey difficult on the snow and ice, and saw a Mitzi sidecar advertised for sale.
The owner had purchased a complete outfit, but as is often the case couldn't get on with sidecars after many years riding solo machines. It was a quick job for him to just unbolt the sidecar and revert to two wheels.
Watsonian supplied the sidecar in the matching colours of blue or red identical to those of the
MZs themselves. Unfortunately my bike was red and the sidecar was blue, but when I bolted it on it looked rather nice. The only modification I made was to fit a steering damper.
I kept the outfit for many years, and sometimes even took my daughter to and from school in it. It was a good project between MZ and Watsonian that worked well, giving some people the chance to buy an affordable sidecar outfit.
The pannier fitted on top of the rear of the sidecar in Mick's article was not standard. Originally a luggage rack was fitted.
Dave Greenwood,   
Federation of Sidecar Clubs member
Read more News, Views, Letters and Opinion in December's issue of OBM – on sale now!