More news on the Telford show, as sponsored by Hagon, comes in the form of a press release from the Sammy Miller Museum, informing us that they will be taking some incredible machinery to the show in the heart of Shropshire, with the unique 1959 four-cylinder 50cc Mitchell (yes, that equals 12cc a pot!), the five-cylinder Radial Verdel board racer built in 1914 near Paris (unfortunately, the Royal Air Force wiped the factory out in the First World War!) and the iconic 1957 Moto Guzzi V8, with the fairing removed so that the public can see the fabulously designed unique eight-cylinder engine.
The show, held over the weekend of February 15-16, also has two off-road legends as its guests of honour, with American World Trials champion of 1979, Bernie Schreiber, and British 500cc motocross champion Bryan 'Badger' Goss gracing the stage while Jack Burnicle performs interview duties with the stars on stage over the weekend.
No doubt he'll be asking how Bernie brought a new style to trials, and how Badger got his hands on the British crown in 1970. You can also join the dirt bike stars on the Saturday evening for a three-course, sit-down meal for just £33!
Clubs and private owners will be showcasing their pristine off-road machines at the show, with hundreds of traders offering everything from new bikes to parts, accessories, riding gear and project bikes for those who are up for a challenge!
Tony Hutchison, of show sponsor Hagon Shocks – a proud British company which enjoys a strong working relationship with show organisers, Mortons Media Group – said: "Once again Mortons has a quality line-up of guest speakers in both Bernie Schreiber and Bryan Goss, and we look forward to hearing their stories over the weekend.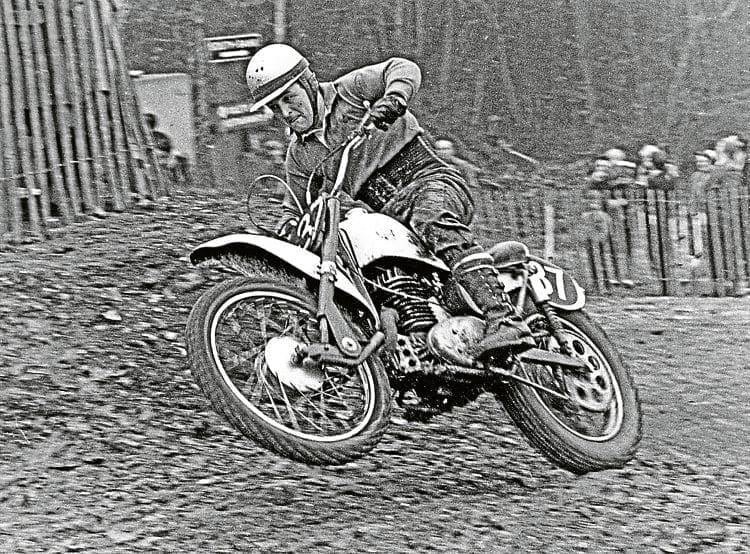 "With the US not being at the forefront of a lot of people's minds when talking trials, the achievement of Bernie Schreiber and his journey to becoming world champion will be a fascinating tale to listen to!
"The insight to the season of Bryan Goss's British crown against the depth of riders of that period will be one not to be missed also."
For further details about the Classic Dirt Bike Show sponsored by Hagon Shocks, and to order your advance tickets, please visit www.classicbikeshows.com
View more images and read more News and Features in the December 2019 issue of Old Bike Mart – on sale now!