Many thanks for putting in the article about Jack and June Taylor in the April issue of OBM, their daughter Jenny was made up.
Reading your editorial in this month's issue is a true reflection on my situation and many people like me at the moment. At 73, I do spend a lot of time in my man shed and garage normally.
But having a couple of years ago got a mate's Honda VT250 running for him, after it being 25 years off the road and riding it, I was impressed with its performance and started to look round for a VT500 for that little bit extra poke.
Having had older BMs and a CX 500, the VT500 seemed to tick the boxes.
Looking at eBay in November last year I picked up this one (see photo) for just £320 in Derby, although looking pretty good in the photo is where it ends…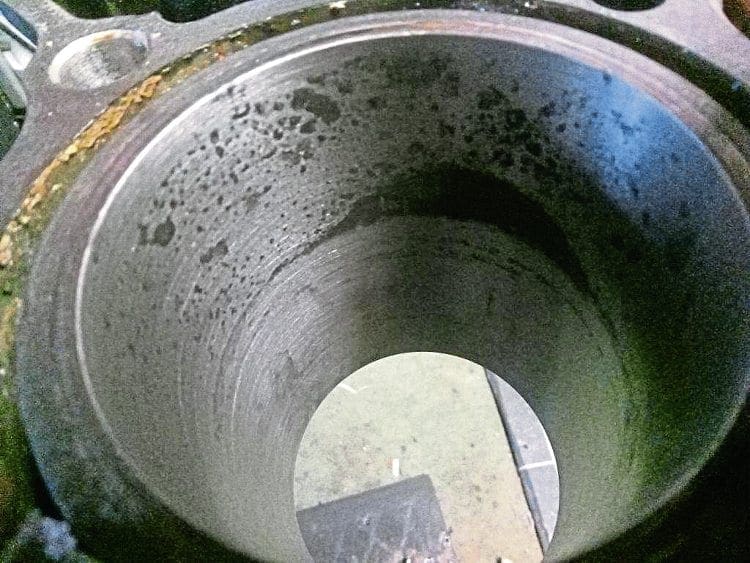 First the engine was seized solid, and after soaking it with diesel for a week I managed to free it by putting it in gear and snatching the back wheel and turning the crank forward.
Next was the carbs, and I was lucky that all the jets came out but the choke plungers were missing. I found one resting on the head!
The loom was next as I had no feed to the starter solenoid. The main lead from the ignition switch was bodged up around the headstock with a terminal block and taped in the loom! Great, let's try and start it. No such luck, the starter motor just whizzes round…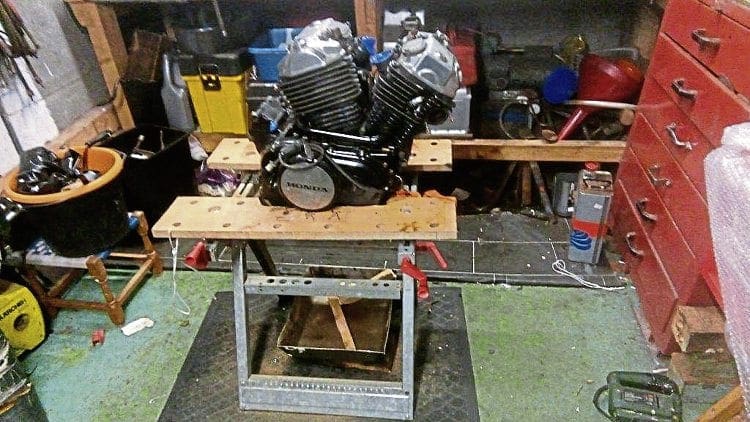 Off with the alternator cover, and it became clear that someone had removed the intermediate gear from the gear train. I picked one up off eBay for £25. Right, I got a spark (twin plugs on this model, and three valves per cylinder) but to no avail as there was not enough compression.
This was January, and I had a job on my K75 (with a leaking oil/water pump) to get ready for spring and nice sunny days riding out, but little did we know…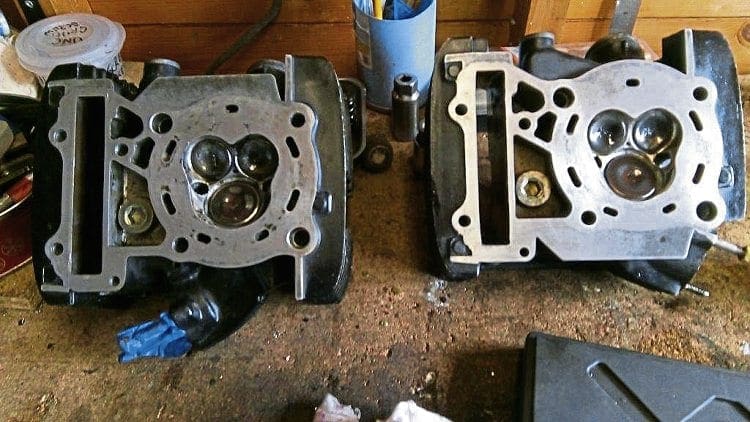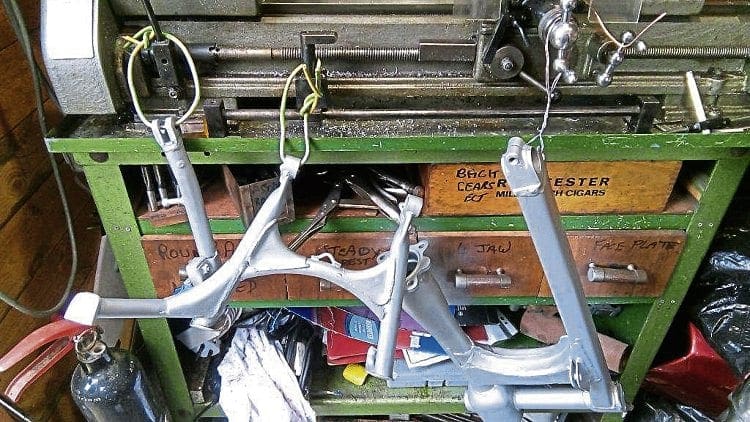 As lockdown started to bite, I dragged out the VT500 and started stripping the engine. Much to my disappointment the rear cylinder was too bad to hone out but the front was serviceable.
So I looked to eBay again, and picked a rear cylinder and piston from Two Wheel Spares of Stoke-on-Trent for £48! With a light honing, it's perfect.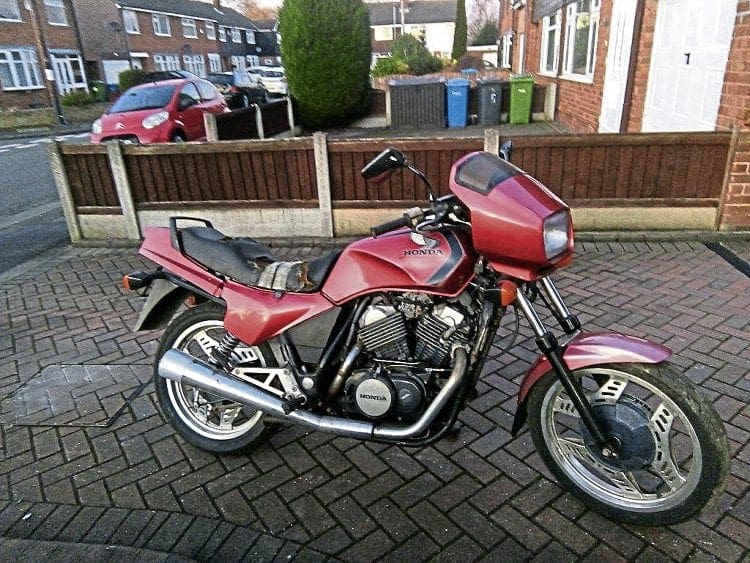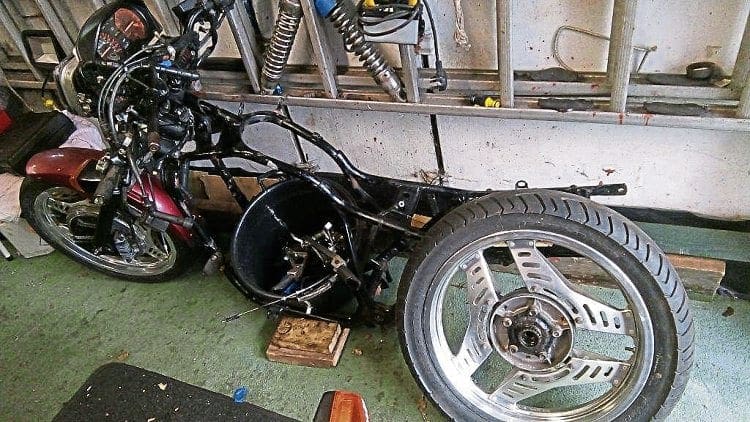 Now I just need to order a full engine gasket set, just £54 from David SIlver. I attach photos of progress so far, and let's hope the crisis is over before I finish it, as I can't wait to ride it!
I wish all OBM staff and readers stay safe and stay well.
Article continues below...
---
---
Colin Rider, Warrington
Read more Letters, Opinion, News and Features at www.oldbikemart.co.uk and in the June 2020 issue of Old Bike Mart – on sale now!


Enjoy more Old Bike Mart reading in the monthly paper.
Click here
to subscribe.