Thank you for the article about Alpha Bearings. I was sorry to learn that Max Nightingale has died – a sad personal loss – but a relief that Alpha are still in business.
My connection with Alpha goes back 40 years, when I purchased a DOT trials bike complete, less engine and gearbox.
A friend informed me that Geoff Little had an Alpha Stefa engine and gearbox on display at his emporium in Oswaldtwistle (a veritable treasure trove of second-hand British motorcycle spares), so I nipped over to take a look. It turned out to be an experimental unit with a Hargreaves reed-valve conversion – quite advanced for its day.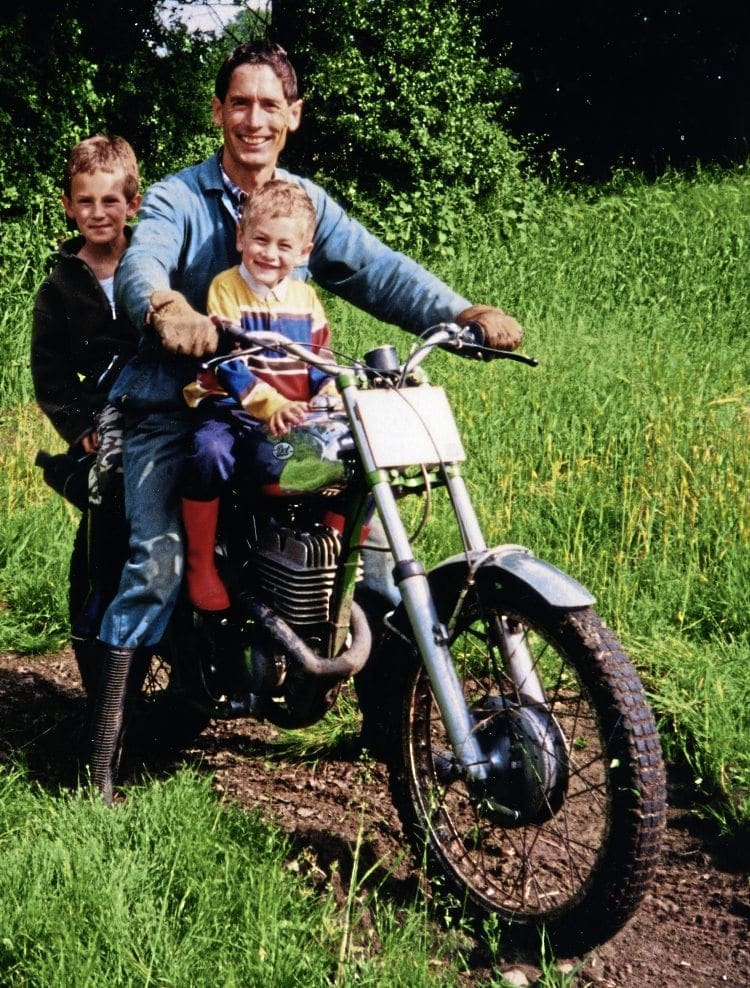 After a prolonged negotiation he reluctantly parted with it and I ran it for many years. The power was amazing, from tickover right up to Japanese levels of RPM.
Its only drawback was a lack of flywheel inertia – you were okay provided you had some throttle open. Close it down to negotiate a tree root in a gully, and it would easily stall.
About 20 years ago I decided to build another engine and gearbox from my spares collection using the Villiers weighted trials flywheel. It has to be said that this is far more suitable for trials use.
The Alpha engine is still under the bench, awaiting call-up for another project… an Enfield GP, perhaps?
Photo attached with my two sons at a barbecue trial at Brooklea Farm, Wysall, Leicestershire.
Bernard Blackwell
Read more Letters, Opinion, News and Views in the January 2019 issue of OBM – on sale now!