Pete Kelly looks back fondly on an idyllic sidecar tour of Ireland with his late wife Liz, on a Kawasaki 1000/Squire combination, when the Troubles were at their height 37 years ago.
The first time I ever took Liz on the pillion of my Kawasaki Z650, I made the gross mistake of doing the 'ton'. After that, she was always much happier in a sidecar – so a combo it was when we embarked on a grand tour of Eire in the late summer of 1979 on a borrowed Kawasaki Z1000/Squire outfit, XLR 178S.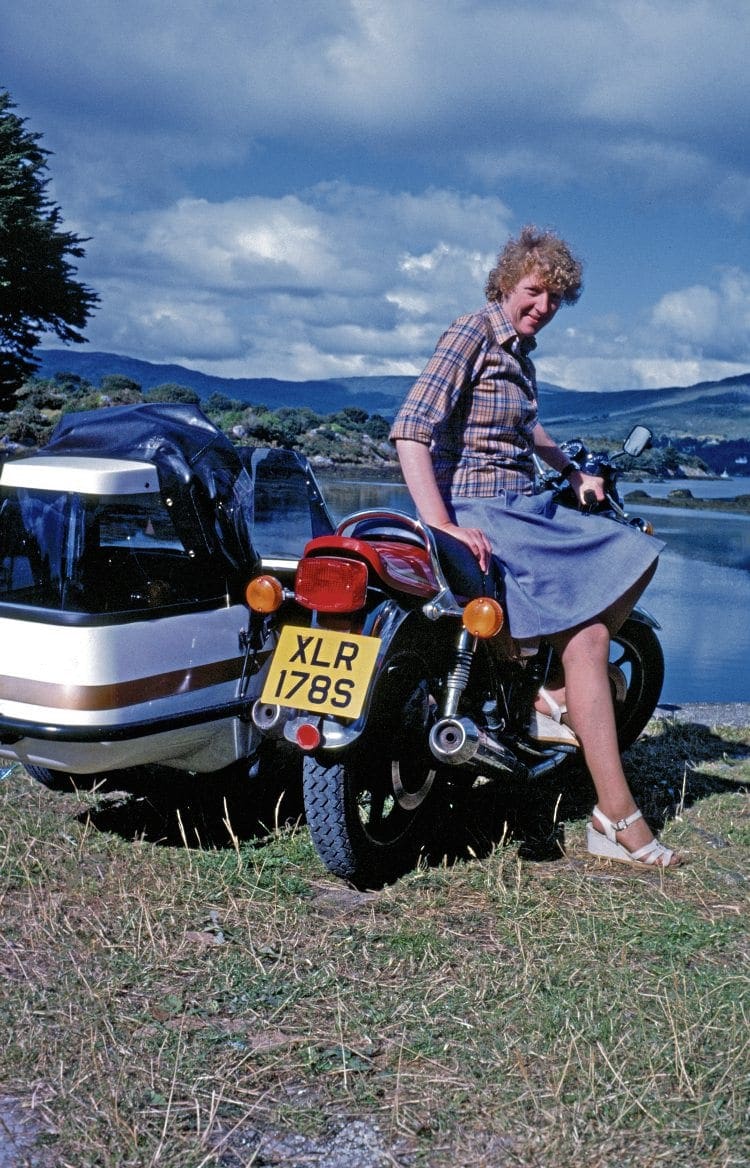 At that time, Ireland was in turmoil, and with atrocities occurring on a daily basis, not to mention a chronic shortage of petrol, there would have been plenty of good reasons to forget the idea – but that would hardly have been fair to the island's vast majority of ever-welcoming, warm and friendly inhabitants both north and south.
At the time we were practically skint, having moved to Peterborough with a ready-made young family only a year or so earlier, and we'd kindly been loaned the outfit by Kawasaki's Clive Stokes, who'd made a wonderful job of preparing it for the 1700-mile journey that followed.
We took a train to Oxford to collect it, then rode it home to Peterborough to prepare for our holiday. Next morning, with the combo fully loaded, we breezed northwards along the A1 to Darlington, where Liz's parents lived, then continued to Warrington (where mine lived) before finally battling through the August bank holiday traffic to Holyhead to catch the Sealink ferry to Dun Laoghaire.
North Wales was a nightmare of nose-to-tail bank holiday traffic, and after two hours of crawling along at a snail's pace, using the clutch almost constantly, I feared that the Z1000 might start to overheat, and we ended up making a U-turn and doubling back through a wild and wet Snowdonia via Betws-y-Coed to Bangor.
With the clock ticking ever closer to the ferry departure time, and holidaying motorists all over the place, I had to push the outfit really hard through the many twists and turns, and I found myself having to clear my visor every few seconds as I tried to judge each overtaking opportunity. After another long hold-up at the Menai Bridge, gale-force winds tried to turn the outfit over as I raced all the way along the dreary A5 to the harbour.
Thanks to the damper that Clive had fitted, one-hand steering at 70mph was a doddle, and even at 95mph, the most I dared to push it to with Liz in the chair, the outfit remained well under control.
Read more in January's issue of OBM