Report: Brian Crichton – Pictures: Michael Innes
Arch rivals in the leading UK classic motocross championship series clashed at Woodford, Northamptonshire on Sunday, July 7, with a needle match that couldn't have been closer, with both riders scoring equal points.
In the first AMCA championship Pre-1974 race, local ace Ashley Wilson's 380 CZ reared up off the startline, bumping into championship leader Kris Winder's 250 Honda.
Winder, from Kendal, Cumbria, recovered immediately and quickly took the lead.
Wilson, from Rothwell, Northamptonshire, found himself mid-field on the first lap but soon moved up to second place and was closing the gap over the eight-lap race on Woodford's superb 1.7-mile hillside course. But Winder won by a comfortable margin.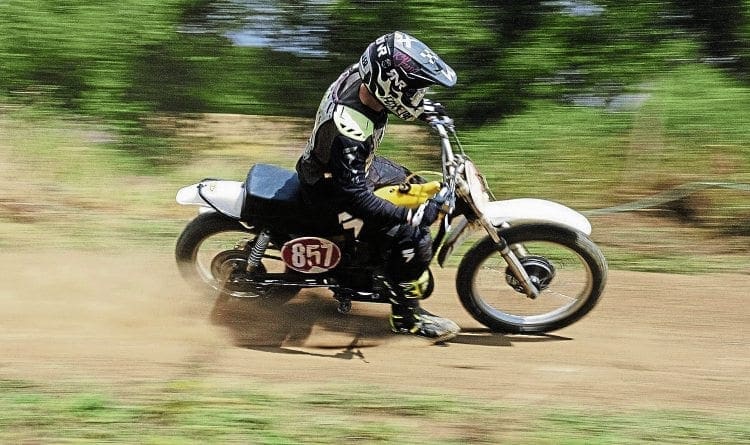 In the second championship race, Wilson made a much better start and won the race, relegating Winder to second place.
Speedy and stylish, Winder settled for the safe second, maintaining his lead in the premier classic championship. Winder is now on course to win a third consecutive title.
Read more and view more images in the August 2019 issue of OBM – on sale now!