I enclose two photos which I took in 1966 and which, I hope, will help me find a great friend from that time. His name is Geoff Davis, and when I last saw him during the early 1980s he was a ship's engineer, and I think he lived in Portsmouth or Plymouth.
In the photo with three bikes, Geoff is seen on his 650cc Triumph (HNP 822) and to his right is Johnny Watson from Northfield, Birmingham, on his Triumph 5TA (102 PHA) but I cannot remember the guy on the Velocette. The photo was taken in Northfield opposite the Black Horse pub.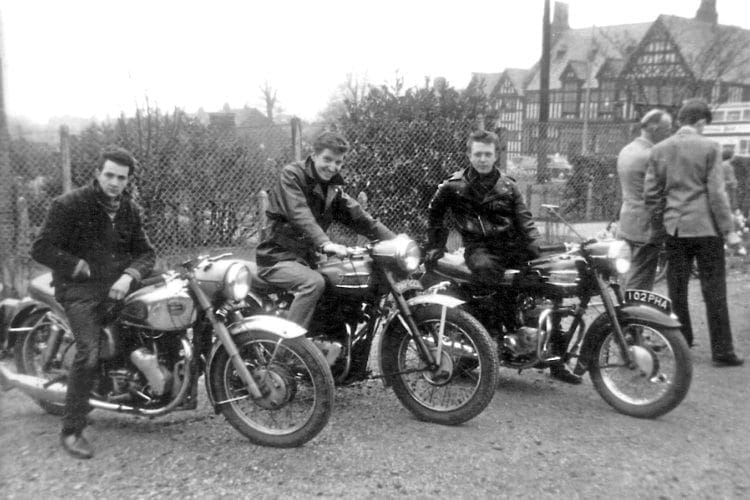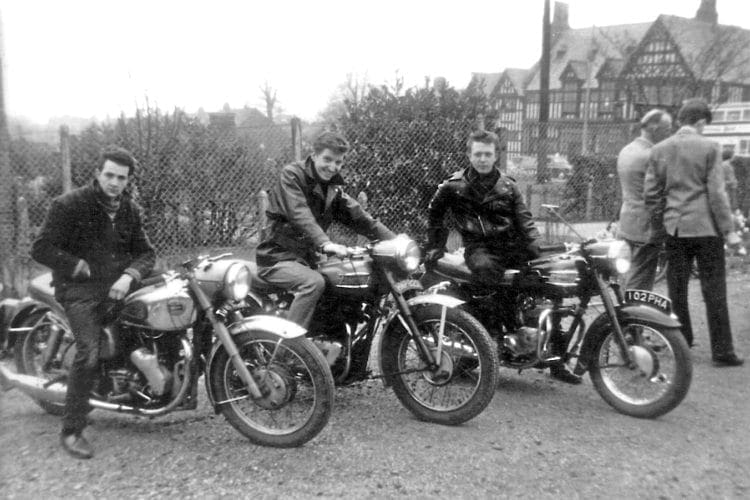 We were all members of the St Lawrence Youth Club in Northfield and the other photo, showing Geoff on the right, was taken in the field alongside the club huts next to the church. On the Dot scrambler is Phil Corin, who still takes an active part in the scrambling scene, having competed in events such as the Red Marley and the Hanbury scrambles at Bromsgrove. Leaning on Phil, to the right, is Nigel Hastings, who like me rode an Ariel Leader.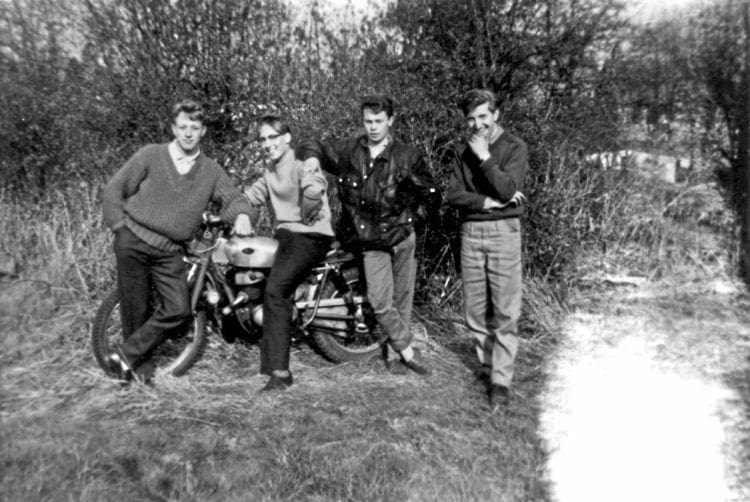 After the youth club meetings, at 10 o'clock on Tuesday and Friday evenings, we all rode down the Bristol Road to meet up with others at Alex's hot dog stall opposite the then Albany Hotel. Everyone seemed to go to Alex's, all on British bikes.
Geoff and I were great friends, and went out together on our bikes many times. He lived in Selly Oak Road, Bournville, with his mum and brother Peter, and I do hope he is still with us and in good health.
We had such great times then, and the summers never seemed to end.
Paul Read,
Bartley Green, Birmingham
Should anyone come forward, I have Paul's details and will be happy to send any messages on to him. – Ed.
Read more Letters, Opinion, News and Features in February's issue of OBM – on sale now!