My heart skipped a beat and I spluttered an expletive when I saw the photo of the Messerschmitt bubble car RTK 873 on page 40 of OBM (April) because I was once the proud owner of that very machine, a KR200, back in 1968/9 when I was 17 or 18 years old and lived in Southgate, north London.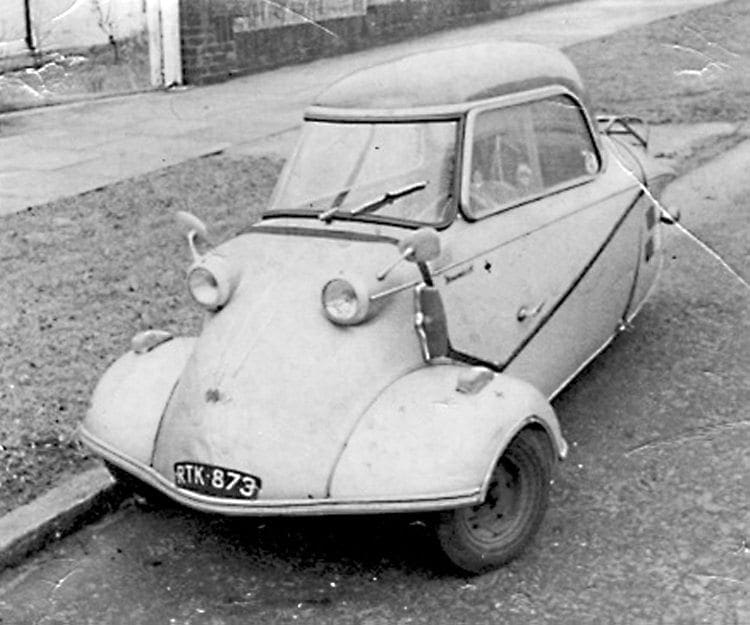 It was painted silver except for the wings, which I'd painted orange, and had stick-on bullet holes across the canopy. The previous owner had been Mick Clay, who lived along the road from my home.
Last month's photo must pre-date my ownership, as I carried out a very botched repair to the rusted floor which manifested itself by sheet metal pop-riveted to the floor and up the left side behind the wing. I also recognised the non-standard indicators, but the photo is missing the Hillman Imp hub caps that fitted perfectly.
Sadly, the Messerschmitt and I had a bad coming-together with an articulated truck – I still have the scars – and the three-wheeler suffered heavy frontal damage. I repaired it to the extent it was driveable again, and like an idiot I sold it to a chap who, if memory serves, lived in New Barnet.
I used to live just a mile from Duggie Clark's, and remember The Orange Tree from way back, but Mike Searle's path and my own never crossed. I recall my father taking a photo of me sitting in the car outside our house, but after hunting high and low I cannot find it, and it's driving me mad! I'll keep looking.
Nevertheless, I would dearly love to know if the Messerschmitt survived, and if so, to be reacquainted with it and/or any subsequent owners, and I'd be enormously grateful for any help in this direction.
Article continues below...
Advert
Thank you for a terrific publication, to which I've subscribed for years.
Tony Ross,
Wickham Bishops, Essex
I have forwarded Tony's email to Mike Searle. Ed
Article continues below...
Advert
Read more Letters, Opinion, News and Features in the May issue of OBM – on sale now!

Enjoy more Old Bike Mart reading in the monthly paper.
Click here
to subscribe.