It was interesting to read the article in August's OBM regarding Des Heckle's Yamaha sprinter and the reference to Des selling his rolling chassis "to someone who wanted to use it as a basis for a drag race bike". Well I was that person, and remember one evening after work driving up from Buckinghamshire to Des's house in Yorkshire to collect it.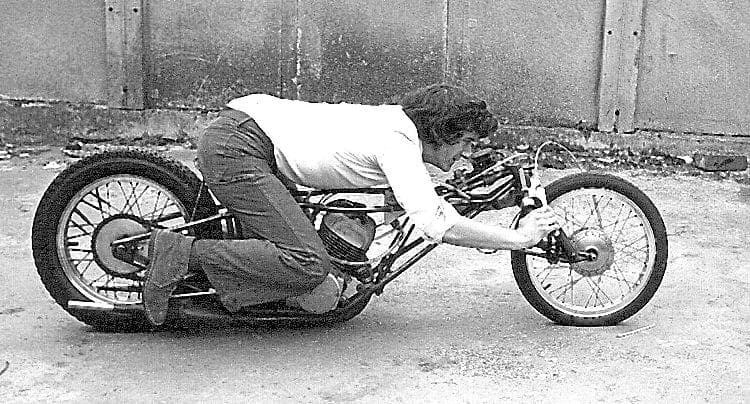 I was using my TV repair firm's Ford Escort van, and hoping it wouldn't break down on the M1!
I fitted a full race spec Yamaha TD1C engine into the frame, and used it for drag racing and sprints. When it was on song it really shifted, doing 12-second quarter-mile runs, although the carburation was very temperamental to set up.
Before that, I was drag racing a very stripped-down Lambretta bored out to 225cc and running on methanol. It did 16-second quarter-mile runs and held the scooter record at Santa Pod in 1969.
I sold the Yamaha sometime in the 1970s, but cannot think who bought it or where it went, let alone how much for.
Reading the article brought the memories flooding back, and I remember that Des was always the one to watch, running very consistent times on a superb and meticulously-prepared bike. I was glad to read that he could still tuck himself in on a sprinter!
I'm 67 now, and still riding and restoring bikes, but the open exhausts of drag racing have done my hearing no good at all, let alone washing my hands in petrol and methanol.
Brian White,
Milton Keynes
Read more letters, opinion, news and views in January's issue of OBM