Words: John Nutting
Photography: Gary D Chapman, John Nutting
Every month our sister title Classic Motorcycle Mechanics features brilliant bikes like this one – Yamaha's 500cc V4 two-stroke. You want more loveliness like this piece of 1984 utter joy?
Then check out the box on the opposite page. It'll be the best treat you give yourself this year.
We've grown so accustomed to being able to buy sports machines that have been homologated for racing that it's hard to remember that there was a time we could only dream of the idea.
Superbike racing has reached a pitch where more than a handful of factories offer road bikes that are potential winners on the track.
And with enough cash, you can buy replicas of MotoGP V4s like the Ducati Desmosedici or Honda RC213V-S. We're spoilt rotten.
But it was a different world back in the 1980s, when highly strung 500cc two-strokes ruled the roost in racing.
At the start of the decade Honda, Suzuki and Yamaha slugged it out to provide stars like Kenny Roberts, Eddie Lawson, Barry Sheene, Wayne Rainey and Freddie Spencer, with ever more potent and lighter machines.
Mortals like us could only dribble at the thought of getting hold of a showroom-ready bike with a heady 180bhp, half as much again as the best sportsters, and weighing not much more than a moped.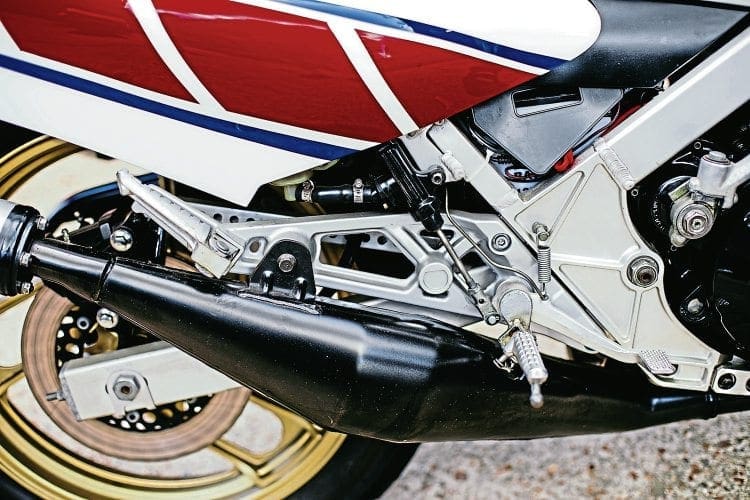 So when rumours started circulating in 1982 that Yamaha was planning to offer a four-cylinder 500cc version of its giant-killing 350cc YPVS liquid-cooled twin, the tension among the head-banging fraternity reached breaking point.
A year later, the dream became reality when the RD500LC was launched at the Milan Show.
Read more and view more images in the August 2019 issue of OBM – on sale now!