With thoughts of a sidecar outfit capable of as many types of riding as possible, Mick Payne takes a look at a new offering from long-term sidecar manufacturers Watsonian.
Back in the day, in the hands of Johnny Brittain and others, Royal Enfield was the trials bike to beat, as Brittain alone won more than 50 trade trials between 1948 and 1965 while competing for 15 consecutive years in the ISDT and winning 13 gold medals.
While he was winning these competitions, the Reddich firm partnered with Madras Motors to build the Bullet model in India.
These, of course, are still in production (albeit after a few changes such as fuel injection, five-speed gearboxes, left-hand gear change, etc.) and they have recently launched a Trials model in the green and silver colours that would be familiar to 1950s spectators.
This, however, isn't the subject of this piece, but the all-new Himalayan model is.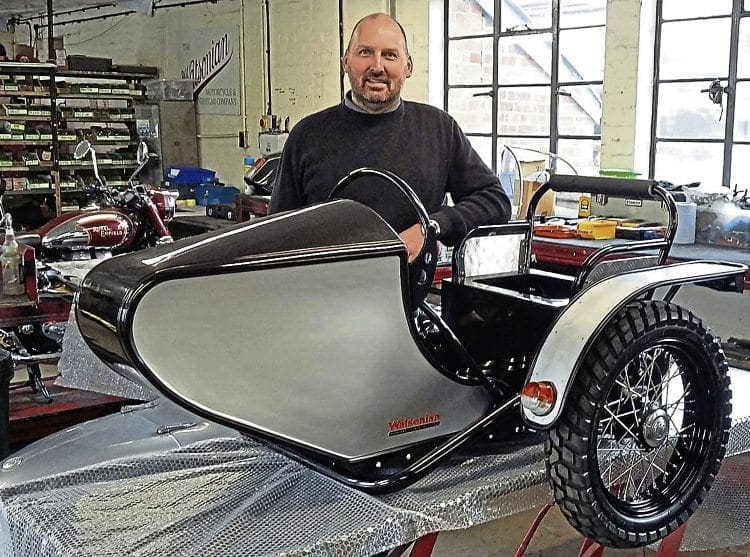 The company's first OHC model, with a 411cc capacity, is not so different from last month's Jawa, but in the form that has come to be known as an 'Adventure Bike'.
Though the Jawa/Velorex pairing worked, the Himalayan wouldn't really sit comfortably next to a conventional sidecar.
A period trials chair might be considered, but they lack comfort, luggage space, everything really, and are horrible to ride without a passenger. Watsonian has, however, come to the rescue.
Read more and view more images in the August 2019 issue of OBM – on sale now!