The removal of unwanted paint, dirt, grease and general detritus is never a problem with sturdy, hefty components, but when it comes to the more delicate parts of a motorcycle's build, you have to take a little precaution when preparing parts.
Knowing how easy it could be to totally ruin hard-to-find components, classic racer and collector Dave Fitzpatrick formed a new business providing vapour blasting services to other restorers, enthusiasts and engineers, although he actually prefers to term it as 'vapour honing'.
The process combines water with a blast media and high pressure/volume air.
This slurry can be used not only on external faces, but also on mating surfaces, and even non-metallic parts as you may find on a carburettor.
Using a powdered glass media produces a very bright finish on aluminium components without making any change to the dimensions, and Dave has used it on pistons, engine cases and gearbox parts – as the glass media is very round and soft, it doesn't deteriorate the base layer.
The pistons you see here were heavily coked up, especially the oil scraper ring groove which had even blocked the oil galleries, but after cleaning you can even see the manufacturing marks, ready for inspection and measuring to see if they could be reused, and they were – very successfully!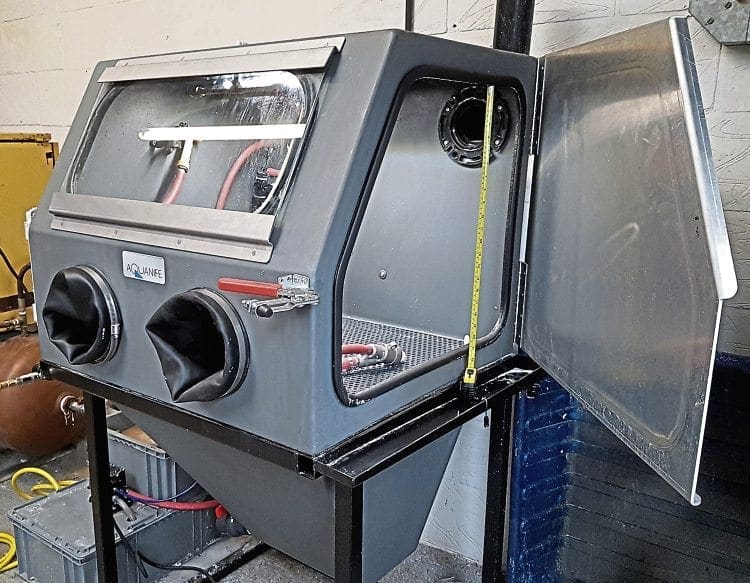 Changing the media to ceramic (which is very hard and angular) and tweaking the air supply means that even factory applied paints can be removed, although the end finish is less bright.
Aluminium oxide is even more aggressive, and can be used on heavy works applied coatings but, naturally, Dave doesn't use this on mating or wear surfaces.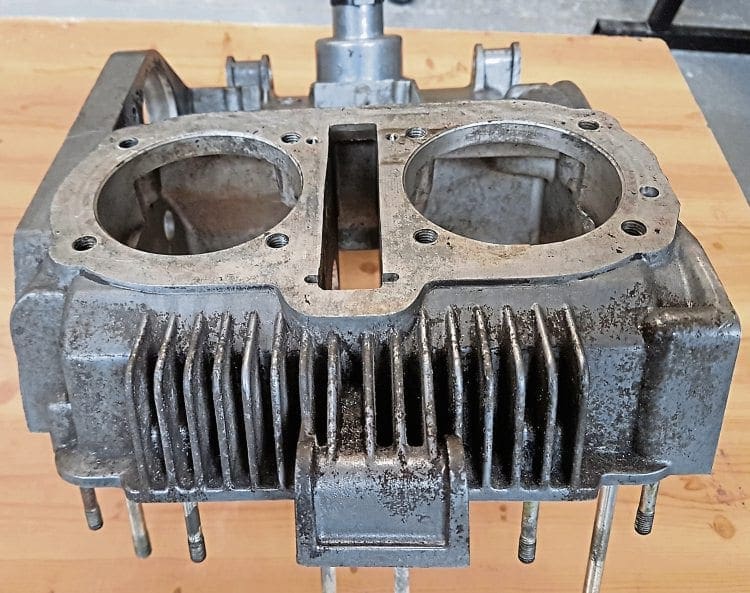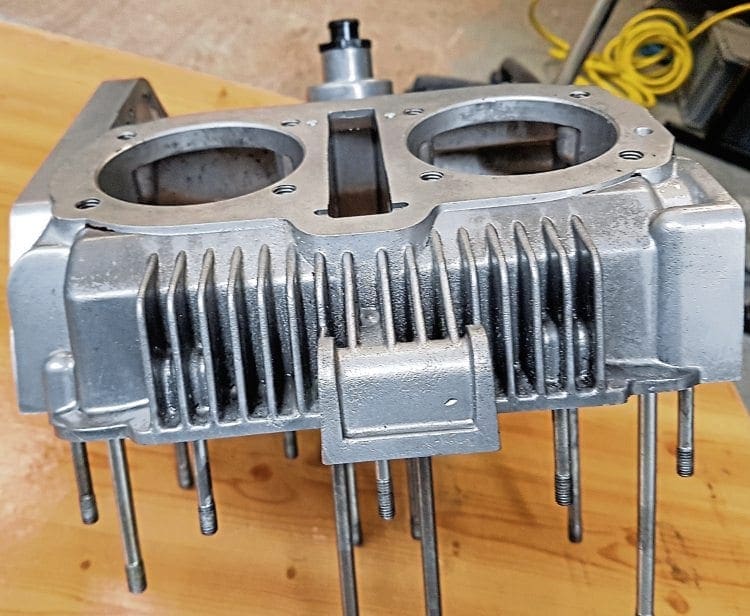 If you are in doubt as to whether the process is suitable for your parts, just get in touch with Dave.
He can work on a sacrificial part to show what results are possible, or call and have a chat at the workshop or at this year's BHR meetings, which Dave attends.
Based in the beautifully named Pott Shrigley in Cheshire, Vapour Honing UK can be contacted on 01265 560060 or through the website at www.vapourhoning,co.uk
Read more News and Features in the February 2020 issue of Old Bike Mart – on sale now!