Here are three photos which might be of interest to Old Bike Mart readers – the first two of which are my father in 1921 with his Rudge Multi, and a photo of it on its own.
My father worked at the National Physical Laboratory in the meteorology department and, because of that, he was an AAA time keeper and was asked on several occasions to time-keep at Brooklands for the motorcycle racing.
The third photo is me at Golding Barn near Brighton in 1954, then owned by the Beamish family.
I won the first 500cc junior race and came second in the second 500cc junior race on my 197cc James Cotswold. I think that was the beginning of the end for the big heavy 500cc bikes, especially when Greeves came along.
I have given a talk at the VMCC Brooklands division on my scrambling and grass track days and managed to find more than 70 photos to show.
I am now 85 years old, and I play golf – weather permitting – three times a week and when my wife passed away I decided that I wanted to have something to do at weekends.
So my mate Don Howlett (of Comerfords fame) told me that Vic Allan wanted to sell his Greeves Scottish, so I bought it because I used to ride a Greeves (itself borrowed from Comerfords) in trials.
Then I found out that Steve at Villiers was selling a James Commando, so I bought that too and have now rebuilt it back to almost showroom condition. So now at weekends I take them to shows such as Kempton, Ardingly and Brooklands.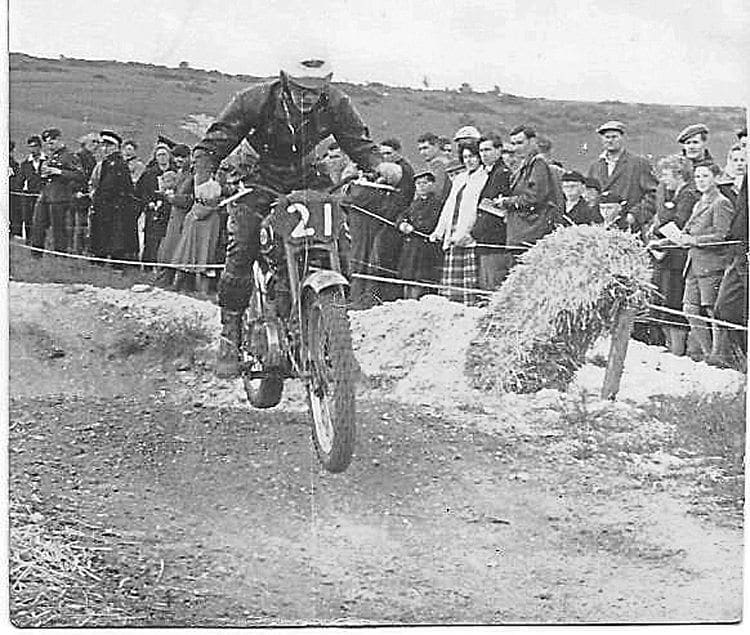 John Burch
Read more Letters, Opinion, News and Features at www.oldbikemart.co.uk and in the May 2020 issue of Old Bike Mart – on sale now!