The Mortons Archive contains a precious collection of glass-plate photographic images from the Isle of Man TT races going back to the 1920s, and this June issue seemed the most appropriate in which to show them. All appeared in a book entitled Classic Images, Isle of Man TT Races, with captions by Richard Rosenthal, that was published by Mortons 17 years ago.
Many readers will be familiar with the Isle of Man's TT Mountain circuit, but to those who first visited the races in 1960 and beyond, the shorter 10.92-mile Clypse course that was used for lightweight and sidecar races for six short years between 1954 and 1959 remains veiled in mystery.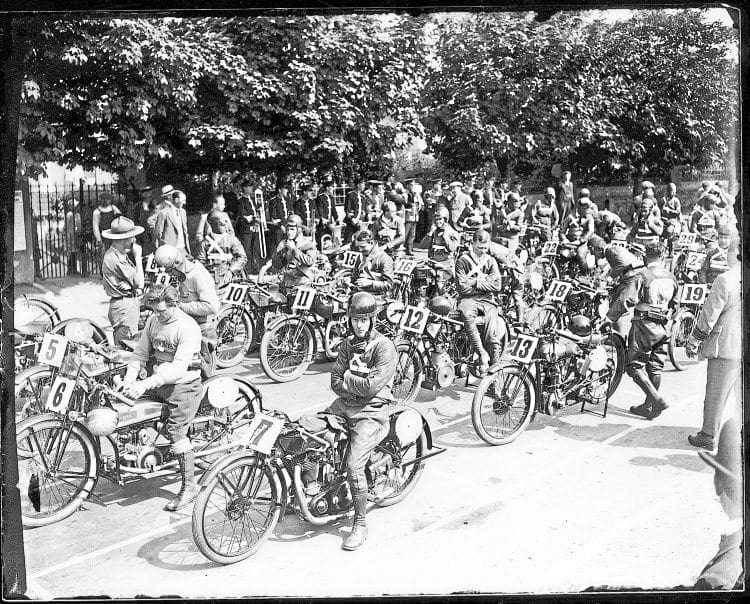 It started at the TT grandstand on the Glencrutchery Road, but instead of plunging down Bray Hill, the riders turned right at Parkfield Corner to follow a route via Willaston Corner to join the Mountain Circuit at Cronk-ny-Mona. There they turned left and rode through Hillberry and Brandish Corner uphill to Creg-ny-Baa.
At the Creg, they turned right to follow the narrow, twisty, gorse-lined B12 towards Laxey, but at the deeply cambered and almost hairpin-like Ballacour Corner, they turned very sharp right to join the equally challenging B20, following it all the way to the main A2 Douglas-Laxey road at Hall Corner, where they turned right to follow the A2 through Whitebridge to the busy Onchan village.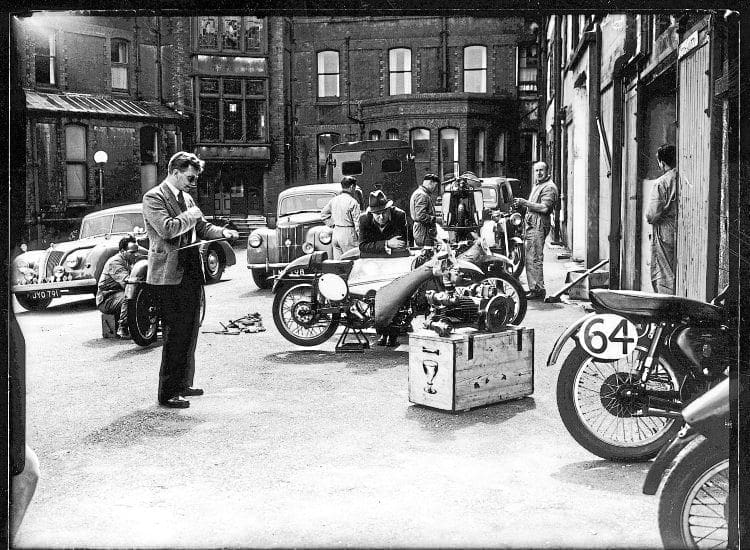 There, they turned right at the Manx Arms to ride uphill towards Signpost Corner, where they
re-joined the Mountain Circuit for the final blast towards the start and finish line.
These were the magical days of fully faired solo machines and massive crowds of spectators, and our glass-plate images bring it all to life again.
But this archive photo-spread isn't just about the Clypse course. It's also about the entire carefree nature of the TT on both circuits during those golden years, when race machines were fettled outside in the streets, behind hotels or in small borrowed garages all over the Island; when works riders on sleek, fully faired works machines mixed it with privateers doing the whole thing
on a shoestring; and, most of all, when the glorious scenery of the
Isle of Man was bathed in all its
early-summer glory.
Relax and enjoy!
View more images in the June 2018 issue of OBM – on sale now!