Ian Kerr visits an up-and-coming motorcycle concours event in Tacoma, USA, to prove the point that beautifully-restored classics are equally impressive no matter where in the world they are shown.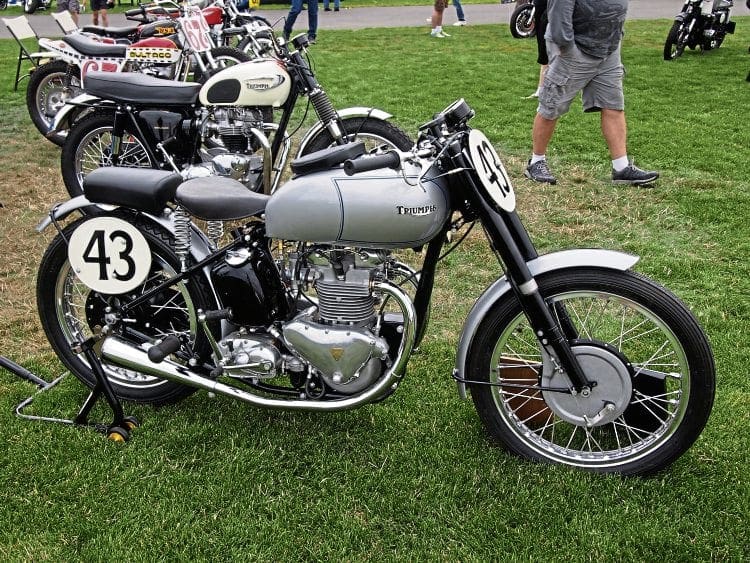 Each year America's Car Museum at Tacoma, just south of the port of Seattle, in Washington State, hosts a motorcycle concours event that's fast becoming the two-wheeled equivalent of the prestigious Pebble Beach car concours.
Since its inception five years ago it has gradually grown to the point where more than 300 machines of all types and capacities appear from all over the USA and Canada in the hope of winning the best in show award, or at least a best in class.
While more classic Japanese and European machines are being entered, British bikes, both road and competition, still dominate the entry, so it was no surprise this year when the judges almost unanimously voted a 1949 Triumph Grand Prix machine, owned and restored by local man Tom Rutan from Lake Oswood, as the best overall, closely followed by a BSA Bantam fitted with every conceivable BSA accessory available at the time.
In every respect the Triumph was the closest to standard specification, with the level of restoration not exceeding the factory finish. It also started (a requisite for an award) first kick and ticked over, picking up cleanly when the throttle was opened – not bad for a racing motorcycle!
Some of the Japanese bikes, such as an immaculate Kawasaki Z1 and some small Hondas, were equally impressive, as was a limited edition 750 Laverda. In fact every bike present was worth a good long look, including an MZ outfit that had recently been rescued from a war zone.
Entry to the event also gains you entry to the museum, based on the vehicle collection of Harold LeMay that made the Guinness Book of Records as the largest in the world, with more than 3000 diverse two, three and four-wheeled vehicles, and this makes the trip more than worthwhile any time of the year.
If you can get your hands on a bike at the concours, the day afterwards there's a Sunday ride-out along some superb biking roads in Washington State, and many of the entrants take part.
Definitely one for the bucket list!
Read more News and Features in December's issue of OBM