How nice to see a couple of pages devoted to my old TriBSA scrambles bike which I built in 2003/2004.
My good friend, Garry Bowden, in Patchway, built a new oil bearing frame including new yokes, engine box plates, air box, etc., the remainder was used from my old TriBSA.
The wheels were built by Alan Brown in Warmley and he also fitted nylon bushes in the Ariel swinging arm.
Pat French of Metisse in Kingswood built the forks and then fitted them in my garage with me sat on it, working out lengths, spring poundage, etc.
These two guys were five minutes away from home and good friends for years, both sadly gone now.
Garry fixed footrests on the gearbox cover and chaincase, and spent a lot of time getting it all lined up and strong.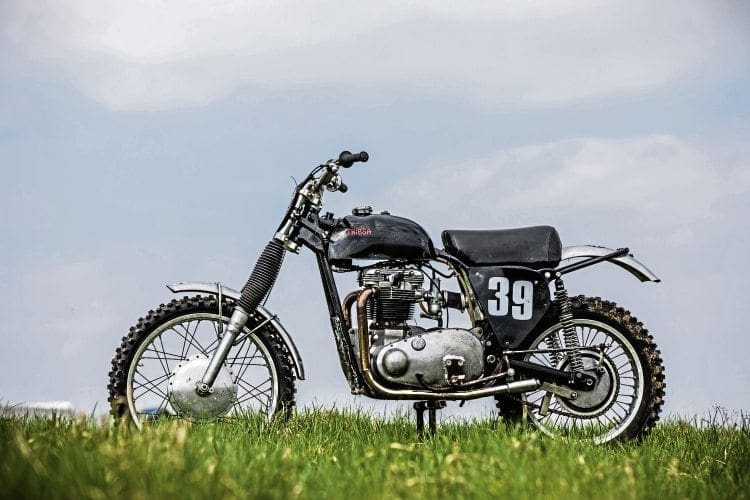 Every couple of meetings the old Norton clutch would need looking at, so I fitted Garry's Suzuki clutch conversion and never looked back. You could really abuse it and it never, ever complained.
Why change it?
It's good to see the bike still being used and enjoyed. I have many memories of riding Farleigh Castle, Hawkstone Park, all of our Bath Classic meetings and even Red Marley.
A few years before I sold it, I changed the gearing and tyres and used it for WHCA Hill Climbs. Good to see the old girl again.
Steve Iles
Read more Letters, Opinion, Reviews, News and Features in the April 2019 issue of OBM – on sale now!