Seizures, bent valves and cooked batteries were just three of the problems encountered when James Crosby set off on an epic 2821-mile journey around Britain on a Triumph Tiger Cub to raise awareness of the current financial plight of the London Motorcycle Museum, writes Ian Kerr – but dogged determination won through in the end.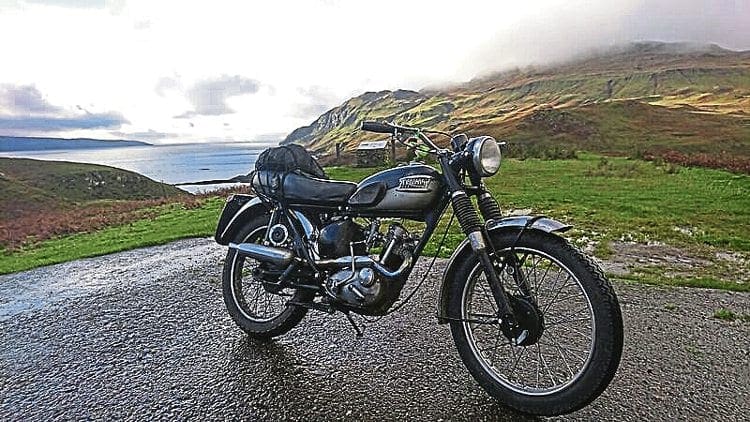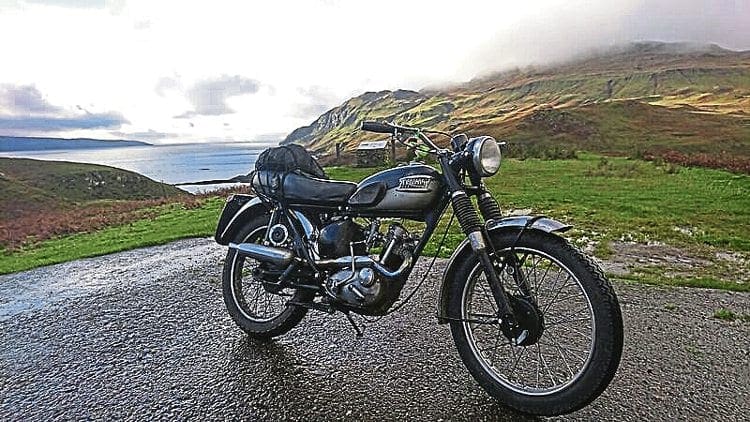 Tales of epic motorcycle trips have been around since the 1920s and are too numerous
to mention.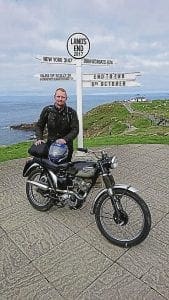 Ted Simon probably started the recent interest in tales of solo rides around and to distant parts of the globe, but it was of course the exploits of Ewan McGregor and Charley Boorman on both TV and in print that really piqued the general public's interest.
Despite careful editing to show the dynamic duo on their own, though, did anyone really believe that there was no back-up to ensure they finished the expeditions?
A close source once told me that there was indeed lots of it.
When Triumph's legendary executive and designer Edward Turner rode from Land's End to John O'Groats on a Triumph Terrier in 1953, he also had a full entourage with him to ensure he managed the feat, and no doubt five-star accommodation also helped as he rode the famed route from Cornwall to the farthest reaches of Scotland.
That journey was replicated when author Nigel C Winter traced it on his modern Triumph Thunderbird and chronicled it in his excellent book, Travelling with Mr Turner.
While this excellent work might well have been the inspiration for 35-year-old James Crosby, his 'expedition' on a Tiger Cub over 50 years old was a very different one, for the only back-up he had was a mobile phone and an AA membership card!
Financial plight
James is, of course, the son of legendary Meriden Triumph dealer Bill Crosby of Reg Allen Motorcycles and founder of the London Motorcycle Museum, which has many unique Meriden Triumph machines among more than 200 British motorcycles on display.
Now chairman of the museum trustees, James came up with the idea of riding one of the smallest Meriden products along the lines of Turner's route, but taking in some extra points of note to help raise money for, and awareness of, the museum and its financial plight.
The museum is currently under threat from Ealing Council, its landlord, which would like to see the museum gone despite it bringing many visitors from across the world to the London borough.
Read more in December's issue of OBM – on sale now!
It's a thumbs-down all right.