The writer Anthony Burgess once stated that "Reading is cheap – it consoles, it distracts, it excites, it gives you knowledge of the world and experience of a wide kind." Mick Payne takes this statement to heart…
This issue of OBM should be hitting your doormats at the beginning of November.
When I was a kid, this time of year meant that the shops would be full of fireworks for November 5 and we would be buying penny bangers to let off in the streets.
Nowadays, fireworks have got larger, cost significantly more than a penny and they seem to be available for most public holidays. And, today, shops are already full of Christmas stock ready for the big present-buying spree; socks and slippers sir?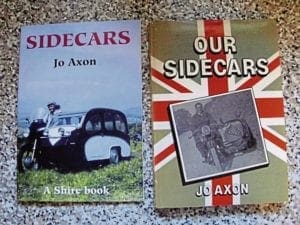 Assuming you're reading this as a sidecar enthusiast, wouldn't a book on your special interest make a fine gift?
To the best of my knowledge there are no recent books on the subject, although plenty of older ones exist and at least one with a substantial section on the rise and demise of the sidecar is available to download. In their heyday, sidecars were probably considered too prosaic to write about.
Brough Superiors, Vincents or Scotts had plenty of coverage, but apart from touching upon their dedicated chairs little was documented.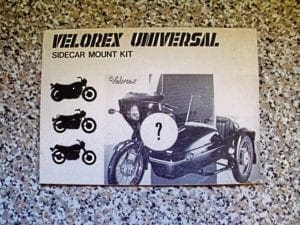 This changed with the publication in 1988 of Our Sidecars by Jo Axon (£20). This is a lovely little paperback that covers all aspects of the sidecar, including sections on both fitting and driving.
Shire Publications also printed a book by Jo entitled Sidecars, although this is more a brief history of the sidecar; and this is still available new at £4.99.
Read more and view more images in the November 2018 issue of OBM – on sale now!