Friends are wonderful – including those you might not actually have met. Readers may recall that I bought a pair of 1957 Moto Guzzi Lodolas for restoration which were featured in 'Unearthed' in an autumn issue of OBM.
One of those bikes is now a healthy runner thanks to a friend I had not met, and I am very grateful.
Back in April, after a period of good health, an illness I'd been suffering returned back with a vengeance, leaving me useless for spannering and barely enough energy to lift a tea cup!
I'd had the cycle parts of one of the Lodolas refinished very nicely by Glyn of GG Autos in London Road, Ipswich, and accumulated the top end spares needed for the engine. I wondered how to get the bike reassembled as a last hurrah!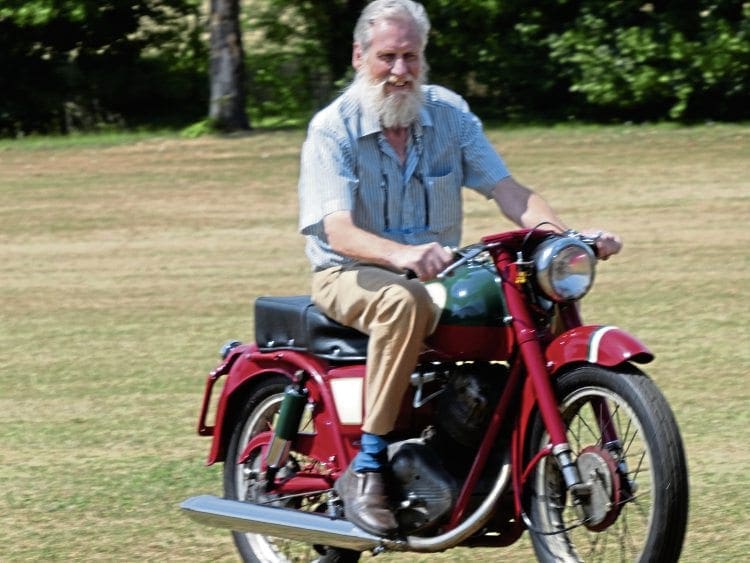 I decided to contact Jon Frazer of Brome, mid-Suffolk, who has specialist knowledge of Lodolas as he used to import them. He was unable to take on the work, but thought he might know a Suffolk man who could – and this turned out to be the friend I had not met.
Graham Jones, a time-served motorcycle mechanic from Lowestoft, agreed to take on the project on the brief that it would need to be reassembled pretty quickly, and that my goal was a roadworthy runner and rider. It took him less than a month, despite having a number of issues to work through.
I run a monthly group called Petrolheads in my home village of Somersham, near Ipswich, at 2pm on the first Wednesday of each month, and the July meeting was marked by the arrival of a green van driven by Jon Frazer (sadly, Graham couldn't come because of an appointment), and from the van emerged the pretty little 1957 Lodola.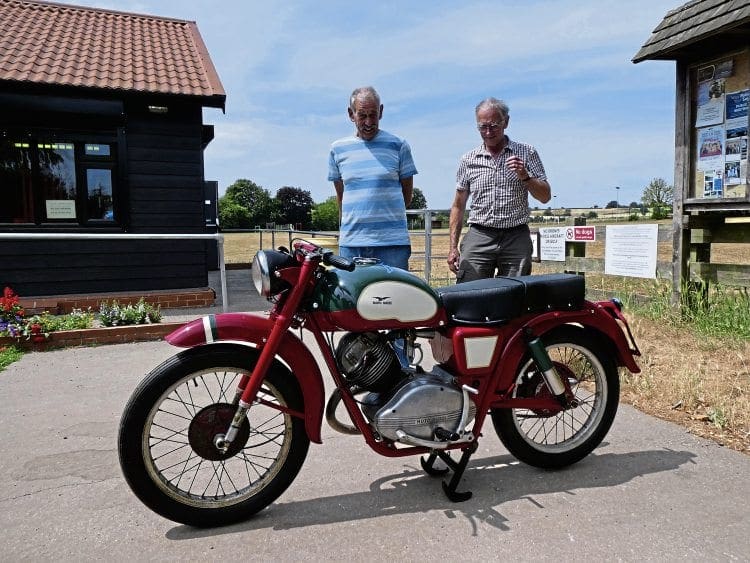 I kept faith on the colours, partly with Guzzi and partly with the previous owner in Italy, who had added green. I wonder if he ever campaigned it in the Giro?
I'd chosen to use the 235cc overhead-valve engine for this bike rather than the overhead-camshaft 175cc variant because the spares fell more easily to hand.
There were big grins from my Petrolhead friends when I found just enough energy to straddle the saddle and ride the bike gently round a meadow. It was a great moment, and I am so grateful to Graham and Jon for all the time they have put in on my behalf, and also to my good friend Colin from our village.
Gavin Hodge,
Email
Thank you for such a heartwarming story, Gavin – and keep fighting, mate. – Ed
Read more Letters. Opinion, News and Views in the August 2018 issue of OBM – on sale now!
Enjoy more Old Bike Mart reading in the monthly paper.
Click here
to subscribe.
Comments
comments