Gareth Tunstell tells of the long and painstaking job of rebuilding the Triumph-engined Greeves that he bought as a project nine years ago.
In the autumn of 2008 I saw an advert for a project – a Greeves frame with a 350 Triumph engine. After calling the advertiser in Bristol, Mike Chedzoy and I went to take a look, and our first impression was "Umm… definitely a project!"
Although I was still working at that time, I was looking for something to occupy me when I eventually retired, so a price was agreed and the little bike was transported back to Bridgwater to be stored in the shed until I was ready to start.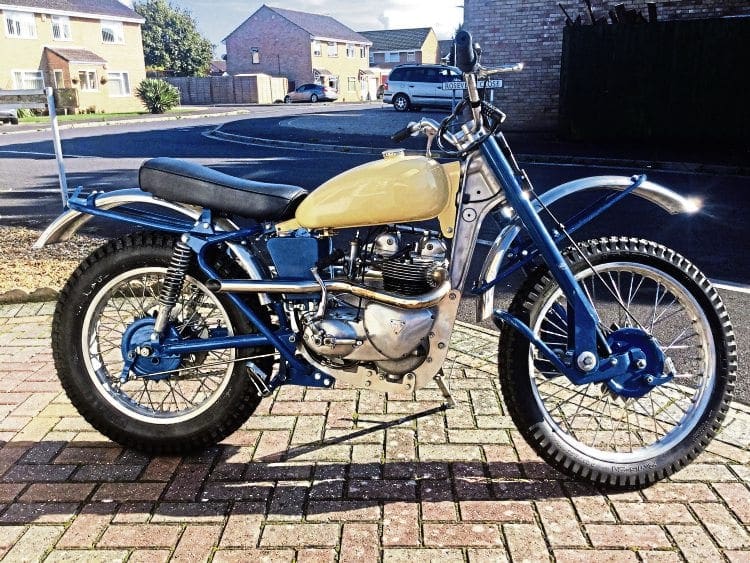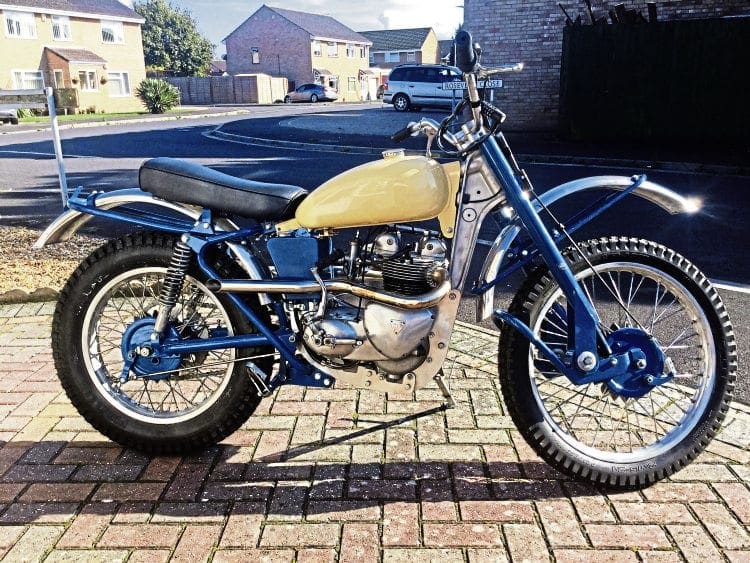 By mid-2009, with the help of the Greeves Riders' Association, I'd done my research and discovered that I'd bought a 1958 20TA trials model – great, tax and MoT free!
Work started properly early in 2013. The first job was to replace the odd wheels that had come with the bike with the correct wheels with Greeves paddle hubs, and by November 2014 I'd managed to source enough parts to make a pair. After refurbishing the hubs, I sent them to Brickwood Wheels of Salisbury, who built a pair of wheels with alloy rims and stainless steel spokes.
After the wheels were returned and were fitted with trials tyres, I had a rolling chassis.
It was now time to address the task of mounting the engine in the frame correctly. The previous owner had attached the engine to the frame using what looked like odd bits of angle iron and aluminium, but unable to locate a set of ready-made engine plates, or even drawings for them, I had to make my own.
To achieve this, I suspended the engine in the frame, using a small set of pulley blocks, so that I could measure and draw what I needed.
I started by making drawings using paper, then cardboard and finally plywood. After checking that the engine fitted properly, by using just the plywood templates to support the engine without the pulley blocks taking any weight,I sent the templates away to have a set cut
in aluminium.
Read more in December's issue of OBM – on sale now!
Enjoy more Old Bike Mart reading in the monthly paper.
Click here
to subscribe.
Comments
comments