The fact that a BSA Rocket III will be under the hammer at the Charterhouse auction in May isn't anything out of the ordinary, but for the fact that this is a three-cylinder Beeza with some interesting history.
Back when the Bond film, On Her Majesty's Secret Service, was being filmed, actor George Lazenby (probably the least famous Bond, having only starred in the one Bond film, aged 29) used the Rocket III as transport from his apartment in Bayswater to the film set in Pinewood Studios.
As a keen motorcyclist, Lazenby had bought the bike as one of the first Rocket IIIs sold.
Although little is known of the bike after the Bond actor sold it, at one point it did have a sidecar attached, and it has since undergone a full restoration with rebuilt engine and transmission, and new paint and chrome.
At that point, the BSA Owners Club were contacted, who relayed the fact that it had once been owned by Lazenby!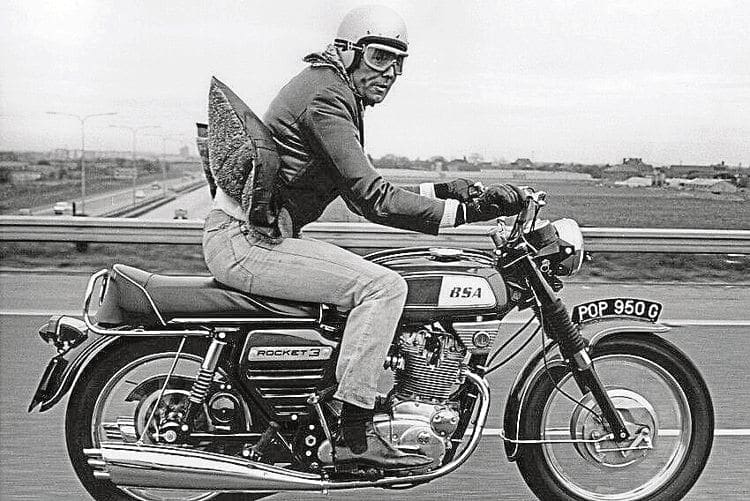 Having enjoyed and restored this classic British bike for the past few years, the owner, who lives in Kent, is now selling his beloved BSA Rocket III to help fund the purchase of another property and contacted George Beale at Charterhouse Auctioneers in Sherborne, who advised him it could sell for £25-30,000, with the auction taking place on May 6.
With the Covid-19 virus outbreak, this Charterhouse auction of nearly 100 classic and vintage motorcycles will be conducted live on the internet via www.charterhouse-bikes.com, along with telephone bidding and absentee commission bids.
This will ensure no contact is made at the auction, thereby taking the necessary steps to keep Charterhouse staff and their clients safe and to protect the NHS.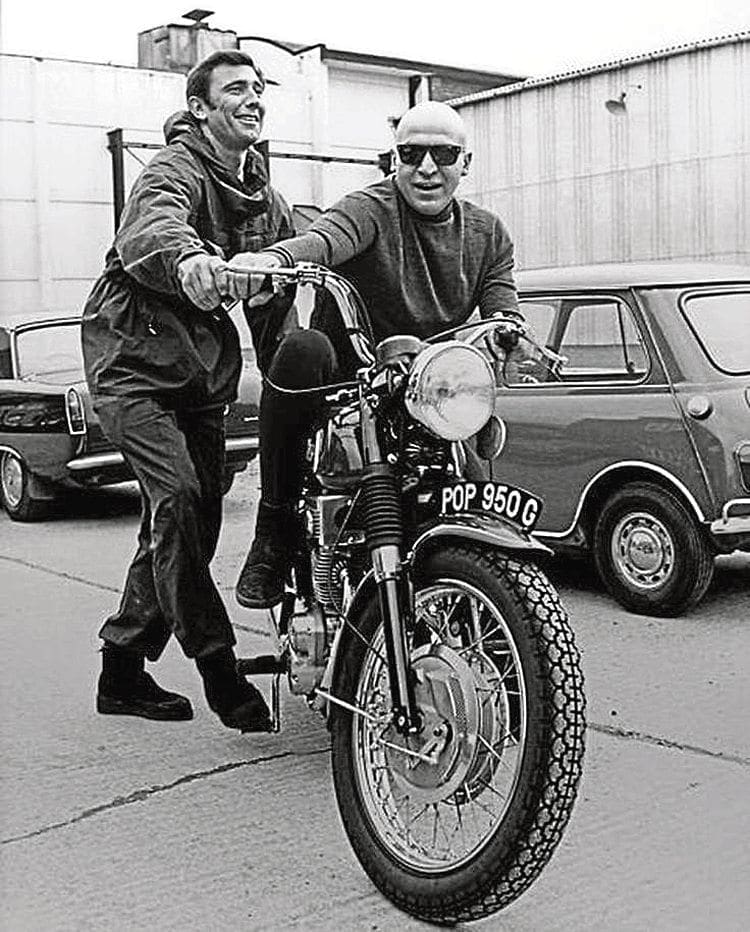 For successful purchasers, Charterhouse Auctioneers have instructed well respected and known specialist motorcycle movers Chas Mortimer Ltd.
They will be arranging no-contact deliveries to the successful purchasers under current Government guidelines or will store the bikes for national and international delivery in the future.
Read more News and Features at www.oldbikemart.co.uk and in the May 2020 issue of Old Bike Mart – on sale now!