I expect you have been inundated with pictures and accounts of first bikes but I thought you might like to see mine.
It was a 1952 Bond Minibike Deluxe fitted with a JAP 125cc unit construction three-speed gearbox bought by my father for £15 in 1959 for me to ride, having reached my 16th birthday.
He thought it would be safer than a proper motorcycle but with tiny wheels, square rear tyre and a heel-operated rear brake arm connected directly to the cam it certainly taught me how to cope with unusual attitudes – both from a skills point of view and the ridicule of my motorcycling chums!
As the brake shoes wore down – the front being fairly ineffective – the cam would lock the shoes fully on and back wheel accordingly. Great on wet roads!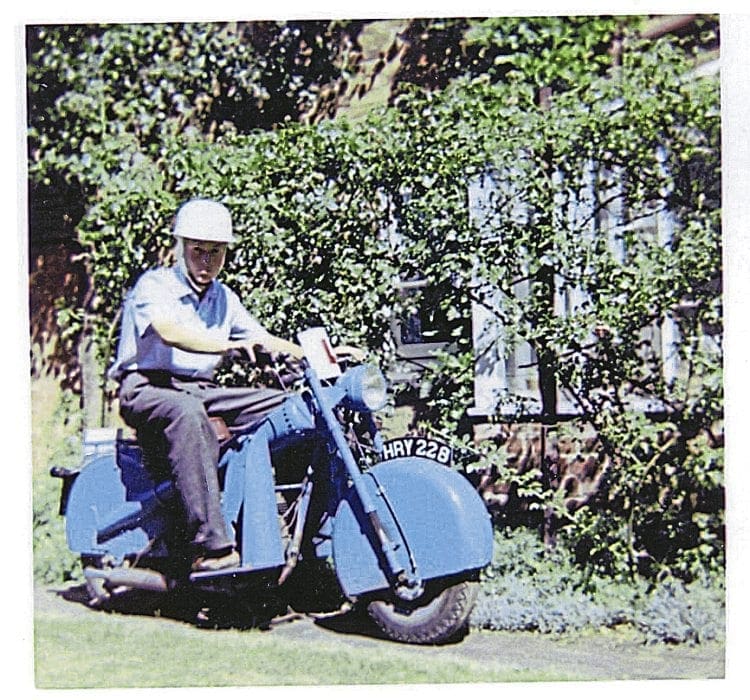 It followed a cammy Velo field bike (what sacrilege) but on my first ride out on the Bond I rounded a corner straight into a huge pig which squealed off into the distance.
The impact released a lot of filler in the massive front mudguard, doubtless placed there and painted over from previous collisions.
I'm still enjoying motorcycling 60 years on and cannot imagine being without a bike or two.
Congratulations on a brilliant monthly which is read from cover to cover.
Roger Kimbell
Read more Letters, Opinion, News and Features in the March 2020 issue of Old Bike Mart – on sale now!