Reading Pete Kelly's 'Skimming Flatties' feature, and his comments on Geoff Duke's BMW's small megaphone sound took me back to 1963/4.
At that time I worked as a mechanic at Henleys, Star Inn in Oldham, at the main junction as you came off the Pennines in the centre of Oldham (there was no M62 then).
On my afternoon break I would go out to a sweet shop just round the corner from there to get a Mars bar (for work, rest and play).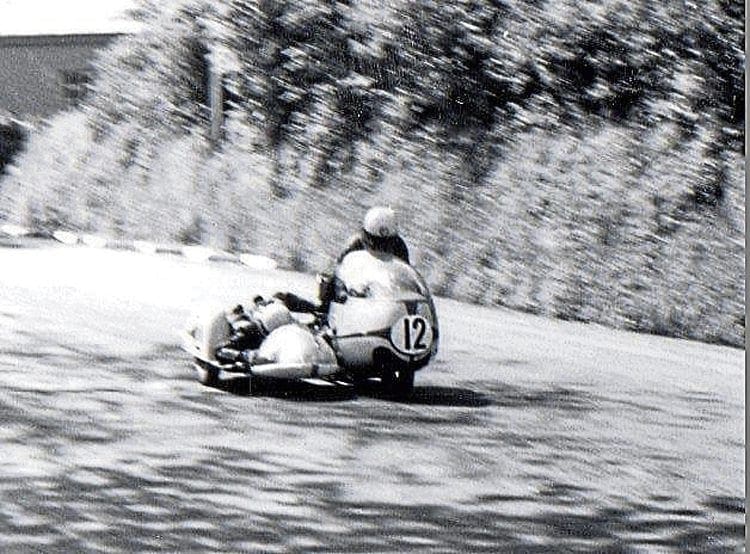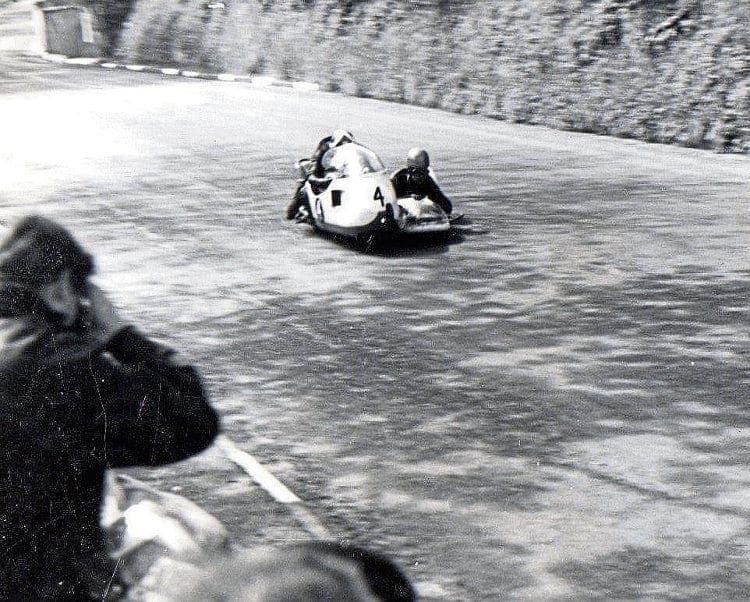 It would be the Thursday or Friday leading up to IoM TT Practice Weekend, 1963 I think and, always a bit down as I couldn't go to the TT, to my surprise what greeted me as I came out of the shop, stopped at the lights, were two Kneeler RennSport outfits, one with a passenger the other had a rider and a spare engine strapped to the chair.
As they pulled away from the lights, one stalled with the two riders on and they began running down the main road to fire it up. It hit with a puff of blue smoke, and off they went with lovely megaphone tones ringing in my ears.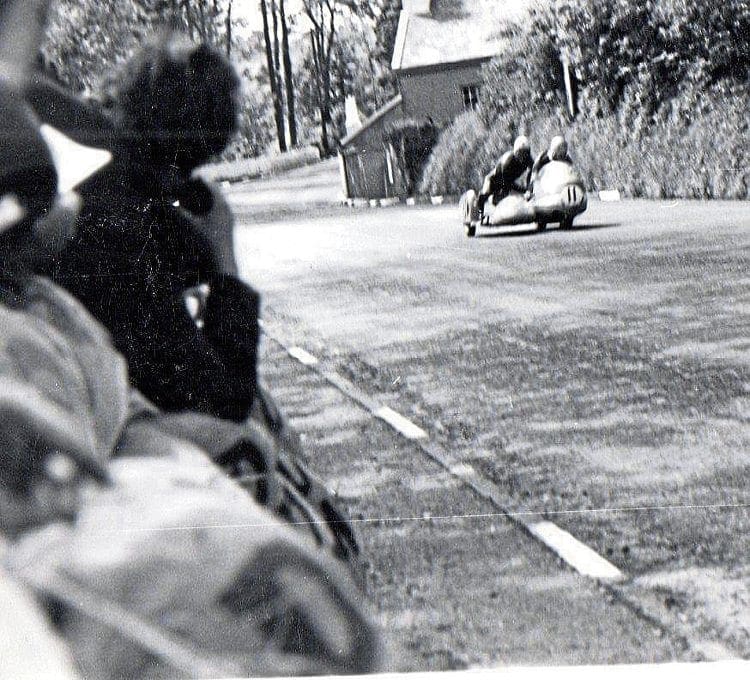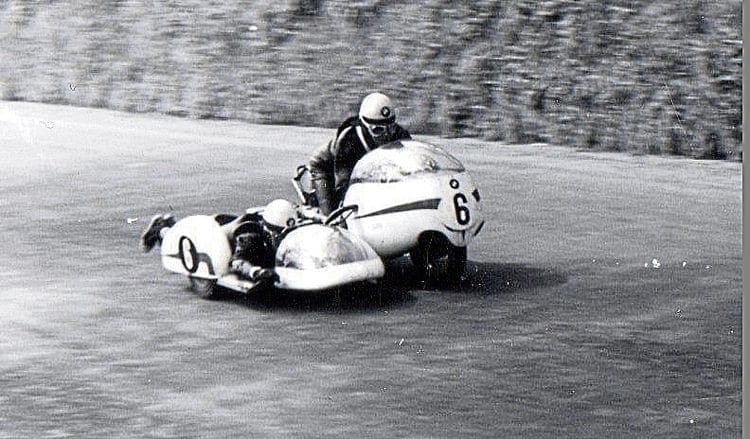 What I couldn't understand was that they didn't seem to have any numberplates or trade plates?
Article continues below...
Advert
This would have been the main route from Hull to Liverpool then, so had they come from the continent?
The one thing I do know is that it really made my day.
My four photos were taken at the bottom of Barregarrow in 1964-65, one of the times I did make it over for the TT.
Colin Rider, Warrington
Article continues below...
Advert
Read more Letters, Opinion, News and Features at www.oldbikemart.co.uk and in the September 2020 issue of Old Bike Mart – on sale now!

Enjoy more Old Bike Mart reading in the monthly paper.
Click here
to subscribe.