Following last issue's focus on Moto Colombres Rally in Spain, Robin Dawson writes to tell us of his experiences in Spanish road rallies
There I was, on all fours in the back lane pitch black, feeling my way under the bike for the bike keys, praying they hadn't slipped down the drain, perilously close to the bike stand. Got them! Great!
I put them in the ignition where they couldn't jump out again. The bike, a 1979 R100RS, cost just £400, plus tyres. It was 2008 and I was really excited, we were off to our first ever classic bike rally in Spain, called Moto Piston.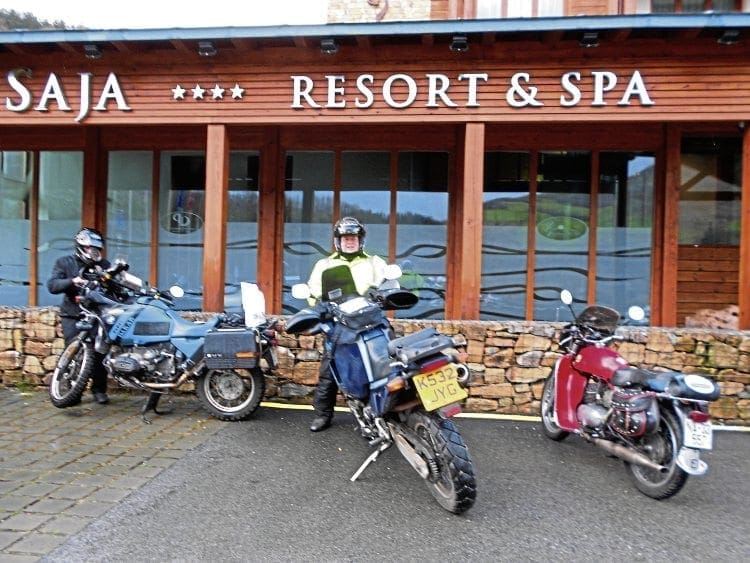 It was five o'clock in the morning and the journey would take us from the English northeast coast to an unknown Spanish village called Colombres.
Theresa and I had waited so long for this, we sent money off to Spain to a man we had never met called Joson – that was 10 years ago and we have now been 17 times.
Each time we're as excited as that first journey which began with me grappling around in the dark.
We thought the fine readers of Old Bike Mart might like to hear some of our experiences over the last 10 years, including 10 visits to their September Rally, five to the June Rally and two to their Wild Boar Rally in January.
That first year we got to Colombres and found the inscription where we were given our goody bag with T-shirt, plaque for the bike etc. We had missed the first day, which was the cider and blue cheese run, as our ferry times couldn't accommodate the Thursday.
Read more and view more images in the December 2018 issue of OBM – on sale now!