I wanted to say how much I enjoyed the article in OBM about the wonderfully talented technical illustrators who graced the pages of the motorcycle and motoring press in pre-computer generated days.
My particular favourite was the great Lawrie Watts, whose career was captured in the book Watts My Line.
I was introduced to Lawrie's work in the 1960s as a young engineer, and a few years ago I met up with his wife Eileen.
Lawrie had died some years earlier and she eventually let me purchase The Dreamliner motorcycle, which is familiar to Royal Enfield enthusiasts around the world.
The Dreamliner was designed by Lawrie in 1955 and, in conjunction with Royal Enfield, Avon Plastics and The Motor Cycle (The Blue 'Un), the fairing was made and attached to a RE Bullet 350.
A series of 'with' and 'without' fairing runs were made at MIRA with Vic Willoughby as the pilot.
The improvements in top speed and fuel consumption were staggering.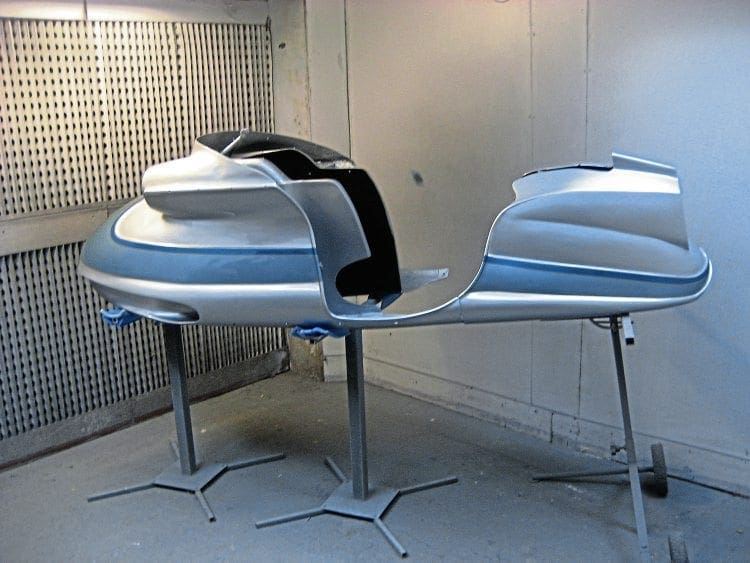 Later the bike was given to Lawrie and he used it for many years. It was taken to the Isle of Man and ridden by the likes of Mike Hailwood, John Surtees and Bob McIntyre (who said it handled better than his Gilera!).
The bike was in poor condition when I purchased it, and had been involved in several accidents. It now lives in Tenby with me after a sympathetic restoration and I love it.
Richard Harvey,
Tenby
Read more Letters, Opinion, News and Features at www.oldbikemart.co.uk and in the October 2020 issue of Old Bike Mart – on sale now!