The words 'Popular' and 'Universal' were once commonly used to describe a car, motorcycle or bicycle manufacturer's cheap and cheerful bottom-of-the-range models. In 1962 Excelsior went a step further by offering its three-speed 150cc Universal in a box so that the customer could assemble it himself and thus avoid the payment of purchase tax, writes Pete Kelly.
My first 'proper' motorcycle was a handsome peacock blue and grey 150cc Excelsior Universal which
I bought for £90 after trading in the Norman Nippy moped on which I'd first experienced the 'exhilaration' of motorised two-wheel travel.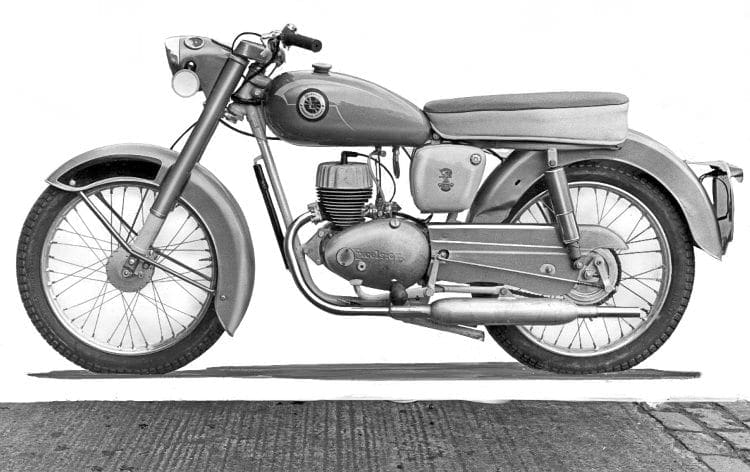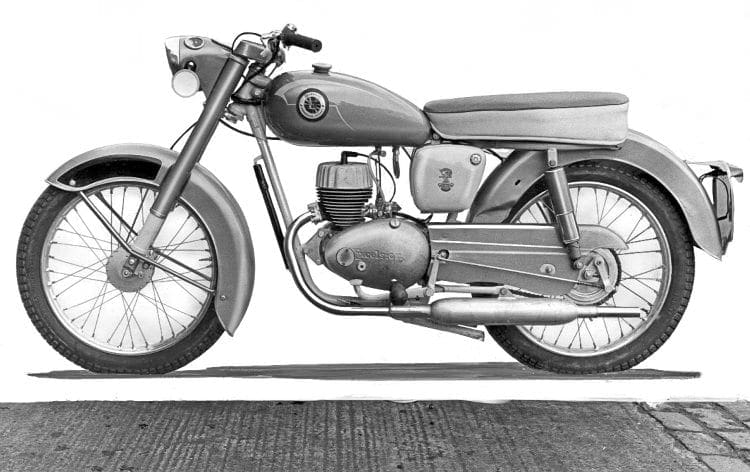 As I looked around the gleaming new models in the old motorcycle dealership of French's of Runcorn, Cheshire, the first to catch my eye was a sleek Ambassador Electra, but as half of my meagre wages as an indentured journalist on a small-time local newspaper were already going to my parents for keep, it was out of my price range.
As I pondered and pondered, the salesman (who might have been Mr French himself) seemed to be growing anxious that he might not clinch a sale at all, so he came over to me and said: "There's a little Excelsior Universal back there. It's still in a box waiting to be built up, but if you're interested I'll let you have it for £90."
I didn't build it up myself (let's not go there!) but a few days later I felt as proud as Punch as I rode 410 WMA all over the Lancashire/Cheshire border showing it off to my friends and relatives.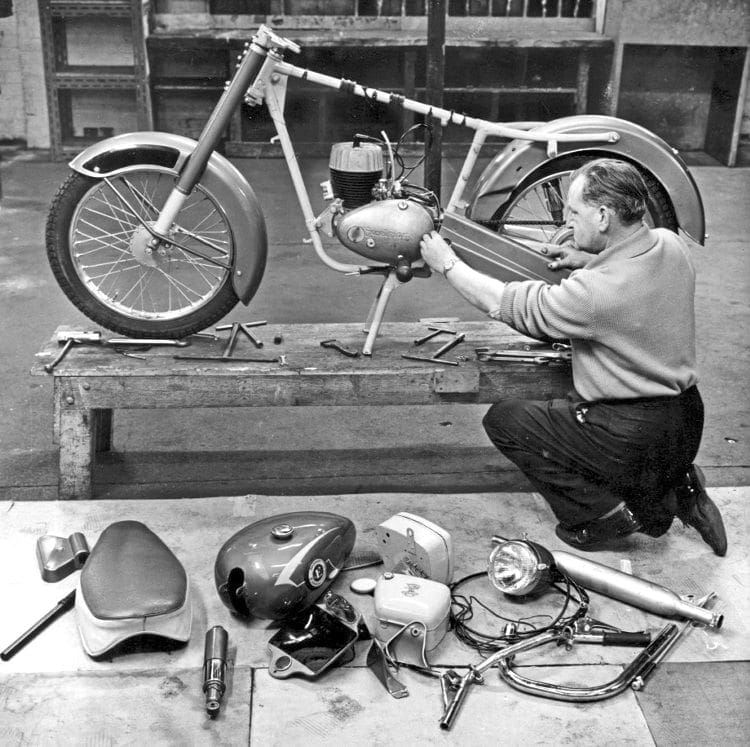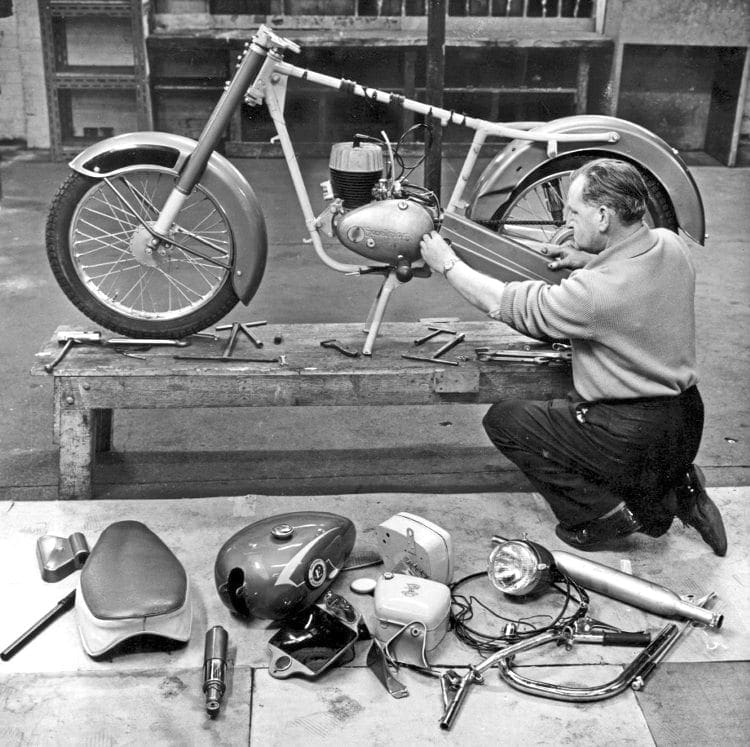 It sped up my news-gathering rounds in Burtonwood, Golborne, Newton-le-Willows and Lowton; took me to journalists' colleges in Manchester and Liverpool each Friday in winter, to road races at Oulton Park, scrambles at Beeston Castle and trials all over Cheshire, and to the Isle of Man TT in 1963, where its three-speed Excelsior two-stroke engine was thrashed mercilessly, especially after I bump-started it alongside the TT grandstand for a 'flying lap' of the Mountain circuit that took more than an hour!
Built down to a price, it had silver-painted rather than chrome wheel rims, and these soon polished through to the red undercoat; the front mudguard started to rub against
the forks, spoiling its appearance yet more, and it didn't take long for the flimsy front mudguard stays to break, yet I still have fond memories of that ever-willing little machine.
Article continues below...
Advert
Read more in the September issue of OBM – on sale now!

Enjoy more Old Bike Mart reading in the monthly paper.
Click here
to subscribe.