Steve Cooper looks back at the birth of the GS1000 – an instant success.
This month's OBM celebration sees us lighting the candles of the cake marked Suzuki GS1000 but, arguably, it's a machine that only came into being by circumstance.
Scoff all you like, but if the fuel crisis of the early '70s hadn't bitten as hard as it did, then Suzuki might have carried the day with their revolutionary RE5 Wankel, in which case the company's history would have been significantly different.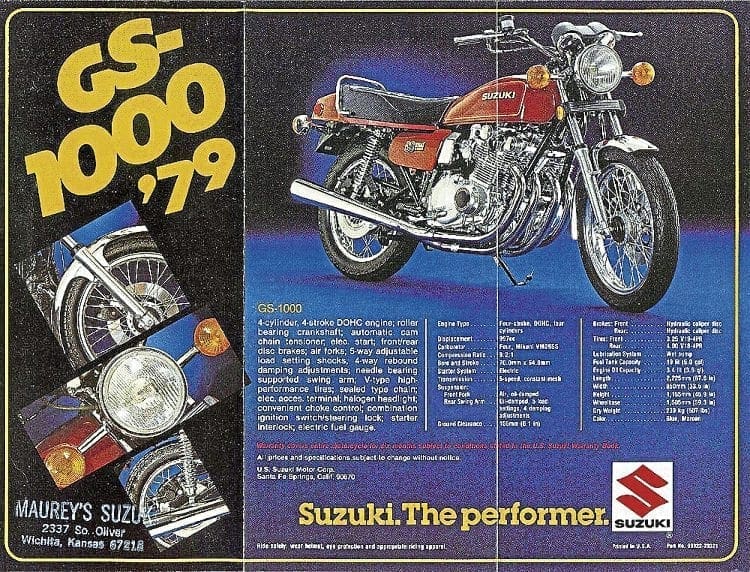 he 40-year-old, one-litre GS1000 is a direct spin-off from Suzuki's saviour, namely the GS750. The three-quarter litre, air-cooled, four-stroke four and its little twin-pot brother, the GS400, were Suzuki's Plan B and it's just as well that they had one.
Between them, the two bikes saved Suzuki from dire trouble and possibly even closure.
The 750, launched in 1976, laid down a format that would see the company safe and be around for a decade or so in various guises. It was but two years later that Suzuki would launch the GS1000 and ace every one of their Japanese rivals.
Both the 750 and 1000 were based around Kawasaki's Z1, but with the benefit of four years of refinement alongside a serious look at chassis geometries. The GS1000 was the bike many wished the 750 had been… the ultimate '70s muscle bike with nigh on perfect road manners.
Bombproof
With an engine based around a ridiculously tough roller bearing bottom end, the power unit was almost bombproof and it was effectively the same unit a decade later when the GSX1150 was launched.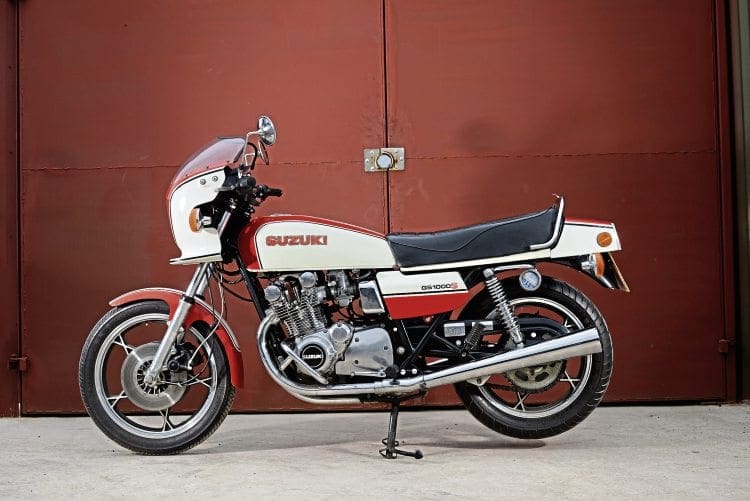 In fact the legendary crankshaft assembly would still be earning its corn for a further two decades and beyond on drag strips around the world. Suzuki's engineers had taken stock of the 750 from Day One of the GS1000 programme and rapidly came to the conclusion that although it was ultra-reliable, it was also too heavy.
To reduce mass, the full circle flywheels were swapped out for chopped-down versions. This revision – and the removal of both the kick-start lever and its operating mechanisms – saw the one-litre GS motor actually weighing less than its smaller and older brother!
When dropped into a revised chassis, the GS1000 was only fractionally heavier than the bike from which it was developed.
Read more and view more images in the September 2018 issue of OBM – on sale now!
Enjoy more Old Bike Mart reading in the monthly paper.
Click here
to subscribe.
Comments
comments