It was with great sadness that we learnt of the death of Les Hampton who passed away on October 5, 2018. A single man, he was a lifelong fan of Moto Guzzi motorcycles, and a former president of the Moto Guzzi Club GB. David Crawford relates how he got to know Les…
From the mid-1970s, I'd acquired a few Moto Guzzi singles and, by February 1990, thought it was time for a twin! I flew to London to look at a few early examples that were advertised, but soon realised there was nothing that I fancied, and got talking to Les Hampton, who was also looking, and who knew where there was a V7 Sport for sale, just what I was after!
He took me in his car, first to his home then in Redhill, Surrey, so that I could see his collection of fine Moto Guzzis and spares – and then, after a cup of tea, he drove us to Brian R Verralls & Co, situated then in Tooting Bec Road, close to the tube station.
A dealer's trust
As we entered, I saw the most fabulous 1972 Moto Guzzi V7 Sport, a US export model in red with silver frame and only 3000 recorded miles.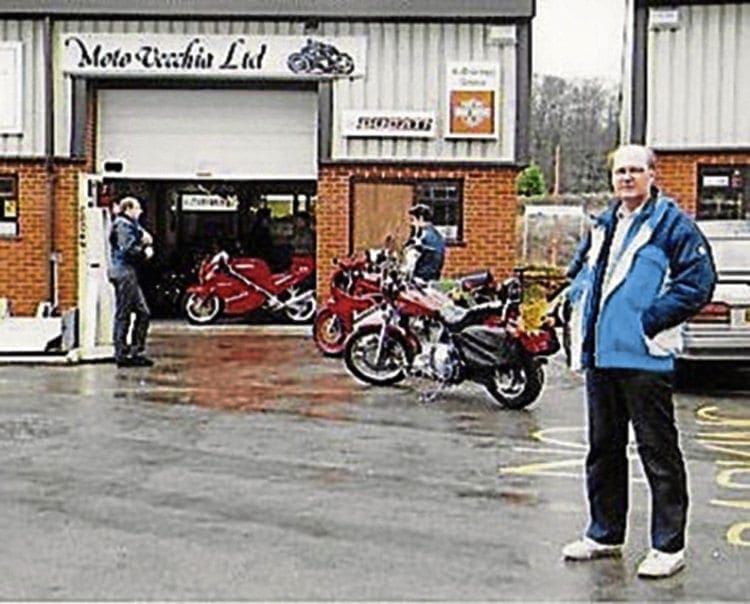 I immediately decided I must have it, the asking price of £5000 seemed a little high but I don't think so now! I was a few hundred pounds short and was resigned to having to return for it but Verralls, being the gentlemen they are, suggested that I ride it home and send on the balance.
It has been a wonderful bike over the years, and nearly 29 years later with 11,831 miles on the clock, is still in very original condition.
The moral of the story – 'Pay a good price for a machine from a respected company'.
It was outside Verralls, getting dark, when I said goodbye to Les, thanking him warmly for all that he had done for me, a complete stranger. We agreed to meet up soon, and I rode off into the London traffic to find the M1 and to head north for Liverpool..
Read more and view more images in the January 2019 issue of OBM – on sale now!