I've read in OBM, and other mags, plaintive messages from older riders who are selling bikes because of difficulty with machine weight, especially when lifting on to centre stands.
One method suggested by Tony Groves is to build a short ramp from 2" timber planking.
Cut a low angle plus scallop at one end to raise the bike on either wheel.
Simply sit on and paddle the bike on to the plank – either front or back wheel to choice – then get off and it's easy to pull the bike on to the centre stand.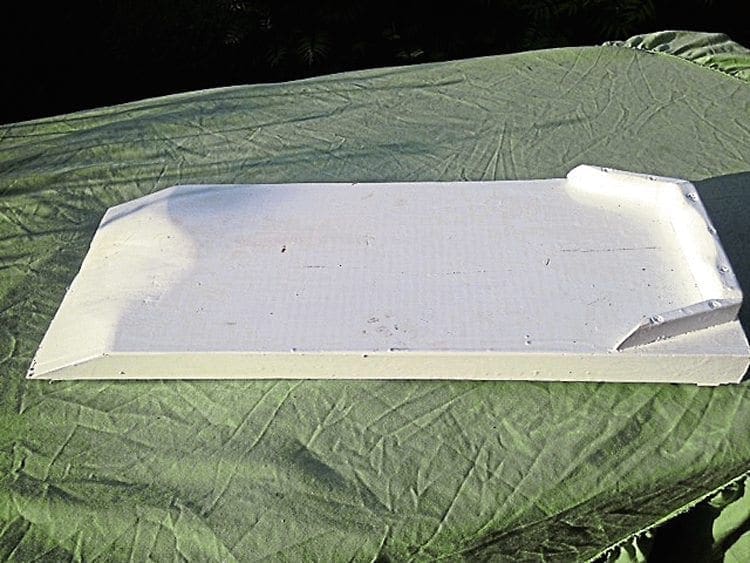 I attach a pic of mine that I painted before photographing, but the structure is fairly obvious, including fancy stop strips.
I forgot to add that the plank needs to be good and heavy, otherwise it can skid away from the wheel – as my first one did!
My second one is shown here, and works perfectly with my 1967 Triumph Daytona and a 1979 Honda 400/4.
Jeffrey Worth
Read more Letters, Opinion, News and Features in the August 2019 issue of OBM – on sale now!