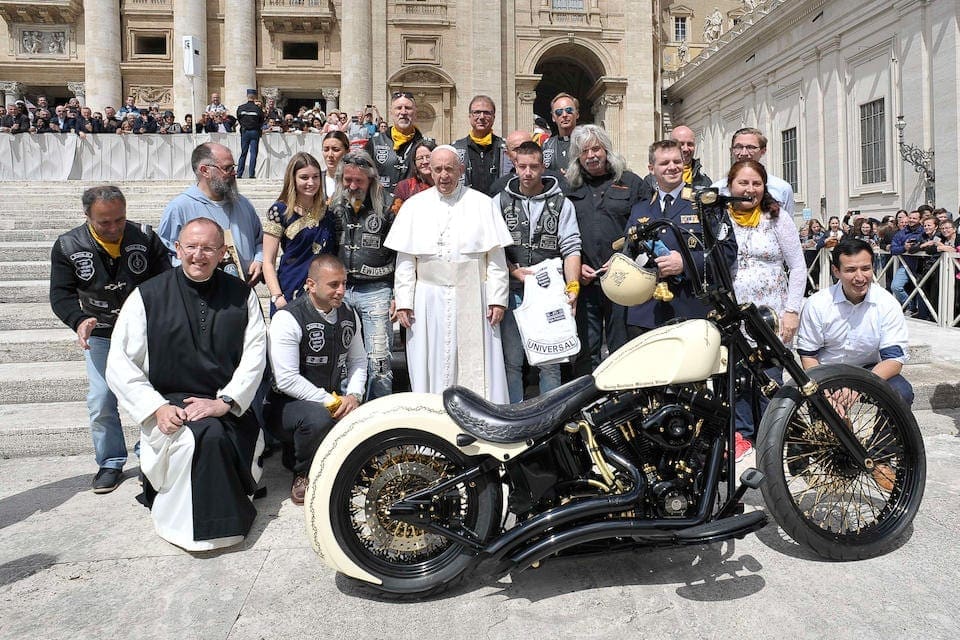 With the Carole Nash Classic Motorcycle Mechanics Show only a few weeks away, Bonhams are showing their catalogue ahead of the show for free.
The Autumn Stafford Sale will start with lot 1 at noon on October 19, and start at 11am with lot 301 on October 20 at the show.
The star of the auction is the unique customised 2016 Harley-Davidson signed by His Holiness, Pope Francis.
Presented to the Pope in the summer, the 'White Unique' has numerous gold-plated components, a Chicano style, numerous gilded parts, a pearly finish, and the largest signature of Pope Francis to date.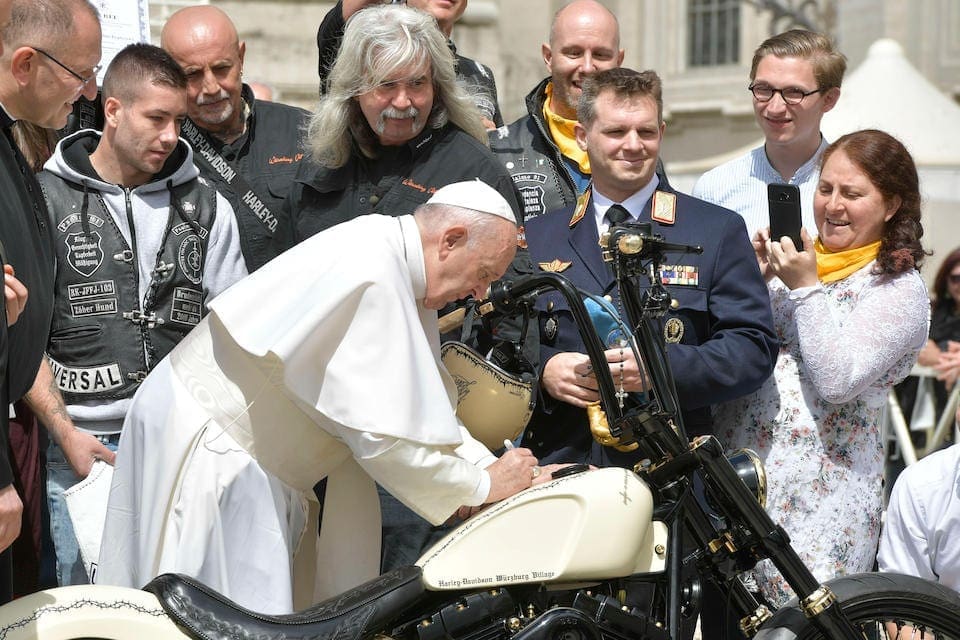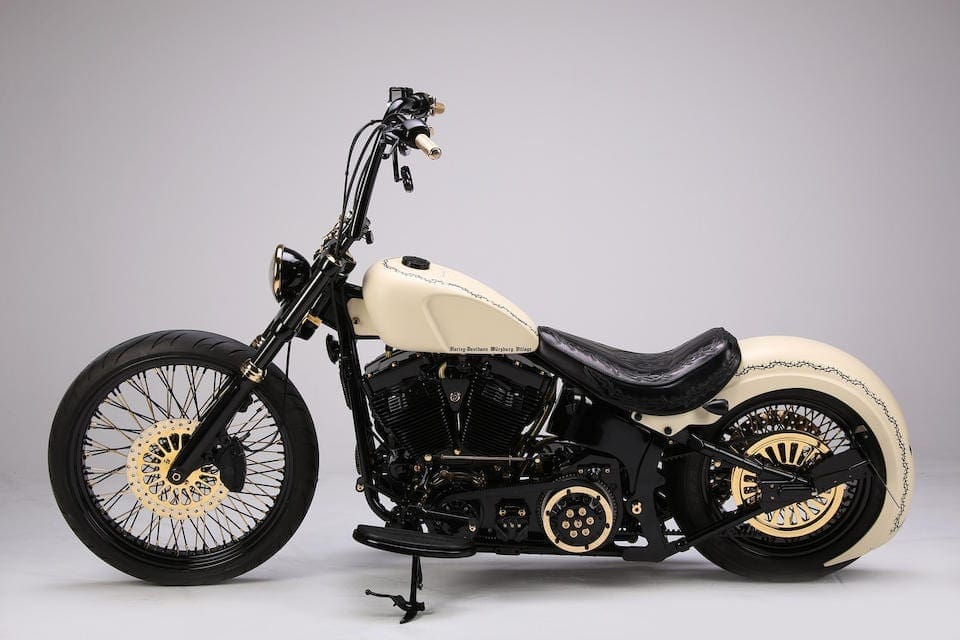 The motorcycle is the latest in a short succession of motorcycles and cars that have been donated to the Papacy and sold on for charity.
In this case, the project began a few years ago when Dr Thomas Draxler, founder of the 'Jesus Bikers', suggested the idea to Karl Wallner, professor of dogmatics and then rector of the Philosophical-Theological University Heiligenkreuz in Lower Austria.
The Jesus Bikers organised a Peace Ride on June 29 to escort the Harley-Davidson – called 'White Unique' or simply the 'Pope Bike' – together with a smaller group of motorcycles and their 40-ton truck, which served as protective storage for the machine.
A trip to Rome started in Würzburg and the Harley was duly handed over at the Vatican on July 7 at a ceremony in St Peter's Square, where Pope Francis signed the bike.
The proceeds of the sale at the Stafford show are to benefit a mission to build an orphanage and a school in Uganda to provide shelter for abandoned and deprived children.
View the catalogue for free below: