THIS year's Sidcup & District MCC's annual Big Bike Night on Friday, July 6 will not only take place to provide bikers with a great evening, but to also assist the Ellenor Hospice, in Northfleet, to raise funds for its very worthy foundation.
This is the fourth event and is being held at the club's famous international motocross course, near Swanley in Kent.
Brian Edwards, spokesperson for the club, said: "After years of successfully organising and running a variety of off road events, from world rounds to local events, it was decided the club should open up its wonderful facility to a wider audience and give bikers and enthusiasts the opportunity to meet, 'talk bikes' and show their treasured machines."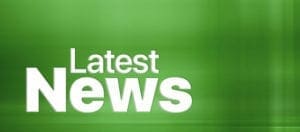 He added: "Last year's event attracted a bigger crowd than previous years, with a huge variety of machines on display, from road bikes, competition machines, custom bikes, trikes, as well as many types of machines dad went to work on.
"We obviously want to encourage bike owners of all sorts – the more interesting the better – but anyone with an interest in two wheels or three is welcome to come and view the many bikes on show and chat to the friendly owners."
The Ellenor Hospice provides help for the elderly and infirm, which like many extremely worthy foundations is always short of cash.
The hospice will be raffling two special tickets to the 2019 Maxxis British Motocross Championship for a couple or a family. Winners will have a choice of tickets for either the British Solo Championship or British Sidecar and Quad Championship.
All the machines will be judged in the various classes and awards given for best presented machine, rarest machine, most original, oldest, best home constructed or re-built, and the machine the judges would most like to ride home on.
The event takes place from 5pm until dusk. Arrivals are asked to follow the marshals' instructions and park their bikes as directed to make the display more attractive and easier to judge. Because of health and safety regulations there will be no riding of machines other than to arrive and park.
There will be plenty of flat space for cars, vans (trailers) and other vehicles.
Brian continued: "It was realised many people will probably come straight from work, so they are assured there will be plenty of hot and cold food, and of course a bar for those not riding or driving.
"At a previous event a 'throwing the motocross boot up the hill' proved popular and a cash award was given to the furthest throw. As there were quite a lot of families the kids wanted to take part and were given their own award.
"The club intends this to be another wonderful landmark event in its social calendar, so families are most welcome."
Button Street is situated just south of the M25 junction 3a (exit to Swanley A20). Take the M20 and just a short drive from the small roundabout turn left into Button Street and follow the lane.