While international grumblings, mutterings and moanings continue in the political field, Ian Kerr headed on to mainland Europe before the EU elections threw further confusion into the chaos.
It was somewhat fitting that, in the 75th anniversary year of the D-Day landings, that the Retro Moto Cote de Nacre Moto Club based in Luc-sur-Mer, close to the famous beaches, used the second day of their annual three-day Tour du Calvados event to remind the participants of the heroic deeds by those involved.
The 160-mile route wandered past many monuments to battles fought and particular brave individuals, and various museums, before taking in the American Utah beach, furthest up the coast towards Cherbourg, where virtually all the riders stopped and paid their silent thanks and respect to those who made their freedom possible.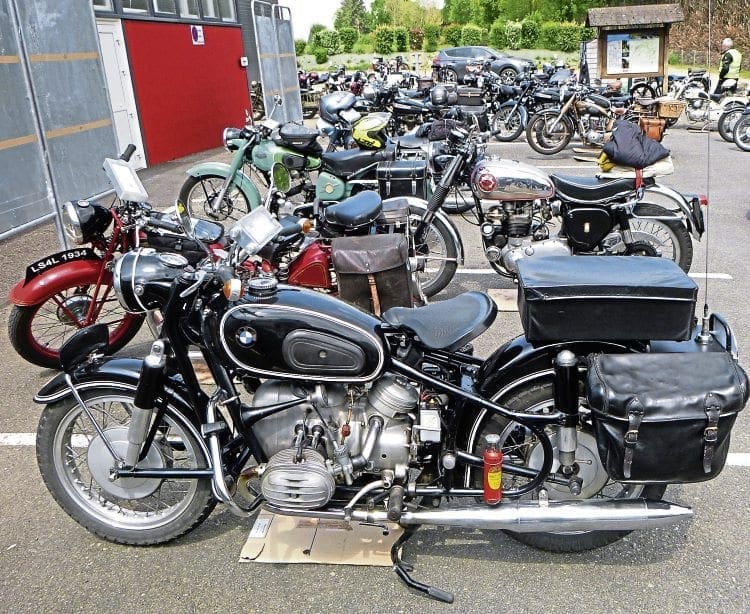 It has to be said that virtually every town and village in the vicinity had posters showing many who died in the conflict, as well as giving thanks to the liberating forces.
Seventy-plus riders, plus pillions, from all over France and Europe enjoyed the quiet, deserted 'D' roads in the Calvados region on machines made before 1965.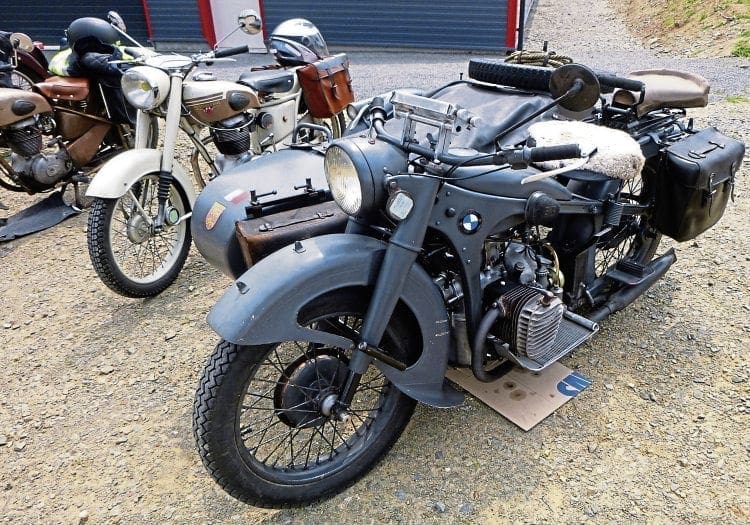 Although British machines from Matchless, Norton and BSA remain popular, French makes like Ratier, Motobecane, Monet Goyon, Motoconfort and Terrot made up a large part of the entry, with BMWs popular with the substantial sidecar entry.
Despite the perceived threat of rain for the three days, it held off until the Sunday (the shortest day) allowing both of the two full days to be enjoyed without interruption or discomfort.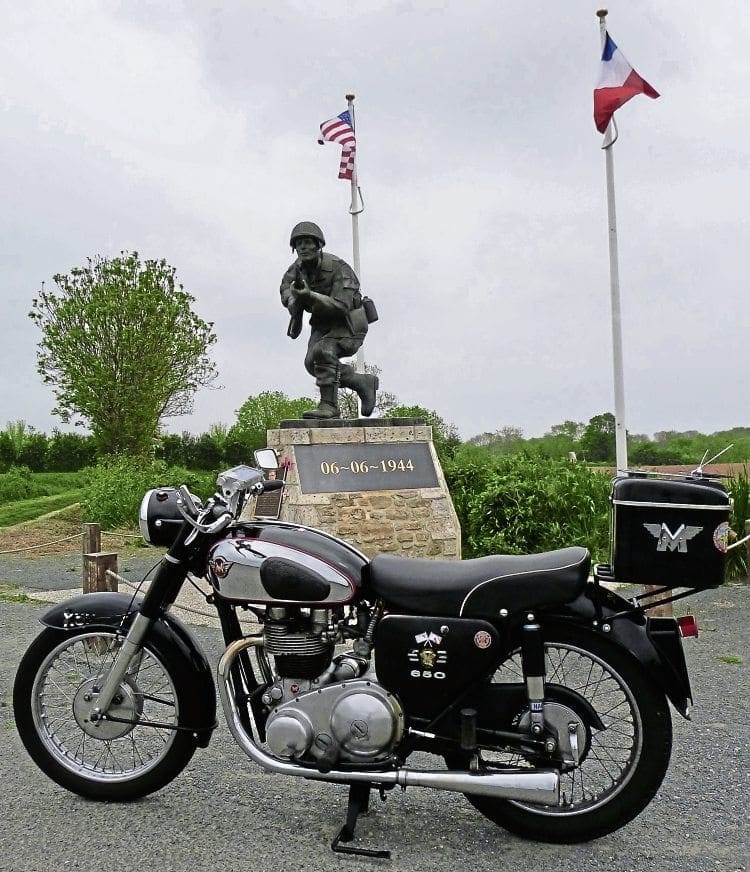 The first day, once again, went deep into the spectacular Suisse Normande area, with a chance to enjoy the twists and turns of roads around the Vallee de l'Odon and similar with spectacular viewpoints, as well as viewing some stunning homes and chateaux – built very much in the distinctive Normandy style of architecture – adjacent to the 140-mile route.
Read more and view more images in the July 2019 issue of OBM – on sale now!