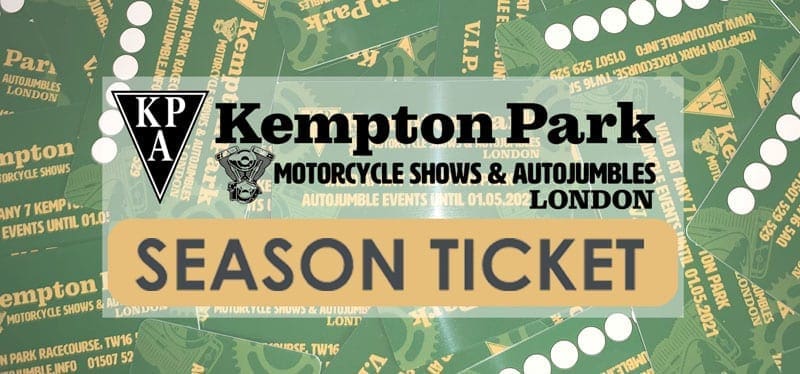 Throughout the year, thousands of people flock to the Kempton and Newark autojumbles; and now bargain-hunting jumblers can save money on entry and gain early access with the new Season Ticket.
The wonderful world of the autojumble is the place to be to grab a bargain, and saving 20% on the entry price is the best bargain to ever be had, leaving extra cash to spend on the stuff that matters – parts!
With a Season Ticket for either Newark or Kempton, card holders will gain early access to the show and get first dibs on the special wares on offer among the hundreds of inside and outside trade plots.
Run by a friendly and experienced team of event staff from Mortons Media, 'Normous Newark Autojumble and The Kempton Park Motorcycle Jumble are the ideal places to meet with like-minded biking individuals and haggle over parts and spares.
Visitors come from all over the UK and parts of Europe, so you can be sure to find a missing piece of treasure for your latest or next project, for the perfect price.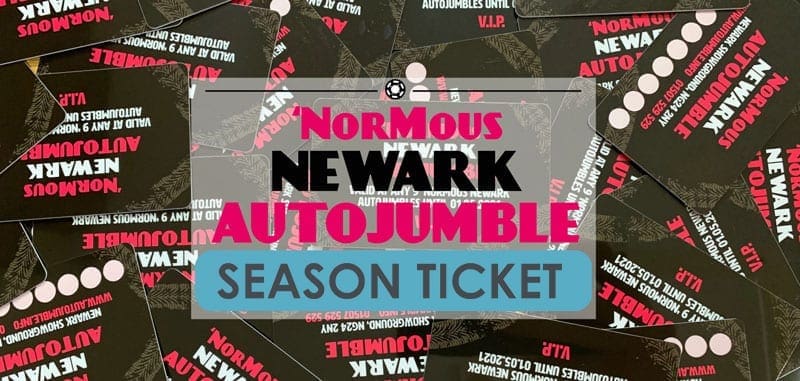 What's included?
A season ticket can be purchased for either Newark or Kempton and can only be used at the show on the card purchased. With a season ticket, you're saving 20% off the gate per show and early access. Bargain!
A card holder for 'Normous Newark will have access to nine shows until 01/05/21 for only £72, and can gain entry to the show at 8:00am, two hours before general admission. Alternatively, the card can be used for multiple people at one event. Early Bird access on the gate costs £10 per person, meaning loyalty card holders save 20% per show.
A Season Ticket for The Kempton Park Motorcycle Autojumble gives access to seven shows for just £56 until 01/05/21 and the chance to beat the queues with early bird access at 7:45am, before the gates open to the public at 9:30am.
Like at Newark, the card can be used for multiple people at one event- you might get a bacon sarnie in return from your mate in return to say thanks. Early Bird access on the gate costs £10, saving card holders 20% per show.
For full details about the autojumbles, how to purchase a Season Ticket and for full T&Cs, visit: www.autojumble.info