While the world of ultra-expensive cars costing more than the gross domestic product of a small nation is well out of the remit of the average OBM reader, it does seem that the high class world of mega-value classic vehicles is becoming more open to the idea of powered two wheelers, as Ian Kerr discovers.
'Salon Privé Week' is now in its 15th year, having been established in 2004 by Andrew and David Bagley, and is now recognised as one of the top Concours events in the world alongside the likes of Pebble Beach in California and Concorso d'Eleganza Villa d'Este on the shores of Italy's Lake Como.
Now domiciled in the historic grounds of Blenheim Palace, Salon Privé is firmly established as one of the UK's most exclusive automotive events and it managed to run in late September, despite the restrictions imposed by the pandemic.
From its inception it has gone from strength to strength, showcasing everything from rare bespoke classics through to the latest and rarest prestige and performance cars, pictures of which normally adorn teenagers' bedroom walls.
Due to its prestige value, it also attracts an increasing portfolio of world-renowned luxury and lifestyle brands, including boats and planes.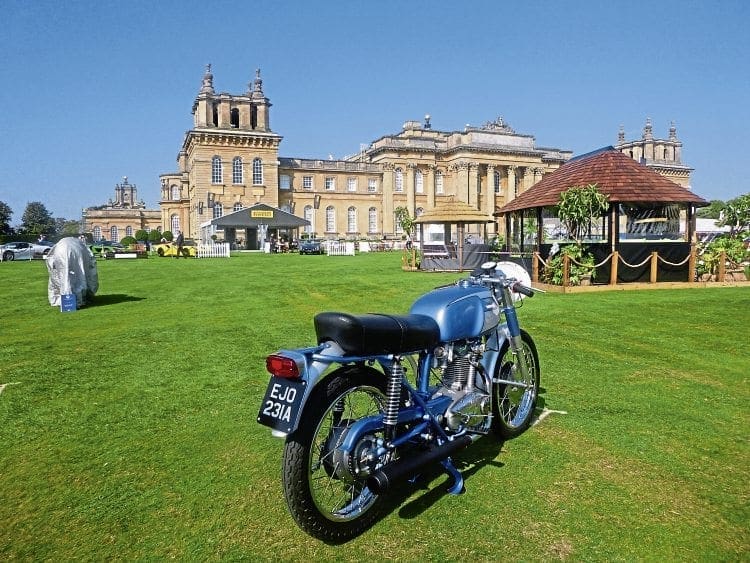 Motorcycles have always played a key role in the event from its inception thanks to the involvement of Mike Jackson, who as many will know held a number of key roles in the British Motorcycle Industry as well as being works rider for Greeves and who remains one of the judges along with television presenter Henry Cole, journalist and concours judge Dennis Frost and commentator and former Grand Prix motorcycle racer Steve Parrish.
This year, due to a slightly depleted field, the judges just had three classes to examine, Ducati Icons, Exceptional Street Motorcycles and Exceptional Competition Motorcycles, with an additional award for the 'Most Spectacular Motorbike' being granted by the host, the 12th Duke of Marlborough.
The Ducati class was dominated by twins and was in fact won by a 1974 Ducati 750SS 'Green Frame' round case model which is just one of only 401 produced, all of which were hand-built and overseen by Ducati's technical boss Fabio Taglioni.
It was up against a 1976 750SS and a 1975 900SS and two immaculate 250 singles, one road and one Scrambler version which completed the Italian line-up and one of these took the runner-up slot.
In the Exceptional Street Class, a fairly original 1914 4 ¼ Triumph roadster rubbed shoulders with a very shiny 1939 AJS 2A that went on to scoop the Duke of Marlborough's award. However, in its class it was overshadowed by two Nortons, one the 1948 Jack Moore Prototype and the class winner, the 1965 Norton Unified Twin with a 4 cylinder MV taking the runner-up slot here.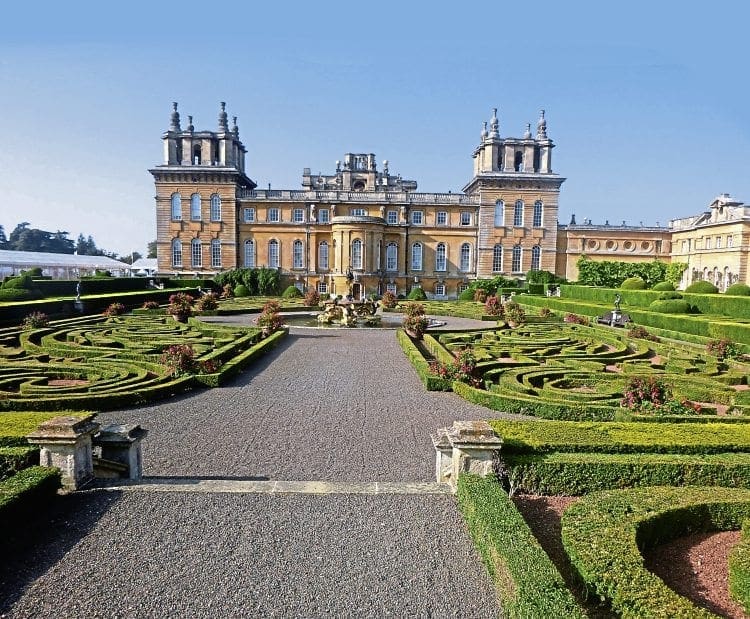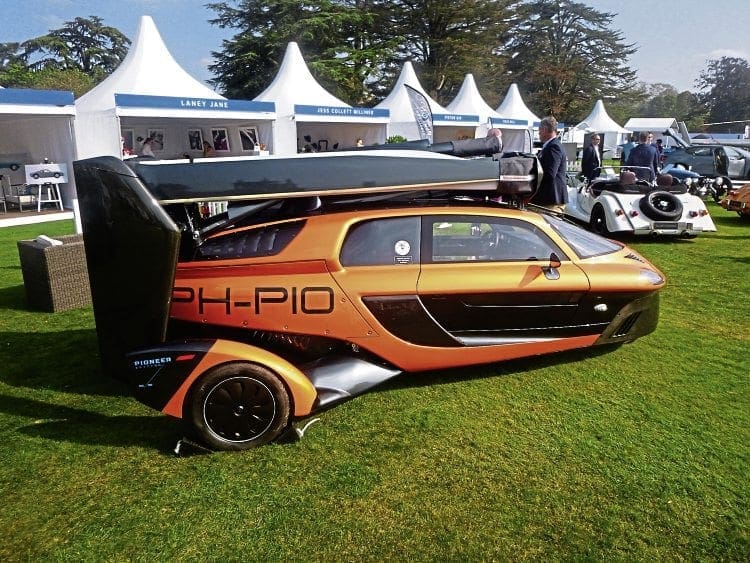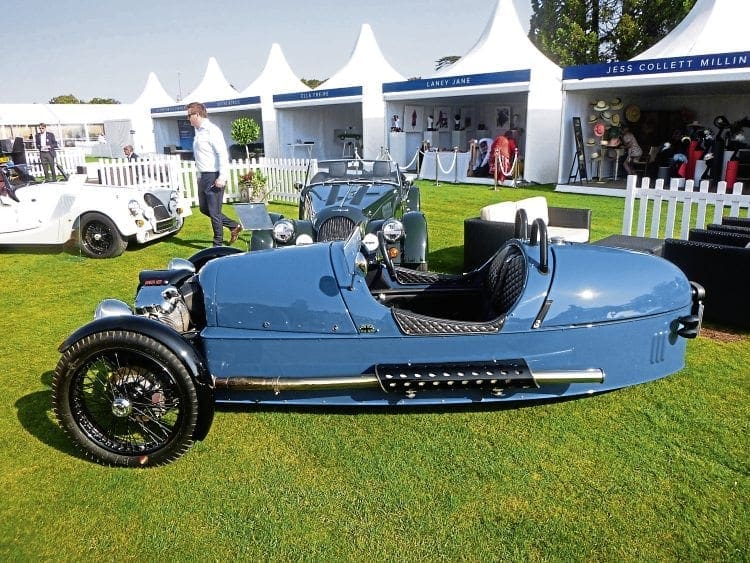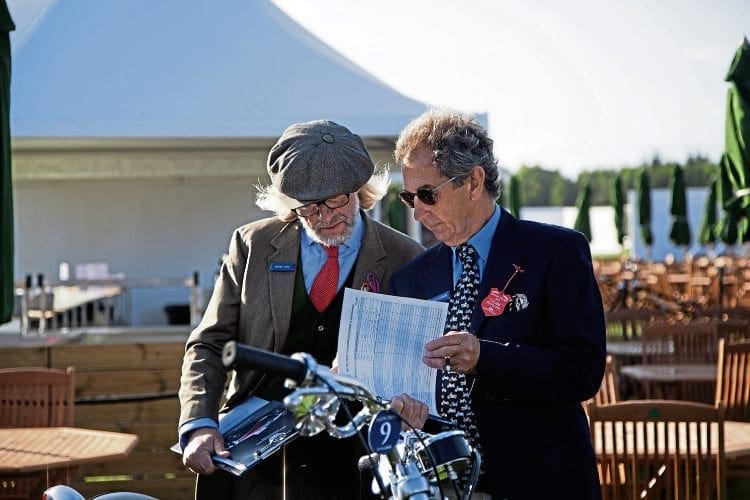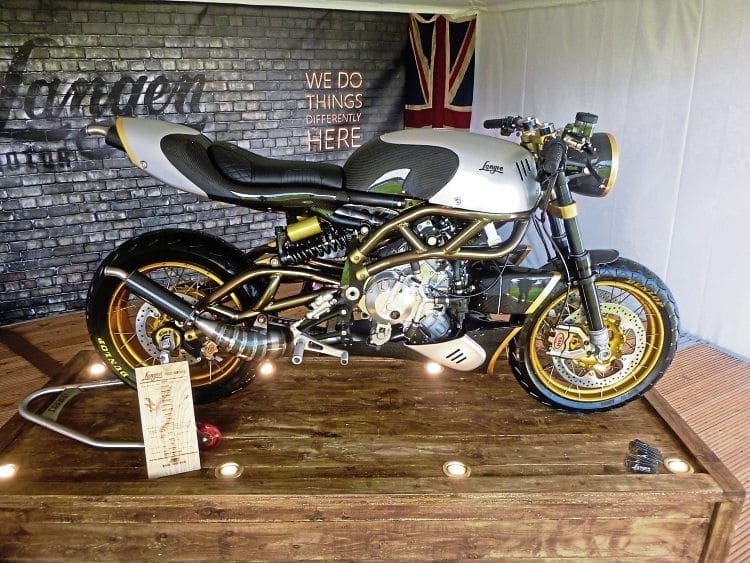 The Exceptional Competition Class saw a ex-works BSA B50, an ex-Vic Eastwood CCM and a very shiny 1971 Ducati Desert racer represent the world of off-road, while a 1981 Suzuki RG00 and a Ducati 851 – which has never been started and was formerly owned by John Surtees – saw the world of tarmac racing represented. Also in the class was a rare and unusual 1950 Husqvarna Drombacen Dreambike sports bike which took the runner-up position.
However, as one might expect with one of the judges a certain Mr Parrish being an ex-Suzuki works rider having raced a few RGs in his time, it was the Suzuki that took the chequered flag for first place.
"I may not be an expert in many things, but I am when it comes to RG500s, having ridden and crashed so many of them! The 1980 model was far better than it would've ever been when it came out of the box from Japan. It's absolutely superb. I would love to own it myself, but don't think I could afford it!" said Parrish in announcing the class winner.
It was not all about the past, with three motorcycle exhibitors taking stands amongst the Bentleys, Ferraris and other supercars, although two had definite links to motorcycle history.
Krazy Horse, probably best known for their custom bikes, is also a mainstream dealership for a number of brands including Indian, Paton and Morgan to name a few, but chose to highlight the legendary Italian marque MV Agusta (which is celebrating its 75th anniversary) as its main exhibit.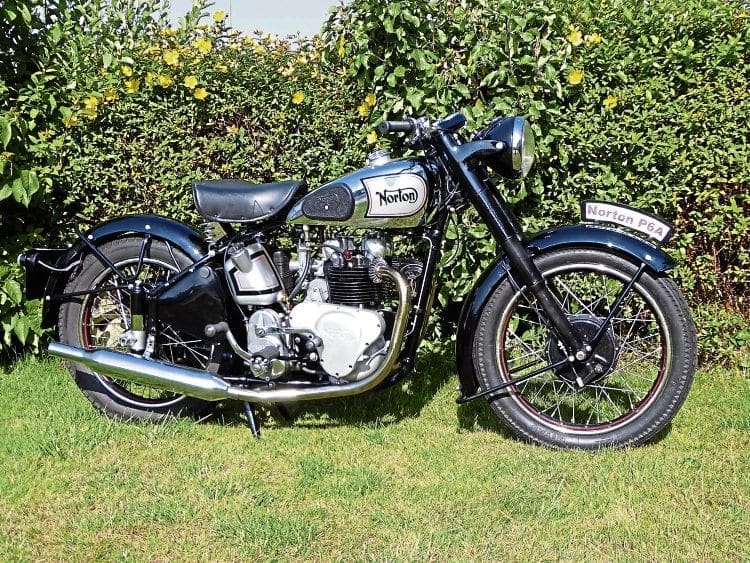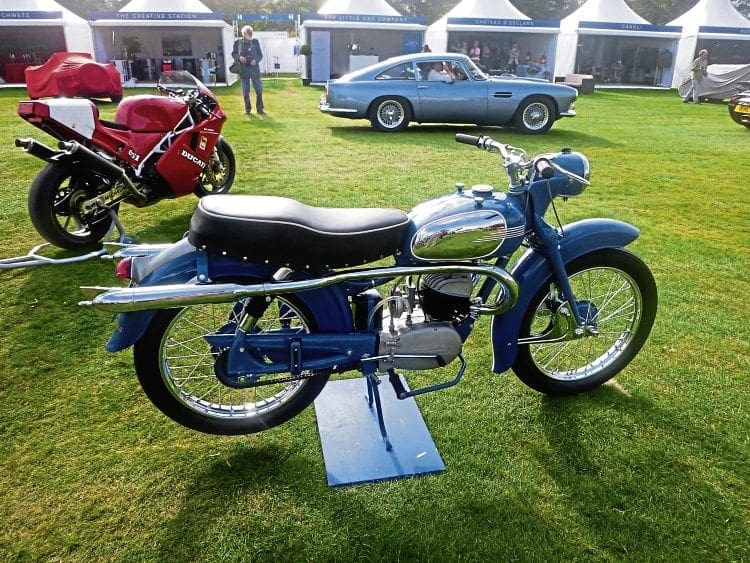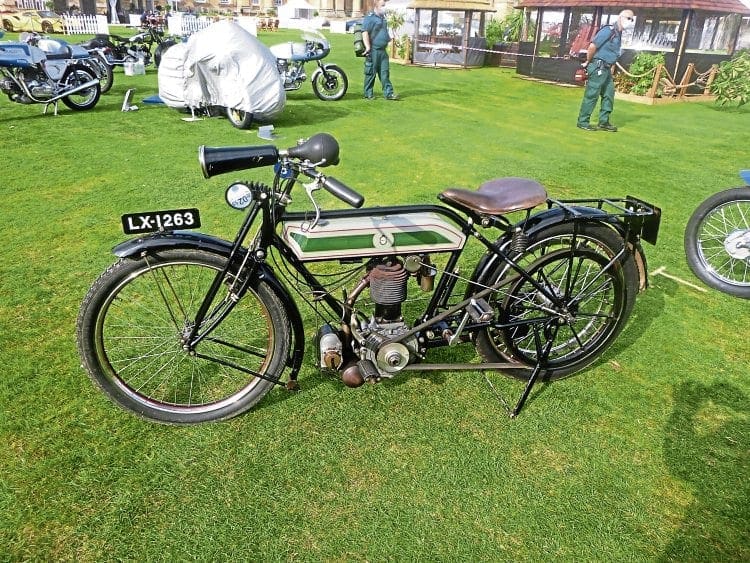 A range of some of the latest models were on display, including the retro-look Superveloce and the Brutale 1000RR – the world's most powerful 'naked' motorcycle.
Next to them was Bolton-based manufacturer CCM Motorcycles, which was founded by Alan Clews in 1971.
Over the years CMM has produced some of the best off-road competition bikes powered by BSA singles before the Birmingham factory's demise forcing CCM to use other powerplants like Rotax and Suzuki.
Now producing a range of unique road-going machines they looked right at home amongst the unique, low-volume, but very expensive sports cars.
Lastly, a brand-new British manufacturer, Langen Motorcycles, officially launched and showed off its beautifully engineered two-stroke machine which has been inspired by the café racers of the past.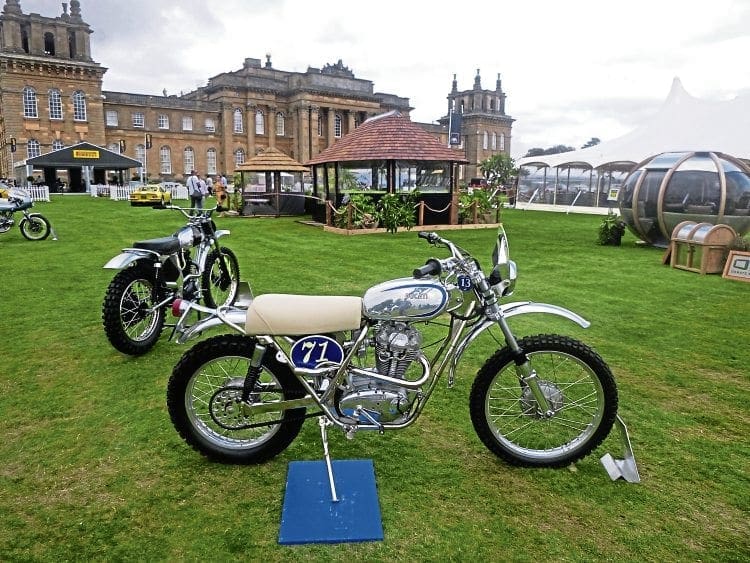 Defying current motorcycle practice it is powered by a 250cc, V-twin engine with a 14,500rpm red line!
The engine comes from Ferrari engineer Vins which are based in Maranello, Italy.
The CNC-machined engine produces more than 75bhp (56kW) and 45Nm (33lb-ft) and is fuel injected and they claim is environmentally friendly.
As most readers know, power-to-weight ratio is the key and thanks to minimalist styling and lack of weight (just 114kg or 251lb) it gives an incredible power-to-weight ratio of 660bhp/ton – more than most supercars.
The Langen Two Stroke is handmade, and uses laser cut aluminum tubing, with bonded and machined connection points. Light, Öhlins front forks and British K-Tech rear shocks control the suspension and the bodywork is carbon fibre.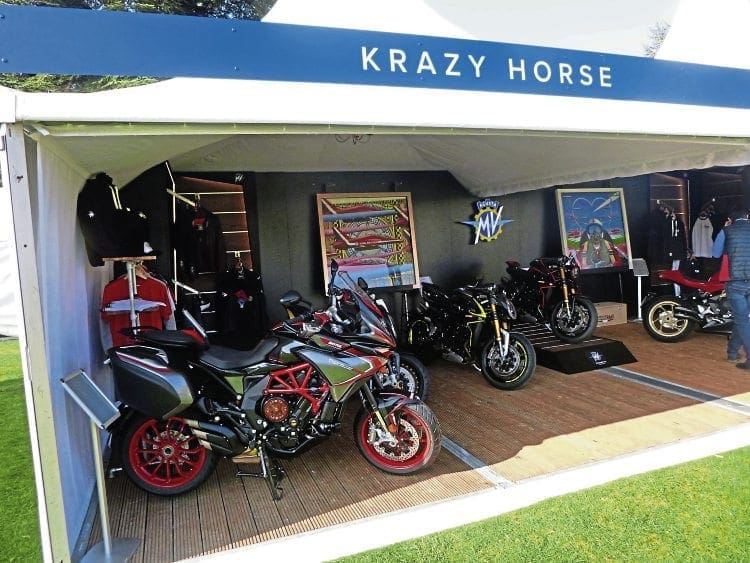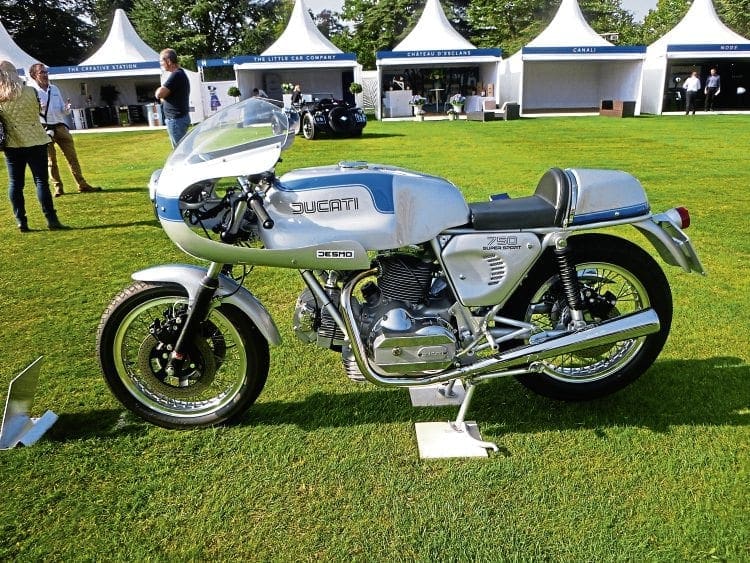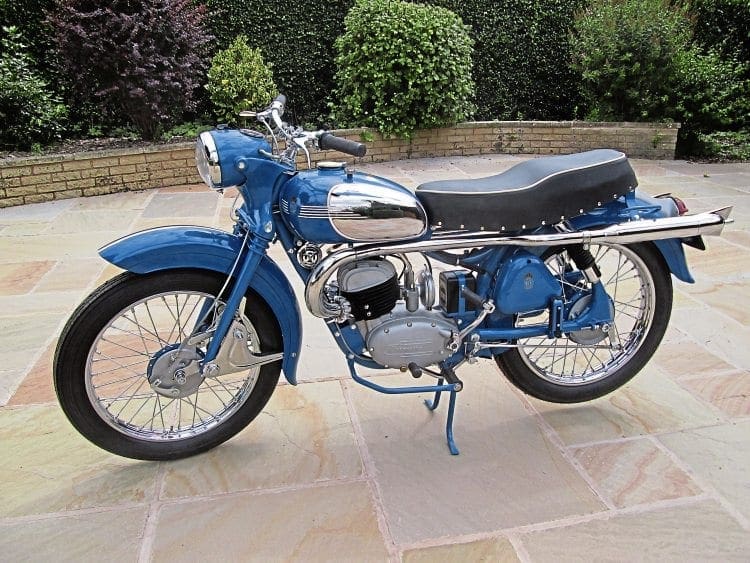 Chris Ratcliffe, creator of Langen and designer of the Two Stroke, has more than 10 years' experience designing successful motorcycles for CCM and hopes to build 100 of the bespoke road legal machines in the first year with a further 150 in 2022 completing the run of the individually numbered machines which will cost £28,000 plus VAT.
Whilst Langen might be a glimpse of the future of two wheels, one cannot end a review of the event without mention of the Dutch Pal-V machine being exhibited for the first time.
It does have three wheels and looks like the Swiss Ecomobile designed a few years ago, but it is officially a two-seater car. But, unlike any other, this one turns into a gyrocopter and can fly 300 miles and then still have 60 odd miles of driving to reach a petrol station to refuel!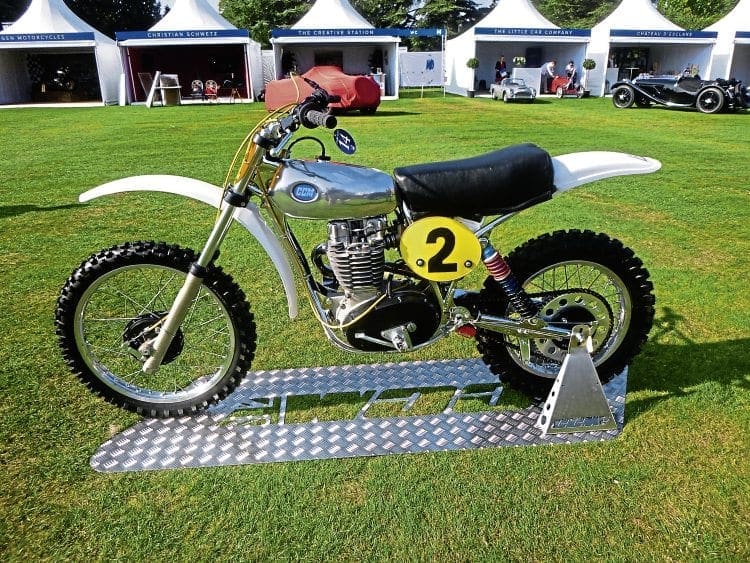 At nearly £270,000, plus another £20,000 to get your pilot's licence, it is not for everyone, but it shows how personal transport will look in the near future, although a flying motorcycle still looks a long way off.
But, if you like combining a love of motorcycling with looking at automotive engineering and seeing in the flesh some of the world's exotica in a historic setting, then Salon Privé is well worth a visit in the future!
Read more News and Features at www.oldbikemart.co.uk and in the November 2020 issue of Old Bike Mart – on sale now!