There's been no cover-up operation regarding the new twin-cylinder Royal Enfield machines, although a significant wait was forthcoming for those of us desperately eager to get our hands on one of the new 650cc models. Nigh on 18 months after the new offerings were due to hit the roads of the UK, Dave Manning finally gets to grips with a Continental GT.
The very first thing that you need to know about the Conti GT, now that it is finally here and available from Enfield dealers countrywide, is that its price is £5699.
That's cheaper than just about any unmolested and rideable Meriden twin that you could find for sale nowadays, and way cheaper than any other new parallel twin of a similar capacity on the market, and it simply blows competition – such as the Moto Guzzi V7, the smaller Hinckley Triumph Bonnevilles, the Harley-Davidson Sportster 883 and the Kawasaki W800 – totally out of the duck pond.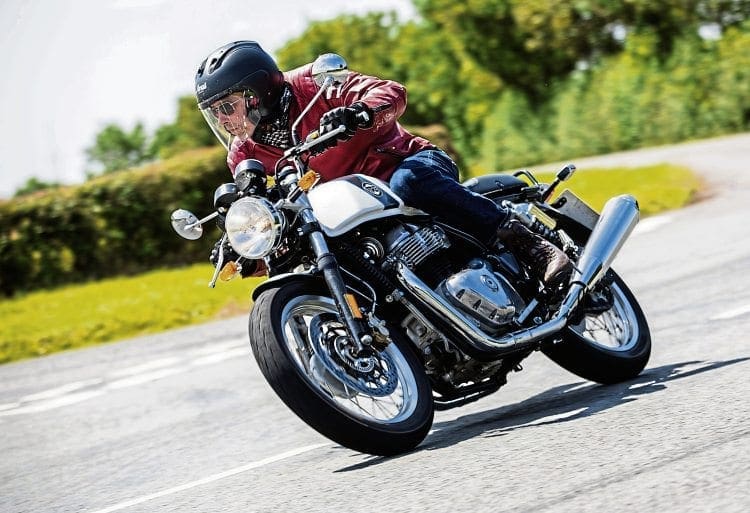 The second thing that you need to know is that there are several reasons why it is so competitively priced, and thankfully most of them are good reasons.
Of course, the new Enfields have to comply with all the techno-wizardry needed to be able to homologate a modern motorcycle, so it has fuel injection for a clean-burn combustion cycle, and anti-lock brakes for safety. But that is where the technology ends.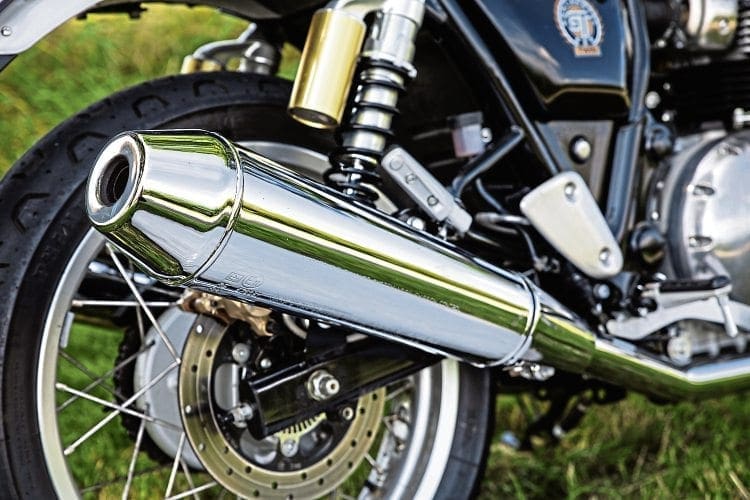 There are no switchable 'rider modes', no launch control and no anti-wheelie or traction control. Essentially, they're just about as simple as a modern motorcycle can be. Ideal, then?
After slinging a leg over the dual seat, the first impression is that it feels slim and compact, but it is generally a small bike, with a skinny feel, although the seat is rather higher than you might've guessed.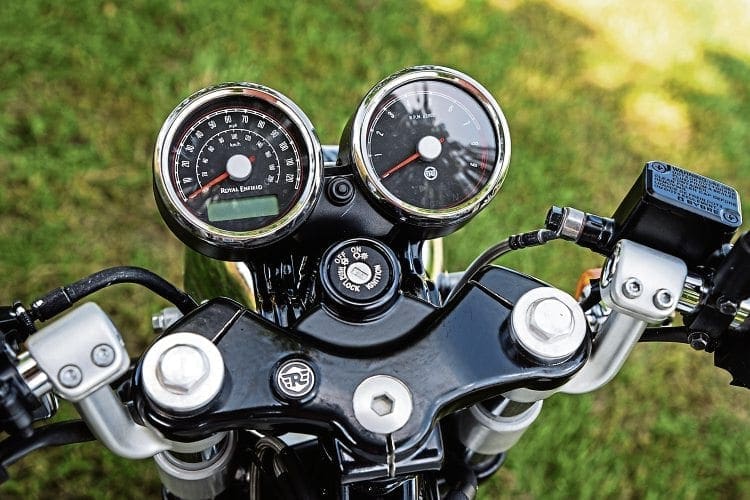 Given the smaller engine capacity compared to its peers (the Triumph Bonneville seems to grow in capacity with each passing season), of course it's going to feel a little slower, but it still doesn't seem quite as punchy as a 650cc parallel twin could be.
Okay, so the factory do only claim 47bhp, so it's never going to be a rocketship, and the wide gear ratios seemingly don't help matters, but it does feel a little stifled.
Read more and view more images in the October 2019 issue of OBM – on sale now!