Pete Kelly buries himself in the Mortons Motorcycle Archive to learn how the road testers of old viewed the lusty performances of the 998cc Vincent Black Shadow and 692cc Royal Enfield Constellation.
This month we've taken two British roadburners with completely different specifications and characters as the subject of our Mortons Motorcycle Archive feature – a 1949 998cc Vincent Black Shadow and a 1961 692cc Royal Enfield Constellation.
Sadly, but understandably, the first question anyone looking at a Vincent is likely to ask nowadays will not be 'What does it go like?' but 'What is it worth?'.
However, the purpose of this report is purely to see the Vincent as The Motor Cycle's road tester saw it 70 years ago – purely on its merits.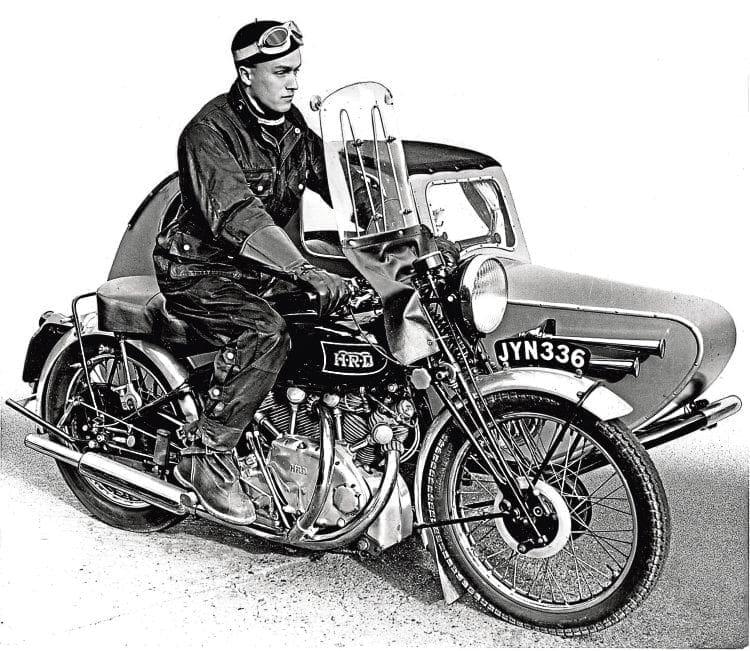 Is all the hype and legend that surround Vincents today really justified? Well, why not let that road tester tell you himself in his very first paragraph of his report that was published on August 11 1949:-
"Mere mention of the name 'Black Shadow' is enough to speed the pulse. Since the machine's introduction last year as a super-sports brother to the already famous Rapide, the sombrely-finished 'Shadow' has achieved wide distinction.
"It is a connoisseur's machine, one with speed and acceleration far greater than those of any other standard motorcycle, and it is a motorcycle with unique and ingenious features which make it one of the outstanding designs of all time."
Shall we go on? "So far as the standards of engine performance, handling and braking are concerned – the chief features of which can make or mar an otherwise perfect mount – the mighty Black Shadow must be awarded 99 out of 100 marks – 99 because nothing, it is said, is perfect."
He continued: "The machine has all the performance at the top end of the scale of a Senior TT mount. At the opposite end of the range, notwithstanding the combination of a 3.5 to 1 gear ratio, 7.3 to 1 compression ratio and pool quality fuel, it will 'chuff' happily in top at 29-30mph. Indeed, in top gear without fuss, and with the throttle turned the merest fraction off its closed stop, it will surmount average gradients at 30mph."
What can you buy for £300 today? A night or two in a hotel? A couple of weeks' supermarket shopping? A return train journey from London to Edinburgh?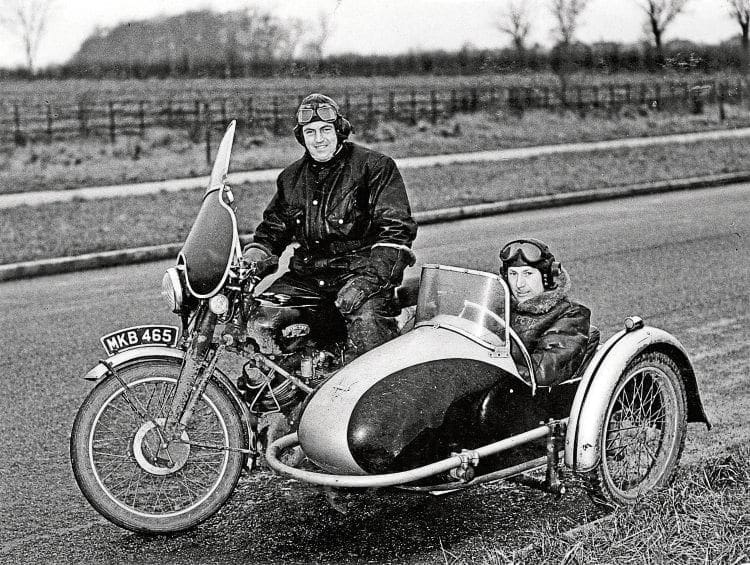 Well, back then the Vincent Black Shadow cost £315 plus purchase tax (although you could also buy a two-up, two-down terraced house for not much more!).
Imagine the frustration, though, of having to run a roadburner like the Black Shadow on the roads of the time and on the low-octane pool petrol that everyone had to put up with for several years after the war.
Read more and view more images in the July 2019 issue of OBM – on sale now!