Hello again chaps, well, another project by the Flying Vicar!
When the nasty virus popped its head up, I thought, I felt another project coming on. Having built a Bantam Wasp, a bicycle trike with an engine, and a 175 Bantam with sidecar and trailer, all of which you may have seen in previous editions of Old Bike Mart, I wanted to build something a little different.
My 1952 James Comet is the most reliable bike I have ever had, always starts, goes anywhere.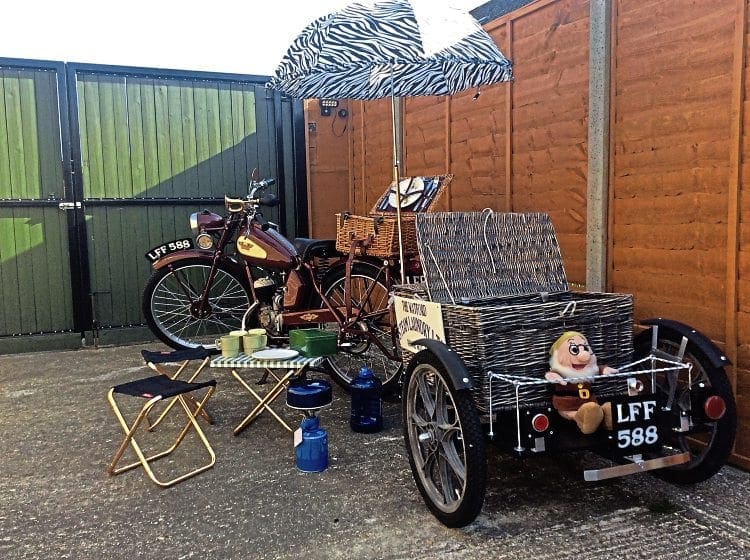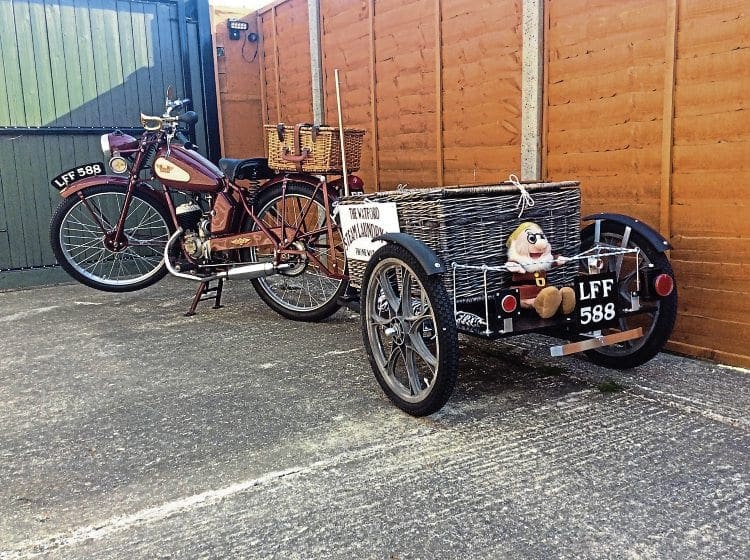 Time to move on a bit! A trailer, behind my James, yes that is what I said – my chairman Malcolm Walter, thinks I am mad, maybe – however, to details.
I built a tow frame for my James, out of small box section, then I started on the trailer, very simple frame work with a tow hitch, that swivels and turns for cornering etc.
Now, wheels, ah! Yes, I have a pair of old wheelchair wheels, just the job, made two shafts with bearings for the wheels, job done.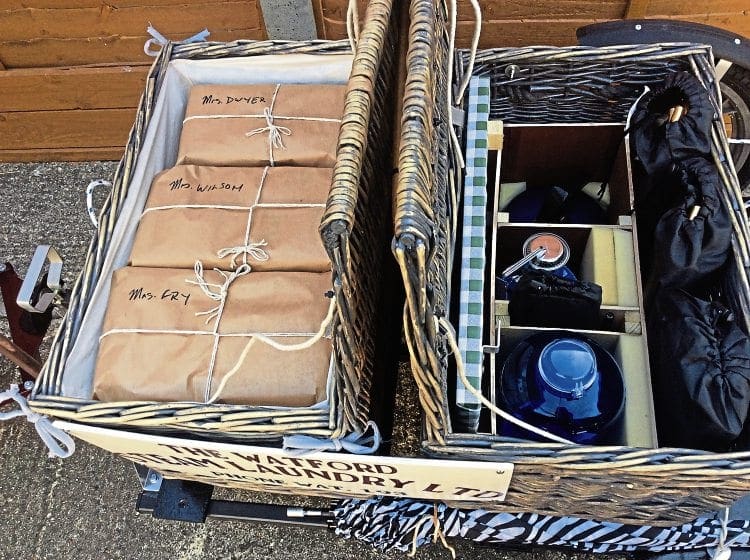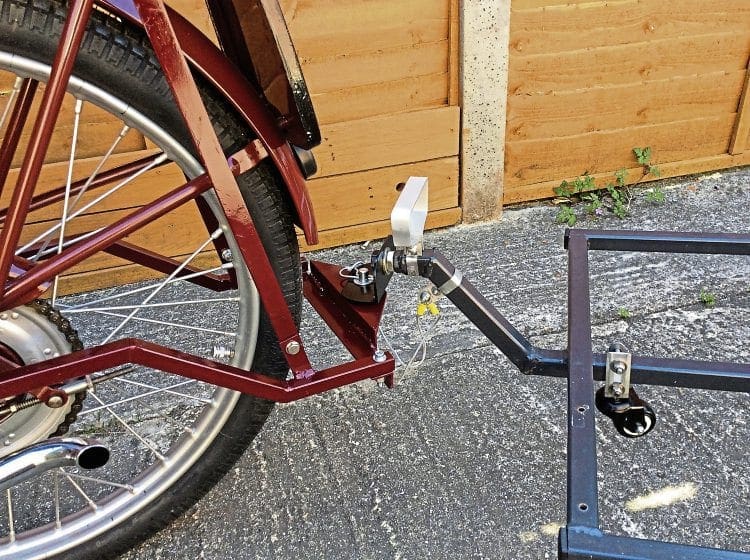 Now, the body – I fitted two wicker baskets, one for laundry, one for picnics, as you will see in the photos.
The James has a picnic basket on the rear carrier, however, no cooker, no table, no chairs, no kettle etc. Ah well, these you will find in the rear basket on the trailer, plus other bits.
Now you will have spotted the word 'laundry'… well now, my mother worked for The Watford Steam Laundry Ltd just before the Second World War, and I have a coat hanger with this name on it, so this was my inspiration for the project. All I need now are shows to go to! Well, next year eh.
Richard Bennett
The Flying Vicar.
Read more Letters, Opinion, News and Features at www.oldbikemart.co.uk and in the July 2020 issue of Old Bike Mart – on sale now!

Enjoy more Old Bike Mart reading in the monthly paper.
Click here
to subscribe.