It's been more than a year since we heard of David Myers' trip to the Czech Republic, yet he's since returned not once but twice, including visiting a classic-specific event in the republic's second largest city.
Having truly enjoyed some shows in Blighty last year, including the omnipresent expanse of the Stafford Show, I've also ventured further afield, including the Czech Republic again – and not once but twice in 2019!
Initially, it was a trip to not far from Brno. Maybe not everyone knows how keen the Czechs are on old machinery, or how good they are at keeping and restoring them – the standard is very high indeed, with every facility available to them. Slavkov was first – bikes and cars, probably up to the Seventies. 'Brno Revival' was the next day…
Well, it is not on the scale of the similarly titled Goodwood, but the quality is astonishing, and racing takes place around the Brno Exhibition Centre buildings – and they really do race.
At the end of September it was down to the south-western part of the country, close to the border with Germany and to Sobesice (say 'So byay sitsa'), and all pre-war bikes and cars…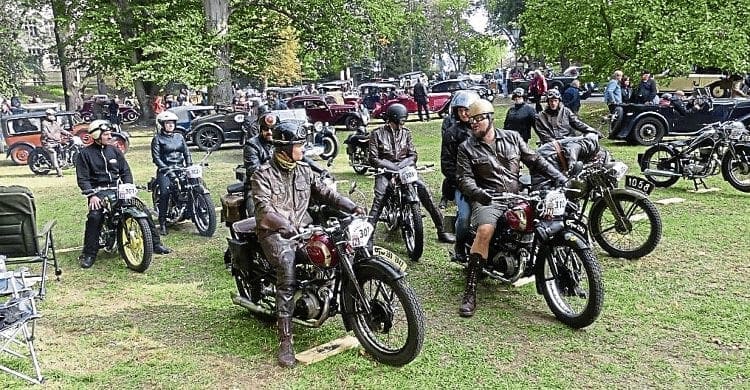 The Czechs really love pre-war British bikes, and to illustrate that, where else might you see a row of 40 Ariels, some of which are extraordinarily rare.
They fly the Union Flag, they have them stitched into their clothing, and they put stickers on the toolboxes. I did not actually see any tattoos, though. Maybe they don't speak a word (a lot do), but are very proud to be owners of old Brit bikes.
My arrival was in a sidecar, with a '32 Sunbeam as the motive power – its owner just happens to have a 500 Ariel Sloper back at home, alongside a '33 Triumph 5/2.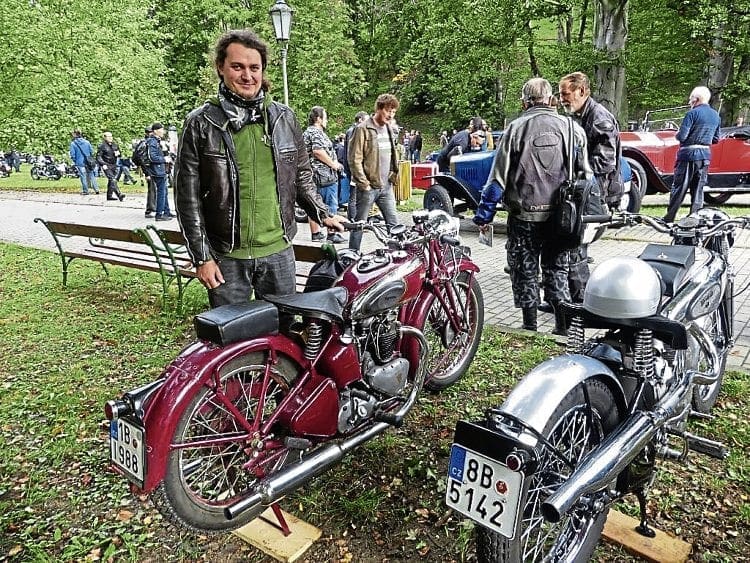 There were two ladies on a BSA V-Twin 771cc outfit and the elder of the two was 83 years old, and still capable of starting it. In the chair (leaning out, and everything), was a female doctor, 80 years old.
The BSA was owned by her father, who bought it new from his own dealership in Prague, where he sold 4269 BSAs between 1923 and 1939, which was when everything changed. It's surprising who you meet.
The Czechs told me that 70% of the pre-war bikes there were British: there was one Velocette, two or three BSAs, four or five Triumphs, but also Scotts, Rudge four-valves, and even an OK Supreme.
I saw the man whose photo I had taken with his '32 OHC Ariel Square 4, and you printed it alongside various others in September 2018, so at last, I have his name too.
You may remember that you helped me re-establish contact with Radim Sifta, through Old Bike Mart, and he is now a subscriber, too – another who looks forward to OBM's arrival each month!
Maybe we might be feeling a bit down about the home situation, and the Czechs are also aware of what is happening (or, more to the point, what is not happening), just as we are, but in their lives they hold the efforts of those in our motorcycle industry of old in very high regard, particularly Mr Val Page.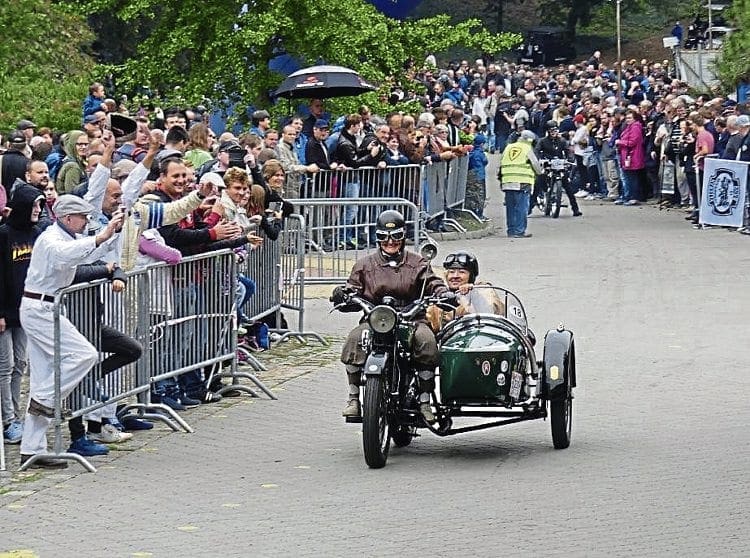 As an addendum, during my time in the Czech Republic I was treated so well, and the Czechs that I met were well educated, intelligent, skilful and very hard working – all in all it was a great experience, and one that hopefully many other classic fans from the UK, and elsewhere, will get to enjoy too.
View more images and read and more News and Features in the January 2020 issue of Old Bike Mart – on sale now!