Dim and dimmer – a freezing night ride to remember
Bruce Preston recalls the night when the lights went out on a prewar 125cc Villiers-engined Triumph that cost him and a mate £10.
I was rather looking forward to becoming a national serviceman, and the RAF decided that I would be trained to be a radar operator, which sounded quite interesting. I'd already been hooked by the motorcycling bug, starting with a BSA Bantam, followed by a BSA C10 which a repairer believed had done more than 100,000 miles!
I sold it for £20 and bought a 1933 250cc Velocette GPT, which I loved. When I left for the RAF it was somehow 'stored' in our second-floor bedroom to the disgust of my brother who, until then, I'd shared the room with. He didn't like the smell of the Velo!
My master plan was to volunteer for an overseas posting, but the year was 1953 and I realised that the fisticuffs with North Korea were still going on, so I shelved that idea and, having qualified as a radar operator, a posting to Hopton-on-Sea on the east coast was my reward – much safer than Korea, but then again we were keeping an eye on the Russians, if only during daylight!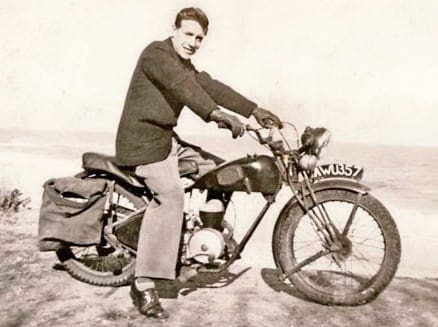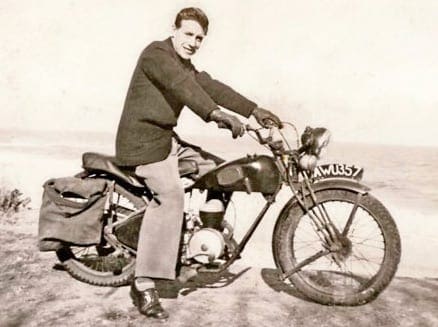 At night we shut down the radar, and the giant disc revolving on the cliff edge ground to a halt. Jolly sporting, the Russians – they wouldn't invade at night-time when we were all asleep!
Our billets were just along the road, surrounded by holiday camps. Our quarters were new and in far better nick than the camps, so it wasn't a hard life with all the nubile young ladies holidaying, but despite the distractions I was missing my motorcycle, and when I was offered a 1930s Triumph for a whopping £10 I jumped at it.
The amount was something like six weeks' wages, so my mate Brian Low and I each put in a fiver and I said I'd teach him to ride.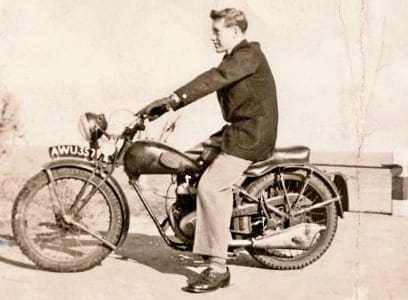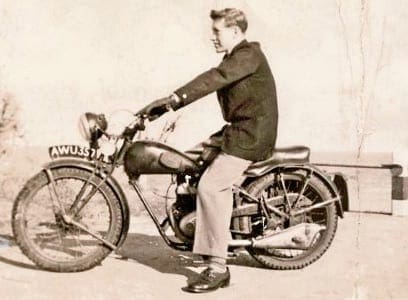 The Triumph was like no other that I've seen since. All I knew was that it was a 1930s single which, I was told, had originally had a small four-stroke engine. By the time it came my way, though, that engine had been replaced by a 125cc Villiers two-stroke (well, what do you expect for a tenner?).
It started easily, the brakes worked (sort of!) and the two of us could just about fit on it.
Read more in November's OBM – on sale now!