Still passionate about bikes at 97, Frank Authers concludes his story about a remarkable motorcycling life.
By 1944, by which time the war was progressing favourably for the Allies, I was in 249 Spitfire Squadron based on the Adriatic coast of Italy as part of the Balkan Air Force. The MT section had a squadron motorcycle, but no dispatch rider, so the pilots used to bomb around on it within the airfield boundaries.
I'd been based at Naples before joining 249, having landed on the Salerno beaches from Sicily. During my five months in Naples, like most of the lads at that time, I'd got myself a girlfriend, but hadn't told her that I was leaving Naples when I was posted to 249 Squadron, so I got the idea of borrowing the bike to pay her a surprise visit!
'Aircraft spares'
I approached the Engineering Officer, who was also officer i/c MT, and he approved, giving me a Form 658 authorising the trip by saying "collecting urgent aircraft spares". This allowed me to draw fuel at any service unit, and I also got a three-day pass from the CO (I was a sergeant at the time, so had a certain amount of influence).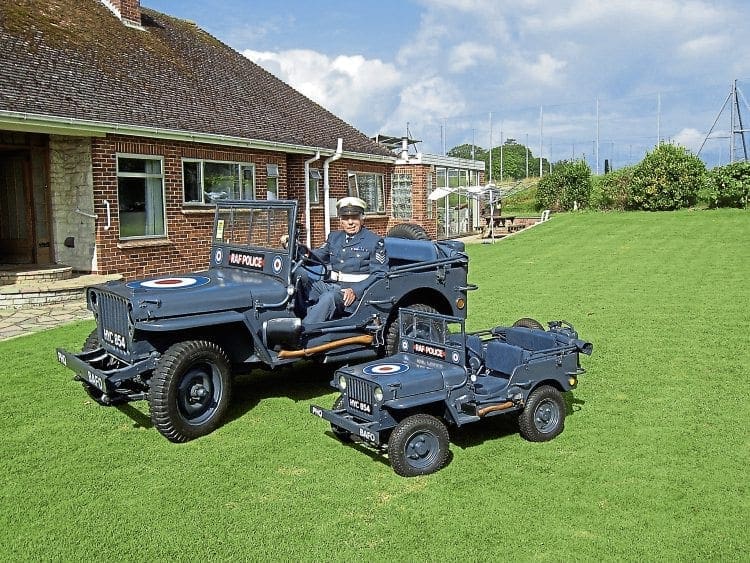 I obtained a reasonable set of tools, including puncture outfits, and set off early one morning. I had to ride down the Adriatic coast to near Bari before heading across Italy coast-to-coast to Naples. I'd probably gone only about 50 miles when I got a rear-wheel puncture, which I repaired at the side of the road and set off again, only to get another puncture in the same wheel after a few miles. Again I repaired it, but when I got a third, I seriously considered giving up the trip – but this was in a village and there was a small garage nearby.
I pushed the bike to it and had a chat in my best Italian with the ageing owner. I parted with a couple of packets of cigarettes, which were then free issue, and I was a non-smoker, but they worked wonders.
Article continues below...
Advert
Read more and view more images in the June 2018 issue of OBM – on sale now!
---
Advert

Enjoy more Old Bike Mart reading in the monthly paper. Click here to subscribe.
---