It was only three issues ago that John Surtees CBE, who sadly passed away on March 10, sent an email to Old Bike Mart that was duly published on our readers' letters pages.
It wasn't about his seven motorcycling world championships, his six Isle of Man TT victories, or his 1967 Formula 1 world championship, but rather, more modestly, the very start of his road racing career, and in particular the kindness shown to him by Dai and Marion Pryce at Aberdare, South Wales, where he chalked up his first road race win.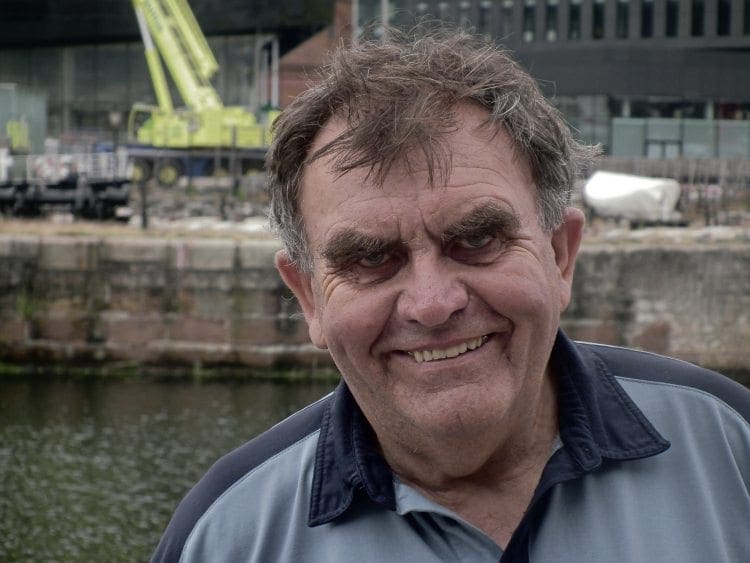 'Anyone can win on an MV' might well have been a common opinion expressed by road racing enthusiasts during that golden age of the 1950s and 60s, but such sentiments rarely took into account the sheer hard work and dedication that earned competitors those factory rides in the first place.
John Surtees' life was marked by both triumph and tragedy, and two abiding legacies are the Henry Surtees Foundation, which was started in memory of his beloved son Henry, who was killed in a freak accident during a Formula 2 race at Brands Hatch on July 19, 2009, and John's superb photographic memoir, John Surtees, My Incredible Life on Two and Four Wheels, written in collaboration with gifted co-author Mike Nicks, from which all royalties go to the Foundation.
In his last email to us, John recalled his very first solo road race outing at the age of 16 at the newly-surfaced Brands Hatch in 1950. His machine was a prewar 250cc Triumph that he'd built up himself, and he fell off at Paddock Bend while challenging for a position after it started to rain. Not that he was exactly new to the game, for his first race outing had been in the sidecar of his father Jack's Vincent when they were disqualified after winning because John was underage.
He learned his craft the hard way, being apprenticed to the Vincent-HRD factory where, after coming across the prototype Vincent Grey Flash in a corner, it was suggested to Jack that the bike might form the basis of a useful engineering exercise for his son. Even though lots of night oil was burned putting it back together, the big end seized when John ran it for the first time at Brands.
It was with high hopes, and an experimental plain bearing big end fitted to the bike, that John and his parents set off on the long journey to Aberdare in Jack's Austin van, with John sleeping in the back, and he wrote: "We got to Aberdare, and Marion and Dai were fantastic and found us a place to stay.
"It was probably the most important race meeting of my life, as on race day I didn't just ride the bike, but actually became part of it as we got to know each other so well – something with machinery that stood me in good stead for the rest of my life.
"That first win, going down to the start line for the presentation, and the crowd all breaking into song, left a lasting memory. Aberdare and the Pryces were very special."
You were very special too, John, and have left us all with some wonderful lasting memories. Rest in peace.
A pictorial tribute to John Surtees appears on page 36.
Pete