There are two reasons to reflect this month, as I devote this month's 'Prattle' to two of my Old Bike Mart predecessors. One of them was my great friend and work colleague Malcolm Wheeler, who was given a rousing send-off at his retirement do at our Horncastle offices on Wednesday, December 14.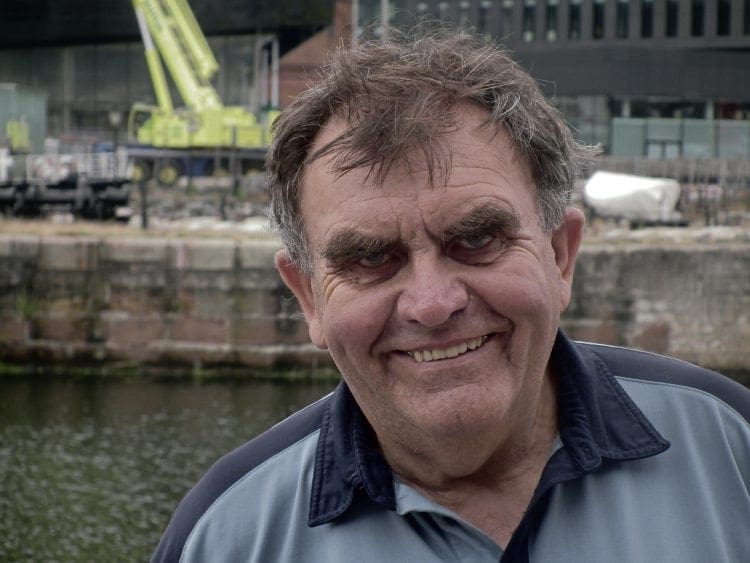 Always happy to pause for a chat as he put each issue of Classic Racer together, Malc was such a familiar figure about the place that it's going to feel strangely empty without him.
He became OBM's second editor after its founder, Ken Hallworth, decided to sell the title to Mortons. Sadly we learned as we went to press for this edition that Ken had died, and we'll pay tribute to this lovely, modest man next month.
Malcolm was chosen to take over from Ken because of his enthusiasm for motorcycling, his friendly, outgoing manner and his deep knowledge of our hobby.
With his strategy of going out to events, rallies and autojumbles all over the country, talking to potential customers and taking subscriptions 'in the field', his impact was quickly felt – not only by OBM, but also by Mortons' rapidly-expanding portfolio of motorcycle titles.
Malcolm was a passionate supporter of the TT Riders' Association, and it was my privilege to join him at committee meetings during my tenure as secretary of the Friends of that great organisation.
It's amazing how many Isle of Man TT heroes started their racing careers on Malc's local circuit, the narrow, undulating and challenging Cadwell Park, and he was no exception – in fact on one occasion he missed a TT production race victory by the margin of a single second! In recent years, he's been an impressive rider in parade laps around the mountain circuit.
It was an honour to put together several articles for Classic Racer for him, including my memories of former North East road racing ace Ken Redfern; and what it was like to cover the TT for Motor Cycling in the 1960s. I also told of 'Lincoln Imp' Steve Machin, one of the all-time Cadwell greats, who lost his life on that circuit while testing a racing machine for a customer.
I'll treasure every chat I had with Malc, whether at his Mortons' desk, behind the TT grandstand or at those TTRA dinners that we so enjoyed at the National Motorcycle Museum, and I'm sure every OBM reader will join me in wishing him and his wife Julie a long and happy retirement.
Pete