Since May this year, events at the office have meant me editing a second Mortons publication, on a subject quite unrelated to motorcycling, in addition to Old Bike Mart, and the time has now come for me to concentrate solely on the former.
So after the best part of four-and-a-half years, it's time to hand over the reins of OBM to my worthy successor, Dave Manning, whose name will have become familiar to you in the last few issues, and the change couldn't have come at a more opportune moment, because the next issue will be the 400th.
How amazing, then, that in mid-August I should receive out of the blue an email from reader Sadie Parsons, who'd come across a first edition of OBM while clearing out her late father-in-law's house and said that, if I'd like it, she'd post it on.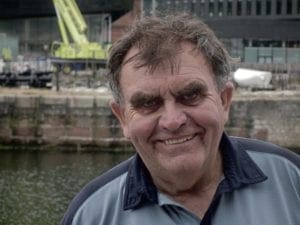 When it duly arrived, I could see that it was a facsimile (given away with an issue of a much later OBM quite a few years ago now) of the late Ken Hallworth's very first issue of Old Bike Mart dated July 1985. It consisted of just four black and white pages, and was distributed free.
Before Ken's sad passing, I asked him several times if I could visit him to learn what setting up OBM had entailed, but the great vintage motorcycle enthusiast and bikejumbler was so modest that he always declined.
Now at last, by reading every word of issue No 1, I could see with absolute clarity his mindset of 33 years ago, and it became immediately apparent that he'd had his finger squarely on the pulse of the vintage and bikejumbling world of that time. What a visionary he was!
To share this all with you, I've made the birth of OBM into a two-page feature on pages 32-33 headed 'Old Bike Mart: how it all began' and I hope you enjoy reading it.
Editing OBM has been a rare privilege through good times and bad, including the most traumatic event in my life, the passing of my dear wife Liz in September 2016. Of the many titles I've edited during a career spanning almost six decades, I don't think I've ever felt quite so close to the readers as I have here at OBM, but happily it will not be a total farewell.
Just as Dave has helped me through these last extremely busy four months, I shall be helping him by writing a few features and (for some reason I still don't understand) a continuing 'Prattle' column somewhere on the inside pages.
Best wishes to each and every one of you, and long may the spirit of Old Bike Mart continue!
Pete Kelly
Read more News and Features in the September 2018 issue of OBM – on sale now!
Enjoy more Old Bike Mart reading in the monthly paper.
Click here
to subscribe.
Comments
comments