The Cambridge English Dictionary defines the condition of 'writer's block' as "being unable to create a piece of written work because something in your mind prevents you from doing it" – and this affliction can be a particular nuisance when you have to prattle on about something every month, especially when you've already got 49 issues under your belt and might well find yourself struggling to find a subject you haven't already mentioned!
With Old Bike Mart, however, there's such a wonderful fund of readers' memories to gain inspiration from – many of them reflecting one's own experiences exactly – that, somehow, the dreaded 'block' is never terminal.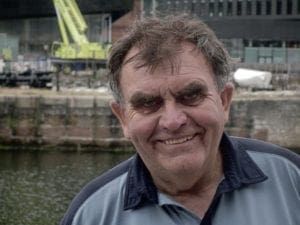 In his tale headed 'White knuckles, girlfriends and oily wrecks' on page 29, Leslie Wye of Stone, Staffordshire, recalls visiting the home of a posh girlfriend on an Ariel Colt. Seeing the oily wreck parked on her drive, the girlfriend's mother instructed Leslie put it out of sight in their pristine garage, where it duly leaked black treacly stuff all over the spotless floor – and after a day out at Trentham Gardens, Leslie and girlfriend never saw each other again!
Back then, many parents would recoil in horror at the thought of their daughters riding pillion, and I can relate to this exactly. Back in 1965, I had a Velocette Venom special as my Motor Cycling staff bike and a girlfriend in Lymm, Cheshire, whom I'd got to know after one night she gamely decided to take a pillion ride on the Velo without me even seeing who she was!
Her parents were lovely, but the thought of their daughter riding pillion was anathema to them.
When I'd call to take her into town on a Saturday afternoon, they'd insist that she took the bus while I went on the bike – but of course, once out of sight around the corner, she'd be straight on to the pillion as usual!
Many such clandestine rides followed until, inevitably, time and distance (I had to work in London all week) took their toll – but happy memories nevertheless.
Many lifelong relationships must have started on motorcycles, and at rallies and events all over the country you still see many couples still enjoying riding together who've obviously been in lasting partnerships for many years.
If you fall into this category, why not send us your own stories and photographs?
Pete Kelly, Editor