We've had some interesting themes in Old Bike Mart during the past couple of years, from old-fashioned bike shops and favourite motorcycling cafes to sidecar outfit antics and rides from hell, and your response has always made brilliant reading – but one we haven't touched on so far is the plethora of cheap aftermarket accessories that usually came with 'universal fittings' that didn't fit anything at all!
In the austere post-war period, those who could afford it might buy a basic 98cc two-stroke machine such as an autocycle, a James Comet or an Excelsior Consort as all-year-round transport, and would soon be looking for legshields (many bodged up their own from whatever materials were to hand) and an upright windshield to keep the worst of the weather at bay – remember those with the swivelly bit at
the top?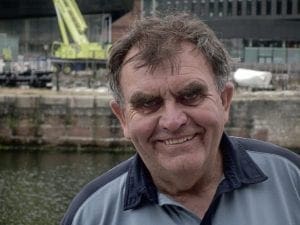 What they did for the performance against a raging headwind or blizzard doesn't bear thinking about!
A little later came handlebar fairings from Avon and others that necessitated detaching the headlamp and fitting it to the front of the fairing, which in turn meant lengthening the wiring. Few of us used proper joints for the task, of course, and instead simply twisted together the open wires and taped them over!
Such fairings, which cost a fraction under £6 from Pride & Clarke in 1960, and could be had on the never-never for a ten-bob deposit, looked quite nice from the outside, but what a mess they were from the inside, with an open-fronted nacelle spewing forth crudely extended wires that could so easily be broken by full-lock applications.
The advertising pages of old motorcycling magazines were full of rear carriers, pannier frames, mirrors (they were never standard until the Japanese came along) and cheap bike covers such as the zip-up 'Cyclomac'.
During that golden road racing era that stretched from the mid-1950s until the mid-1960s, attracting massive crowds to meetings all over Britain, many of us aped our racing heroes by fitting dropped bars, clip-ons and rearsets, carburettor bellmouths, megaphone exhausts and racing fairings.
In the early 1960s I even fitted a full dolphin fairing to my 50cc Suzuki!
And what looked worse than a cheap dual seat that had been accidentally slashed (it didn't take much!) or whose stitching had burst to reveal that yellow spongy stuff beneath? One of those really naff five-bob plastic tartan or leopard-skin seat covers that had you sliding forward every time the brakes were applied, of course!
Wouldn't it be nice, though, to see such a machine in all its ripped, rusted and faded glory among the glittering restorations at bike shows once in a while – perhaps with an oil drip tray for authenticity?
I'm sure many of you have some great stories to tell about the accessories you once bought for your own machines – and I can't wait to read them.
Pete Kelly – editor

Enjoy more Old Bike Mart reading in the monthly paper.
Click here
to subscribe.