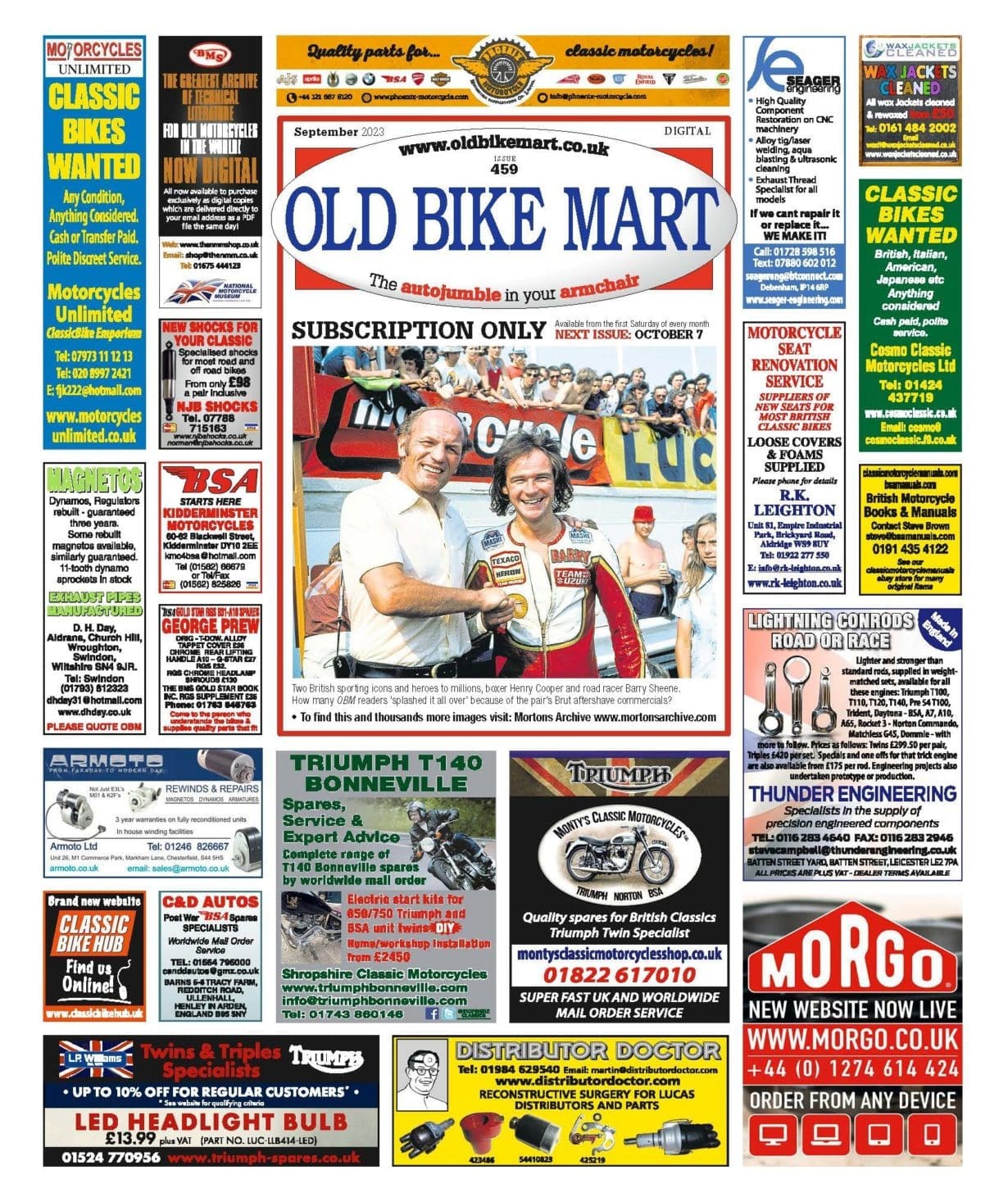 Welcome to Old Bike Mart, the subscription-only newspaper with the UK's largest selection of classic motorcycle classified ads.
This month's OBM, as always is the case, features the latest news, reports from the racetrack, part and tool reviews and 'how to' guides. Ensure you get your copy by subscribing to OBM here.
We call OBM the autojumble in your armchair, which it is… but there's so much more to this publication. It's like meeting an old friend for a walk down memory lane, with plenty of laughs thrown in and some evocative pictures to mull over.
Here's a look inside the pages of the new September issue…
Japanese V-twins: Honda VT250
The Honda VT250 may not have been the runaway success story of the 1980s but, as Steve Cooper reveals, it had a surprisingly long life.
Founders Day
It had rained all day Saturday, but Roger Bradbury was undeterred and spent all Sunday at Founders Day, in the grounds of Stanford Hall in Leicestershire. It didn't rain once; sometimes it was even sunny…
The revolutionary forgotten Pullin
From the archive, an article by Ken Hallworth on the first Pullin motorcycle.
The Spa reborn
A group of gentlemen in Yorkshire have come together to recreate a piece of history – all from a photograph. Blue Miller reports on the Scarborough Spa.
Subscribe to Old Bike Mart here!